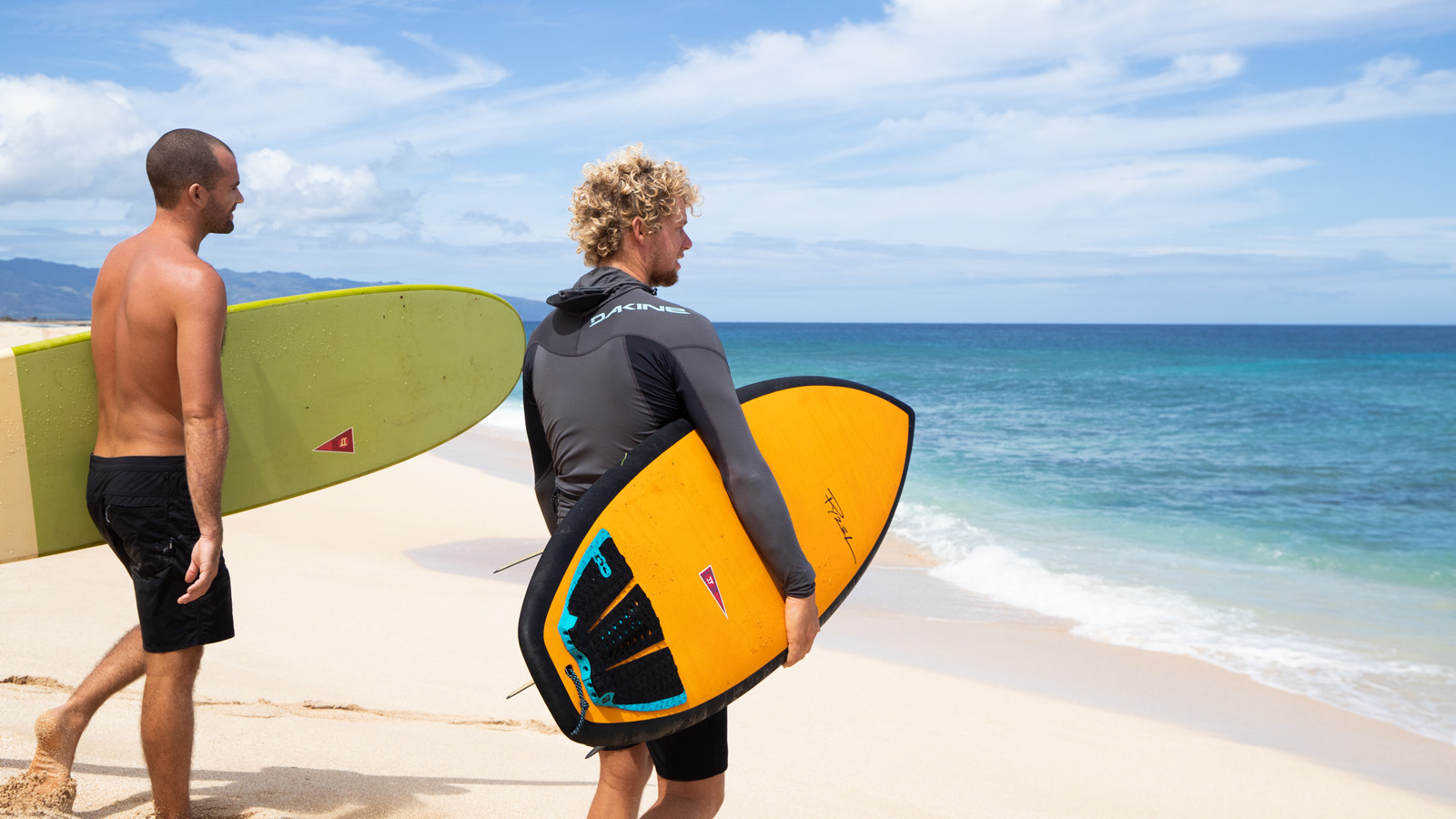 Pyzel SS21 Surfboards Preview
Retail Buyers Guide: Surfboards SS21
Brand: Pyzel
Interviewee: Remi Chaussemiche, Marketing
Despite the pandemic and global lockdown, has 2020 proven to be a successful year as far as sales are concerned?
After the lockdown, the board sales have definitely been going very well, not only for Pyzel but for the entire surfboards Industry.
What changes in sales and consumer demographics have you seen (age, gender, country…)?
Consumers' demographics definitely extend and boards are being sold to many different categories of surfers.
We can see the demand for groms board is increasing. At Pyzel a full grom program is developed with 3 of the best Pyzel models adapted for the youngest. (Ghost, Phantom, and Gremlin).
On another end, as surfing is getting more mature in Europe, we can see some older generation with a strong surf activity.
Also, surfing is getting more and more popular and the weekend warriors are a very important share of the consumers.  Generally based in cities, not always coastal, they are not the sharpest surfers on the spot but they are definitely some of the most motivated, they can drive a long way to hit the spot and want to catch waves and have fun. In that sense, we propose some XL dimensions for some of our most popular models (Ghost, Shadow, Phantom, Gremlin, Pyzalien2, and Astro Pop).
Geographically, the best boards selling countries remain on the Atlantic coast (France, Portugal, Spain, and the UK), that said they are some really passionate surfers everywhere in Europe and some surf spots in any seas, therefore Italy and Benelux are notable markets. In addition to this, the expansion of river surfing and artificial waves helps to develop other markets that weren't already taken into consideration. Germany, Austria, and Switzerland are at the forefront of this trend, moreover, they host some of the strongest European retailers, and their surfers really embrace the lifestyle. As a conclusion, we can say that geographically the market is extending as well.
Women's surfing is also booming, more ladies are surfing, the level is going up and plenty of young girls are getting psyched on surfing. This demographic is becoming really important in the surfboards business. Pyzel has developed a strong team of ladies helping to develop appropriate weapons (Tyler Wright, Alana Blanchard, Zoe Mc Dougall, Mia Mc Carthy, Sophie Mc Culloh, India Robinson)
Which surfboard designs will be the most popular in 2021?
I think we are more and more going toward a simplification of the quiver. Surfers want to be able to do it all with a reduced quiver. The most popular design for 2020 will be those who can cover a maximum of sessions. That is exactly what Pyzel is doing with the Gosht Family: Simplify the program to provide a reliable board for surfers.
Is the "ride anything" mantra a sound phenomenon? (both for sales and the sport)
Funboards are a big trend in the surfboard market. People want to catch waves and have fun, especially during summer. The JJF By Pyzel collaborative project between 2 times World Champion John John Florence and award-winning shaper Jon Pyzel is right here. 3 iconic and proven Pyzel shapes made of Eco fiberglass/epoxy construction and wrapped in soft durable grippy EVA. Rails are hand finished and all boards feature central wood stringer and future fin boxes for a better Funformance feeling.
EPS is driving the innovation, yet PU accounts for the bulk of sales: which of those is your favorite construction?
Pyzel works with several constructions, EPS stingered, EPS singerless, and PU. EPS works really good for smaller conditions, it is lighter and stiffer, so more reactive. it is also more expansive which probably explains the sales figures.
PU feels smoother in more powerful waves and remains a steady option for many surfers.
Which are your top 3 selling boards?
The Ghost and the shadow are definitely some really strong models empowered by the influence of 2 times world champ John John Florence. The Phantom is a more user-friendly version of these 2 templates, designed for more average waves, will also be a good seller for European summer.
Sustainability is in everyone's mouth: which are your latest implementations in the field?
Pyzel recently partner up with Grow Ahead and every board sold in the US, Australia, and Europe will result in a tree being planted to help offset our carbon footprint. We know that building surfboards are not the best for the environment, but we try to work towards doing things better, with less global impact on the environment. This is another small step in that direction.
With JJF By Pyzel all of our boards are made of Eco fiberglass/epoxy construction and wrapped in soft durable grippy EVA.
Online retailers and D2C are on the (slight) rise: how are you supporting bricks&mortar surf shops?
Brick and Mortar shops are very important in the surfboard market. Boards need to be seen, most surfers need to talk about it before buying and retailers are the perfect places to do so. Therefore, we help them as much as we can on the transport cost, on redirecting the traffic toward them. For 2021 we will also set up some test centers with some key retailers, so the end consumer can try different models and purchase his dream board.
How have surf schools performed over the summer?
Despite a reduced season due to lockdown, surf schools have been performing well over summer. It was a shorter season but very intense for the whole surfing activity.