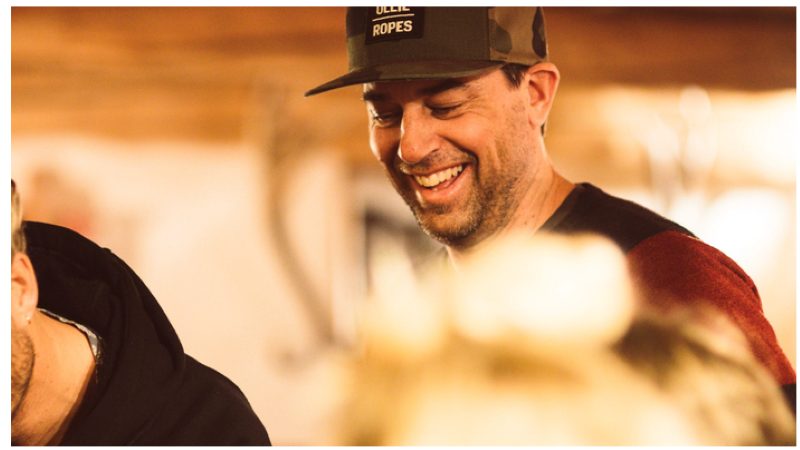 Josh Reid Appointed Snow Brand Manager At Giro
Josh Reid, Rome Snowboards Co-Founder, has been appointed Snow Brand Manager at Giro, maker of high performance snow helmets and goggles. At Giro, Josh will manage all global snow marketing, advertising and PR.
Press Release:
Giro Hires Josh Reid as Giro Snow Brand Manager
Snow industry veteran will lead Giro's snow marketing efforts worldwide.
Giro Sport Design, the leader in high-performance snow helmets and goggles, today announced that Josh Reid has joined the team as the Giro Snow Brand Manager. Reid will oversee all aspects of snowsports marketing communications, advertising, and public relations while also boosting Giro's global brand image by overseeing the production of creative content, generating marketing collateral and liaising with international distributors.
"We're excited to welcome Josh to the Giro team as he brings such an incredible depth of solid brand and marketing expertise to drive our snow business to the next level," remarked Rob Wesson, Vice President and General Manager of Giro. "Josh shares our passion for all things snow and, most importantly, knows how to establish and deepen the relationships we have with our customers, retailers and distributors worldwide."
Josh boasts a 25+ year career in the snowsports industry. He started his career as a prototype tester at Burton Snowboards, eventually having a hand in everything from leading Burton's hardgoods testing department for snowboards, boots, and bindings to contributing to public relations efforts, developing the catalog and drafting product copy. In 2001, Josh co-founded Rome Snowboards with Paul Maravetz, growing it to become one of the most recognized and esteemed brands in snowboarding. While at Rome, Reid played an instrumental role in the company's global creative and branding efforts, leading video, digital, print and experiential activations while also solidifying Rome's brand presence in US and European markets. A short time after successfully overseeing Rome's acquisition, Reid departed the company in 2018.
"I look forward to diving in with the riders and the truly talented in-house crew to create new content and new experiences that really tell the story of Giro in the mountains, whether that's at a resort in North America, a deep forest in Japan, or a committed backcountry zone in Europe," commented Reid. "And the fact that I can grab a splitboard lap in the Wasatch before work—that's an added bonus."
In the coming months, Josh plans to relocate to Utah to work from Giro's Park City office. Here, he will continue to expand the brand's cultural relevance by establishing the office as an event space and Giro Snow's mountain headquarters.