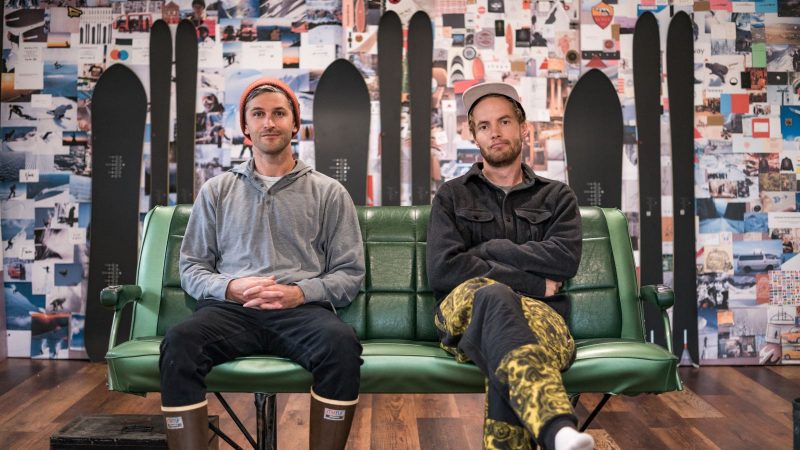 Season Eqpt's Smith & Pollard On Shaking Up The Winter Sports Biz Model
Following on from the news we shared on the launch of new ski and snowboard brand, Season Eqpt. we caught up with company founders, pro snowboarder Austin Smith and pro skier Eric Pollard. Looking to extend the longevity of product cycles, the business partners from Oregon are manufacturing their snowboards with Nidecker, skis with Amer, are for sale via their website and through Blue Tomato in Europe and Evo in the States.

Please tell us what led you both to starting Season equipment.
I think I first met Eric on a Dakine trip in Argentina 15ish years ago. From there our paths continued to cross, we're both from Oregon and there was always overlap in our parallel universes of snowboarding and skiing. The movies he made through Nimbus had a similar vibe to what we created with Drink Water movies. I like to think there was mutual recognition and respect for each other.
We also had our hand in a lot of pro model skis and snowboards. Through the opportunity to create and test so many variations we both came to a conclusion of excess. And together we decided to create a brand and products that contradict the previous 20 years of our lives.
Please tell us about the brand ethos – sustainability and challenging the current business model.
Funny to think that question wouldn't likely have been asked 10 years ago, it was "let's make sweet snowboards with killer graphics". It's good we've evolved past that. In regards to challenging the current business model, these three elements are our focus.
eqpt simplified – Three skis and three snowboards that share the same aesthetic and finishes, which will remain consistent from one year to the next. Celebrate and encourage longevity while questioning annual consumer culture. Treat skis and snowboards as eqpt. not seasonal accessories.
eqpt in common – We support equality; marriage, education, economic, social, gender, racial you name it. The skiing vs. snowboard rivalry is dorky, if we can bring people together on the mountain, maybe there can be a positive impact off the mountain. It's been fun designing products with that in mind, bringing people together through a shared experience.
eqpt with service – Snowboards and skis are tools, like a hammer or saw, tools you use until the end of their life. To help facilitate this there is a service agreement with our equipment, including a variety of services like free waxing and tunes.
Please tell us about your connection to Evo in the States and also about your relationship with Blue Tomato in Europe.
Eric and I are focused on creating products and telling stories. By partnering with evo and Blue Tomato we can continue to focus on what we enjoy, as we know these retailers are focused on delivering products and communicating our brand ethos to consumers, doing what they do best.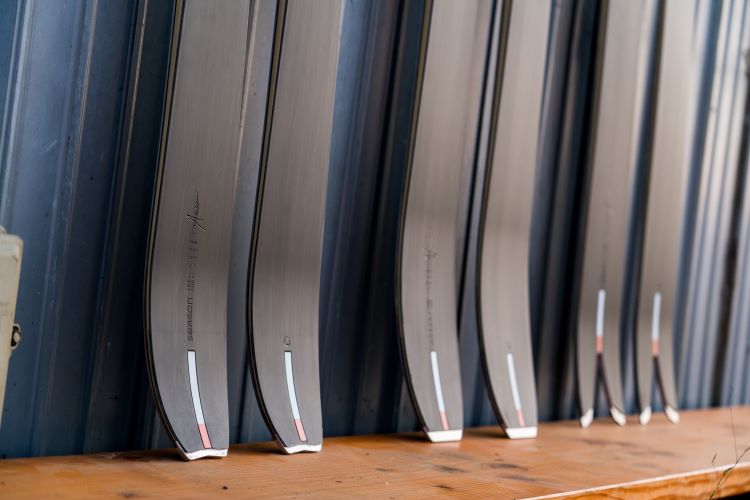 Where will you be manufacturing?
Our partnership with Nidecker has facilitated world class manufacturing through the SWS factory for snowboards and the Amer factory for skis.
Tell us more about the pre-order model, deadlines & when you plan to introduce new shapes.
Our eqpt. is now ready to be shipped via our website and in store at Blue Tomato and evo. In regards to new shapes, there will not be very many, these are versatile and durable meaning we don't need 100's of SKU's. Keeping a simplified menu, everyone loves In-N-Out Burger, right?