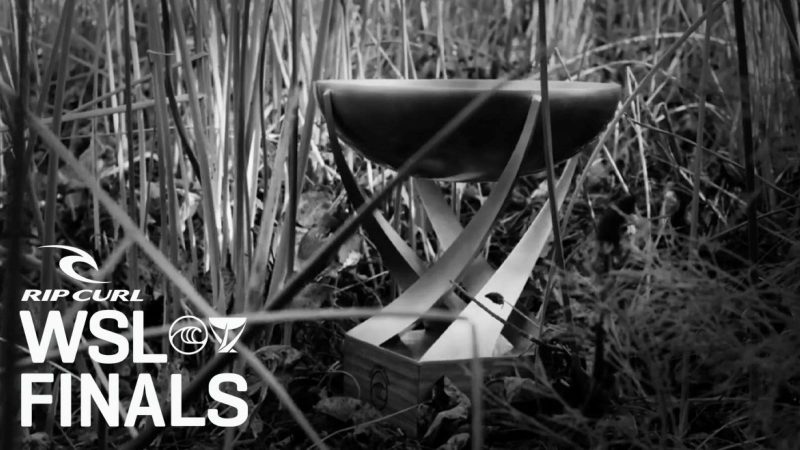 WSL x Rip Curl Form 3 Year Partnership For Rip Curl WSL Finals
The WSL Championship Tour is to culminate with the Rip Curl WSL Finals, a one-day event that sees the CT's top 5 men and women compete for the World Title. Rip Curl has partnered with WSL for 3 years on this, which further demonstrates their commitment to "supporting pro surfers".
Press Release:
Rip Curl Signs Three-Year Partnership with WSL for Rip Curl WSL Finals
Rip Curl WSL Finals Set For This September at Lower Trestles
Holding Period for Rip Curl Newcastle Cup pres. by Corona Opens April 1
More Available at WorldSurfLeague.com
Today, the World Surf League (WSL) and Rip Curl together announced the three-year partnership of the Rip Curl WSL Finals, the new one-day competition that will decide the men's and women's World Surfing Champions.
The inaugural Rip Curl WSL Finals will take place in San Clemente, Calif. at Lower Trestles. At the conclusion of the regular season, the top five men and top five women on the Championship Tour (CT) rankings will head to Orange County for this one-day, winner-take-all shot at the World Title.
Often referred to as the most high-performance wave on the World Tour, there is nowhere to hide at Lowers. To win there requires a unique combination of technical mastery and explosive innovation. The Rip Curl WSL Finals waiting period will run from September 8 – 17, 2021, a choice time of year for solid Southern Hemisphere swells to light up the cobblestone point.
"I am a huge fan of the decision for the new CT format, it's like multiple games throughout the year," said Tyler Wright, two-time WSL Champion. "I love the idea of competing head-to-head against the best in the world. It's at a whole other level of competitiveness and really means you can throw down everything on one day. Trestles is an equalizer, with the potential for the highest of performances and the greatest of heat strategy."
"We are thrilled to announce the Rip Curl WSL Finals" said Cherie Cohen, WSL Chief Revenue Officer. "Throughout a long tenure as core promoter of professional surfing, Rip Curl has consistently delivered innovation and kept its edge. It makes sense that we would partner to make history and launch the new format to crown a men's and women's World Champion. We look forward to building a successful franchise together over the next three years."
"Torquay, Trestles, Hossegor – these are our home beaches, so it makes perfect sense to come on board with the WSL Finals and its new format at Lowers in 2021," said Neil Ridgway Chief Brand and Marketing Officer at Rip Curl. "Rip Curl have been supporting pro surfers in the race for world surfing titles for decades and we have won either a women's or men's crown with our pro team 11 of the last 13 years so when the new format came out we wanted to get behind WSL in its first three years of the new system. Hopefully, it shows to anyone with a pro surfing dream that from the juniors to the upper-echelon it's a great part of surfing and that it provides all of the drama the last event of the tour race is known for. We wish all the women and men the very best in the race. Who knows it could be in the Mentawai next year and if nothing else the sponsorship means we get to go!"
Rip Curl Take Naming Rights for Three New Events of Australian leg:
Rip Curl's new three-year partnership with the WSL further exemplifies their commitment to surfing. Rip Curl has also come onboard as the title partner of the upcoming CT events for the Australian leg in Newcastle, North Narrabeen, and Rottnest Island continuing their long and generous support of professional surfing.
Australian Leg of 2021 WSL Championship Tour*:
*All tour stops and dates subject to change due to applicable COVID-19 related restrictions, including global travel restrictions.
Rip Curl Newcastle Cup pres. by Corona: April 1 – 11
Rip Curl Narrabeen Classic pres. by Corona: April 16 – 26
Boost Mobile Margaret River Pro pres. by Corona: May 2-12
Rip Curl Rottnest Search pres. by Corona: May 16 – 26
For more information, please visit WorldSurfLeague.com