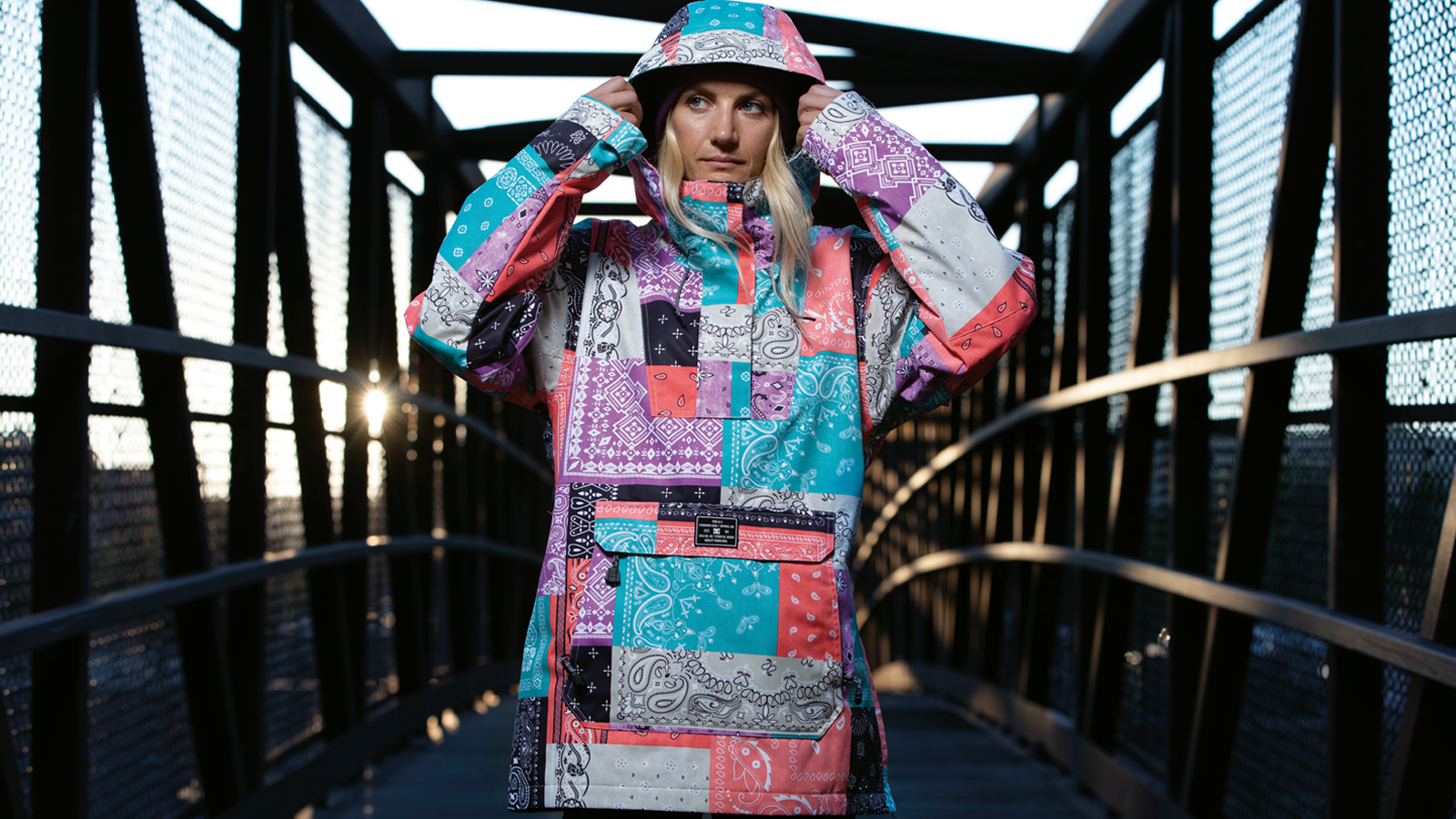 DC Women's Outerwear 21/22 Preview
Retail Buyers Guide: Women's Outerwear 21/22 Retail Buyer's Guide
Brand: DC
Interviewee: Sonam Sigayret, EMEA Snow Category Manager
What is the overall theme behind your FW 21/22 outerwear range? From which big trends do you take your inspiration?
The Women's product line is reflective of Mens trends, taking these influences and styling them better.
Our continued focus is on the modern approach consisting of streetwear motivated designs with emphasis on style, fabric, fit and finishing details.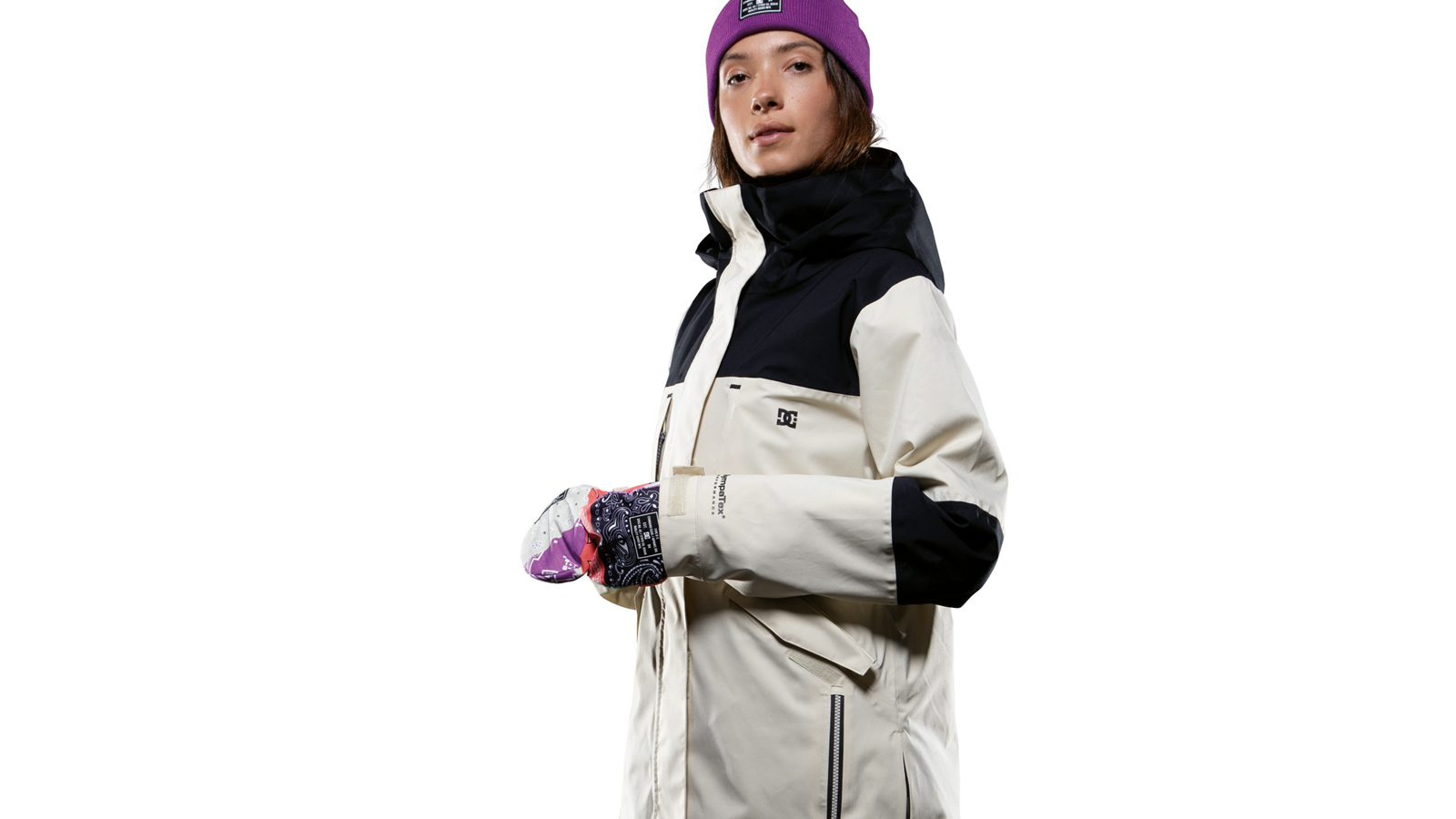 What new fits / silhouettes are coming out in FW 21/22? What pant and jacket styles are most important in your range?
Our sales are shifting to the regular fit: our regular fit offers classic, roomy comfort with no unnecessary bulk. Articulated elbows and knees provide both form and function.
We have also received great feedback from our Vanguard Jumpsuit this season and will be investing in this category. A truly standout style, a great print vehicle for the brand, functional, at an affordable price-point
What new colours / prints are you bringing to the FW 21/22 collection?
The approach this season with color, and much of what we have already accomplished in seasons past, are to capitalize off our strong reputation of neutrals. "Tonality" is the technique you'll see performed with the aid of bright accents to give the styles added interest.
Animal prints never go out of style or season, this season the design team has worked on a unique zebra pattern that will easily elevate your outfit from head-to-toe. You will also see our take on two key prints from the streetwear world:  the bandana (or paisley) print and the tie dye.
Any *NEW* technical stories with regards to fabrics and materials?
We are launching our sustainability program called "DC RE/SOLVE".  As a result, the DC Snow product line is now featuring:
 100% recycled/recyclable Sympatex program.

 Increased recycled content in our fabrics.

 A revamped headwear line with Polylana® yarns.

 Post-consumer recycled insulation with the introduct of Primaloft Black.

 PFC-free DWR coatings.

 Recycled content within our hangtags and packaging.
What are the three most important products in your FW 21/22 range? Why? Please tell us about them.
The Sovereign Jacket:
Our most technical jacket for Womens is a Primaloft-insulated all-season performer featuring 4-way stretch fabrication and the advanced waterproof breathability of 30K Sympatex fabrication. Packable by design and easy to deploy, this jacket delivers the tech function you demand with compact portability that's always ready to go.
The Monarch Bib:
Paired with the Sovereign Jacket, the Monarch Bib will deliver the best in all conditions. Lightweight and featuring a flattering, ergonomic fit plus stretch fabrication, it offers the pro-level stormproof protection of 30K Sympatex® waterproofing. Top-end tech & ample storage pockets will ensure epic days in any weather. Packable by design and easy to deploy, this jacket delivers the tech function you demand with compact portability that's always ready to go.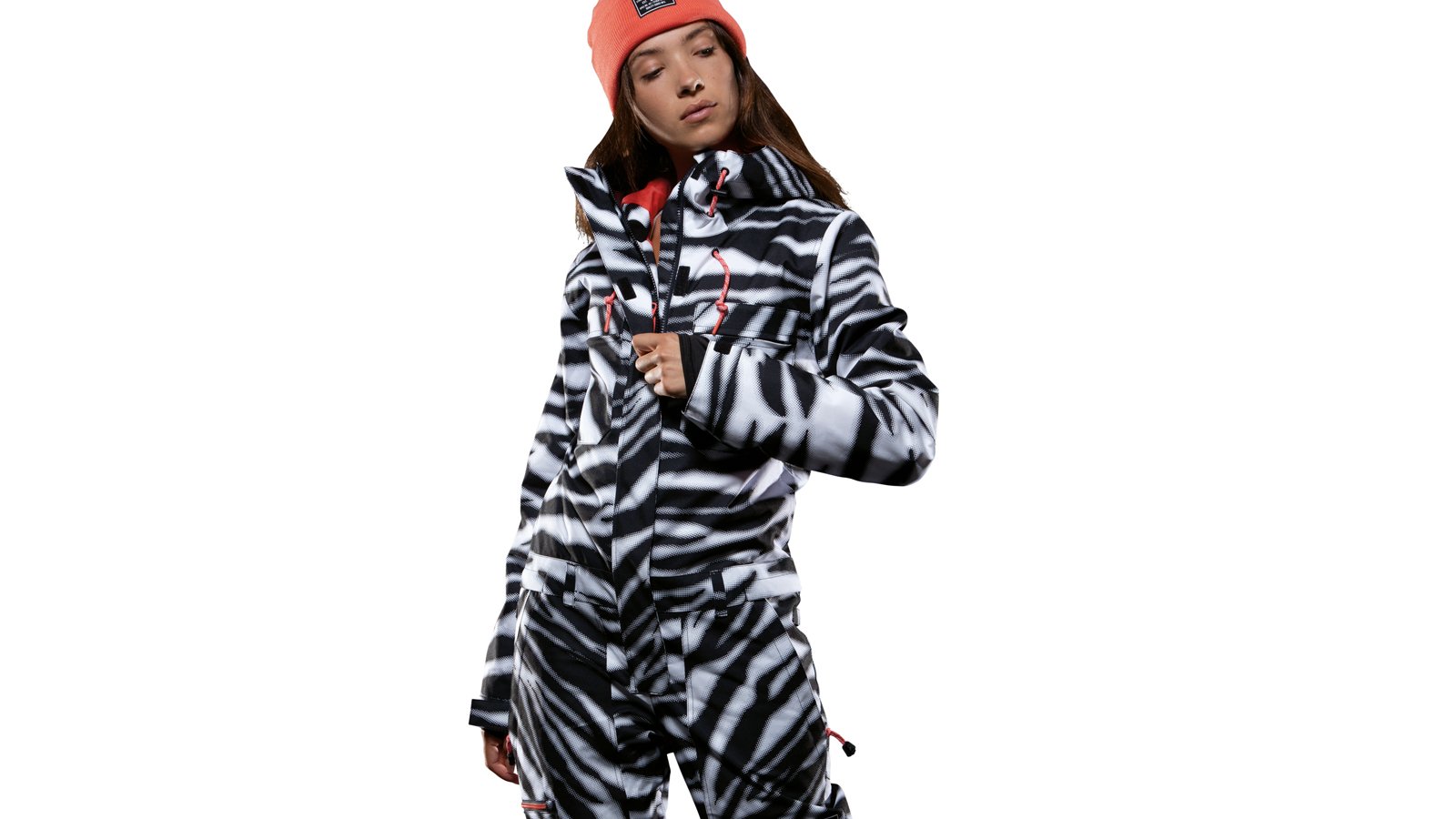 The Liberate Jacket
Is our newcomer this season. Inspired by the timeless Servo Jacket from the Mens line, the Liberate Jacket is the perfect blend of on-the-town style and on-the-mountain performance. With 15K waterproofing, ProFill insulation, and all the snow-ready bells and whistles, it's built expressly for snowboarding. And with playful lining prints and classic tailoring, it's a winter style staple.
Any trends that your brand is moving away from?
Our product line is very focused and each product is addressed to a specific consumer.
What are your top marketing stories for FW 21/22? This will help us to put some focus in the right place.
Outerwear For Every Wear:
We said no to the status quo for Winter 2022, pushing instead for a higher standard. Matching flawless technical function with original DC style. Blurring the boundaries between streetwear and outerwear. Balancing advanced mountain performance with city street wearability. This year we pushed our Outerwear For Every Wear model to the leading edge of technical snow design.
Storm Division:
Designed to deliver the best in all-condition breathability and weather resistance, our Storm Division outerwear features the industry leading performance of SympaTex® 30K and 45K waterproofing. This is tough-as-nails, high performance gear that thrives in all environments.
BASE LAYER FOCUS
What's your base layer strategy for FW 21/22? Please let us know your tech innovations, materials, colours and price points.
The highlight of the season in our Womens layers will be the Transition Reversible Anorak.
With fluid "his is hers" styling carried over from our men's line, combining classic sports styling and legit riding features plus reversible 2-in-1 versatility to flow easily between the slopes and the streets with style to spare.
WIDER MARKET FOCUS
Please provide an overview of how 2021/22 is shaping up for your brand. Has COVID-19 affected your line? If so, please explain the changes you have made, and how you came to these decisions.
Going into next winter, we made sure that our product line was balanced and made sense for our business: between fashion forward designs and commercial silhouettes, between edgy prints/colors and safer prints/earth-tone palette. Our accounts will be confident with the DC Snow offering, even in these uncertain times.
We had several innovative projects in the works, but based on the current situation we decided to put them on hold as we are not sure of the investment/revenue ratio.