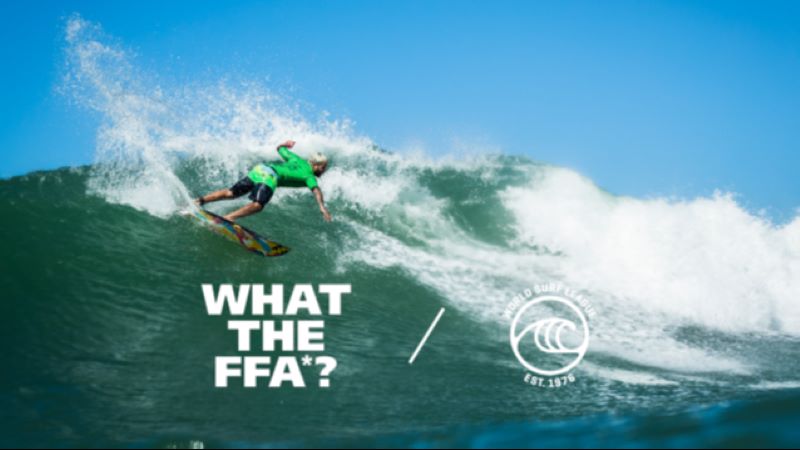 WSL Partners With Former ASP CEO Brodie Carr To Aid Commercial Development In EMEA
Brodie Carr's Front Foot Agency (FFA) has partnered with the WSL to aid the development and growth of surfing & the WSL across the E.M.E.A. region via marketing and advertising.
Press Release:
WSL and Front Foot Agency Announce Partnership in E.M.E.A
The World Surf League (WSL) today announced the signing of a new partnership with Brodie Carr's Front Foot Agency (FFA) to support the commercial development of the league in the E.M.E.A region.
The WSL provides a platform for the world's best surfers to compete at iconic surfing destinations, including South West France's famed beach breaks, the thumping barrels of Supertubos and gigantic waves of Nazaré in Portugal, among others.
With year-round presence and global broadcast reach, the WSL already boasts some of the world's biggest brands as partners. The organisation prides itself on innovation and authenticity and uses the power of surfing and its loyal community, to inspire and create impact.
WSL and FFA enter this new partnership to further expand the league's
presence in the E.M.E.A region specifically and leverage new opportunities to elevate the sport in the growing markets.
Carr, a former C.E.O of the then Association of Surfing Professionals (ASP), has a wealth of experience in the surfing – and more widely sports – markets, and brings years of sourcing and managing Tours and Events partnerships with global brands.
"It feels great to be rejoining the WSL family to help build and commercialise their partnership offerings," Carr stated. "The WSL, its surfers and events, provide the best platform for brands to authentically connect to the beach and leverage a surf culture and lifestyle that we all wish we could live every day. Their global audience reach and digital platforms are the envy of most traditional sports, and I look forward to helping brands leverage these in their own unique ways."
Francisco Spinola, General Manager of the World Surf League E.M.E.A
region added: "There is a strong surfing heritage in our region with decades of professional events and generations of surfers who enjoy what is still mostly considered here a niche sport. Our goal is to help bridge that gap and allow brands to get involved with our unique lifestyle and very exciting athletes, and I think Brodie and FFA will be very helpful in doing so."
Affected like most other major sports by the global pandemic, the World Surf League's current focus is on running a four-part series of Championship Tour events in Australia, starting April 1st at the Rip Curl Newcastle Cup pres. By Corona. Events in E.M.E.A may resume beyond April.