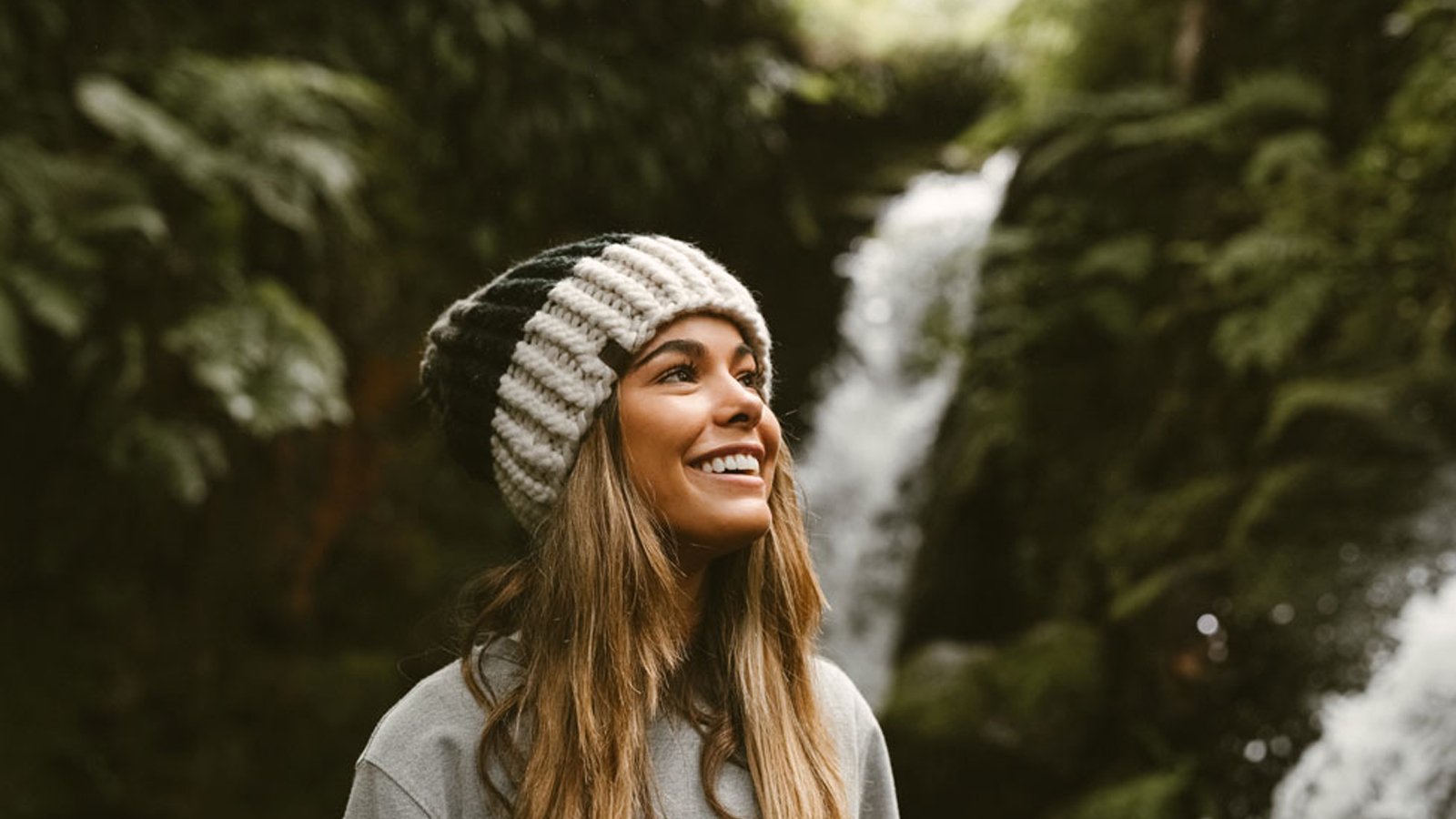 BBCO Beanies 21/22 Preview
Retail Buyers Guide: Beanies 21/22 Retail Buyer's Guide
Brand: BBCo
Interviewee: Anne Richmond, Owner
What are the key trends in this segment and how are you serving this in your FW 21/22 collection?
Maybe not a trend but sustainability is the key pull through from last season to this. It's hard to see 'sustainability' as a trend as it's something that we consider in everything we produce and I think it's something that the majority of our consumers have now come to expect so every season we try to build on this.
What fit/silhouette of beanie is most popular in your range? 
The slouchy beanie still seems to remain king for women's beanies, it maybe that we're becoming known for our chunky knits so these naturally stay top of our best sellers however we're working really hard on developing our men's range for this coming season so we'll be building more on our docker and fisherman style beanies with the introduction of peak beanies with a 90's inspired range.
What manufacturing techniques are you working with?
The only real change to our manufacturing this year will be migrating more of our production over to Europe and on shore here in the UK. I think people want to see their clothes travel less miles. The consumer is becoming far more aware of how manufacturing can impact the environment so I think there will be a real shift in where and how we manufacture over the coming years which can only be a good thing. Transparency I think will be key to manufacturing.
We will also become the first British brand to manufacture our non-technical caps on shore here in the UK which will see a huge reduction in our carbon foot print. We had to invest quite a lot in the set up as we were basically starting from zero as there are no cap manufactures at scale here in the UK which meant none of the machinery or components so it was a huge push at the end of last year to try and source everything we would require to start manufacturing.
What materials are you using? Any innovations to talk about?
For the last three years we've moved all of our outer packaging to recyclable materials but really struggled to find a good alternative for the inner packaging other than biodegradable polybags which for some, still don't offer the best environmental solution for packaging so this year we've explored bags made from Cassava and potato starch.
We're also developing a new yarn that acts exactly like our chunky acrylic but has a 40% recycled element, it will also help with the pilling that naturally occurs with some acrylics. We're hoping to include this in some of our AW 21/22 range of Elans but as this is a new fiber we may trial it on one product and gather customer feedback before we roll it out at scale.
What colour palettes and graphics are you featuring in this collection? Any standout prints, collaborations or pro rider styles you'd like to highlight?
We always love the retro look for our colour pallets taking inspiration in past collections from old 70's ski jackets and surfboards however for this A/W, although we'll still have a nod to the retro vibe in some of our collections our best-selling Elan collection will definitely evolve in it's colour scheme as we introduce more rustic pallets with deep russets and real earthy tones so dropping the bright Aqua's and Corals in that collection. We're also introducing more slogan jacquards with a slight 90's look and feel.
We've also started to work with more brands and businesses for collabs and this year we'll be producing the merch range for the new Snow Show taking place in October in the UK so we're really looking forward to talking about this some more later in the year and showcasing the new range.
Describe your POS materials and/or any other kind of support for retailers.
We work really hard on producing a great range of visual content for our buyers, we understand more retailers this year have been pushed online so it's important to provide great content that they can use online and in social media.
As we have a real push to manufacture in the UK this year we'll be producing a lot of video content around the manufacturing side of the business and just why we've chosen to manufacture closer to home as I think it's important that we invest in this messaging and something we know our retailers also want to showcase.