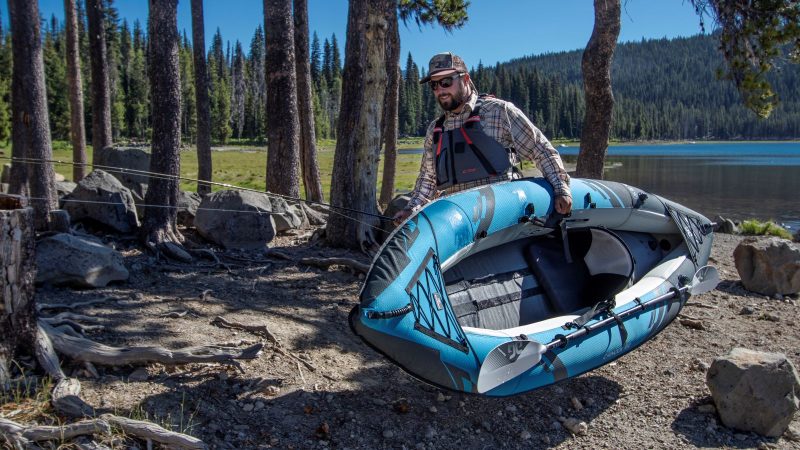 Aquaglide Paddlesports On Expanding Into European Market & 2021 Kayak Line
Established 15 years ago by a small team of adventurers, Aquaglide has grown into a household name amongst water sports devotees. With a dedication and passion to making the best possible products for water activities, they are looking to expand their European distribution family.
Please tell us about Aquaglide and the brand's history?
Born in the Pacific Northwest, Aquaglide has been built, developed, and grown by a group of watersports enthusiasts. Their sole mission was to create something that was easy and fun to use, but of the highest quality for everyone to enjoy. Being on the water is who we are through and through, and we are based in Bend, Oregon, where pine-tree-lined waterways are in abundance. It is the perfect location to get on the water via Kayak or Stand Up Paddle Board (SUP).
How has COVID-19 affected your business, especially on the production side?
The boom we've seen in paddlesports caused by the pandemic has allowed Aquaglide to grow. Where others have hidden away, we have invested. We have been developing an enriching range in the paddlesports collection. We've invested heavily in stock, and we've taken on more distributors and agents. We have set our trajectory and are in the perfect position to grow in the new market where recreation and exploration, especially around water, are king.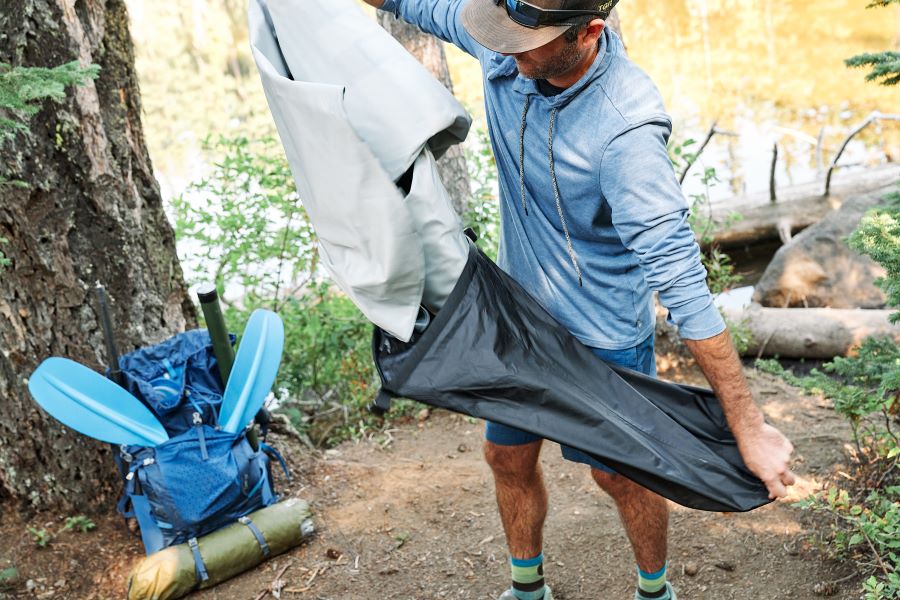 What sets Aquaglide aside from your competitors?
While our competitors have focused on lower end products to satisfy needs with quick fix products with short lifespans, we believe the Aquaglide customer is looking for something higher end, more sustainable, more reliable and more interesting. Our products are not designed for single summer use, they are created to withstand the elements and the wear & tear from hard use. They are extremely durable and built to last so that the customer can continue to enjoy their new hobby, and not have the product end up in landfill after the summer holidays.
Can you walk us through your product development process and what the key products in your Kayak SUP Lines are?
Everyone from a casual user to a more experienced paddler wants comfort and ease when out on the water. Our key products in the line are the Chinook and the Chelan. These are ideal pieces for those wanting something for recreational use or luxury touring. They fit into medium sized travel bags which can easily fit in the boot of your car, be stored in a wardrobe or as check-in luggage on a flight; so perfect for storing without sacrificing square footage.
Designed with comfort and ease of use in mind, the Chinook is one of our most popular kayaks in the range. With kayak sizes to suit one, two or three paddlers and an adjustable seating configuration, it is geared for portability and practicality weighing in at only 13kgs. This kayak is for your recreational family fun, you can even switch the seats around so that you can face each other to enjoy an on-water picnic. The Chinook (Tandem) comes with a saddle style seat that is perfect for a child, and storage room, which is great for those on water snacks. If you want an afternoon on the water with your kids, this is the kayak of choice – solid, stable and tons of fun!
Our industry leading flagship kayak the Chelan heads up our line of kayaks of 2021. Our best performing touring kayak, working well as a single or double seater in three different sizes. This weighs a little more at 17kgs, but has a capacity of 272kgs, which means it can comfortably hold two adults, a child and gear. If using the Chelan solo, there is plenty of room for your camping gear and supplies for those longer exploring excursions. This kayak is for the more serious paddler, who wants a weekend of luxury touring. This is as close as it gets to a solid kayak performance, you can throw this thing about in some serious water.
The team has not stopped at the conventional kayak, they have put a large focus on creating items that are innovative and exciting, things they want to use themselves. These might not appeal to the masses but there will always be a niche of people that thrive on these kinds of products. A great example is the Backwoods Series. These are one-man inflatable kayaks that allow quick and easy access to the waters around you. They are smaller and lighter, starting off from just 2.8kgs, and therefore pack away compactly and are easier to carry, making them perfect to take on those day hike adventures.
How is the brand managed in Europe?
Born out of the Pacific NorthWest, Aquaglide Paddlesports realise they are half a world away from the EU market and have appointed a European partner, Watersports World / Mount Green Agencies Europe, to support their expansion. They have an inhouse team of industry experts with decades of kayak experience ready to back up European agents and deliver their products quickly across Europe.
Building a strong EU network of bricks and mortar kayak specialist stores is the long-term goal. 2020 was the start and now in 2021, the gas pedal has been pressed as we continue to expand. We want to see the massive success that the UK and USA has seen with Aquaglide Paddlesport to continue to roll throughout Mainland Europe.
How do you see the market for inflatables developing over the few next years?
We here at Aquaglide will continue to design and develop what we, as water enthusiasts, desire out on the water, so that we can continue to bring it to you. We have a global support team in place to make sure you get what you need. The Paddlesports market is exploding right now, and we want to make sure you're along for the ride.
For European distribution enquiries please contact [email protected]