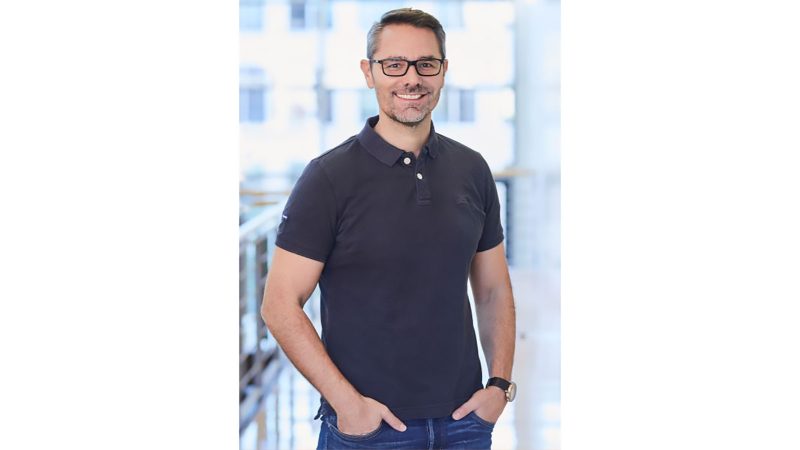 Tobias Gröber Talks Impact of Changing ISPO Tradeshow Dates
Following this week's news regarding ISPO changing the dates for their Munich and OutDoor tradeshows, we got in touch with Tobias Gröber, Executive Director Business Unit Consumer Goods at Messe München, to learn about the reasoning behind the changes; the impact the new dates will have on brands, retailers and the industry as a whole; whether or not the changes will affect different product categories; and how future tradeshows will look.
What was the thinking behind the winter show move?
We have had very intense discussions with all industry participants over the past few weeks. The result was clear: almost 90 percent of all respondents said that, taking into account the massive changes in the supply chain, we should move dates for ISPO Munich and Outdoor by ISPO in order to be ahead of the order season again. And not only for 2022, but also beyond.
The permanent shift in dates is a strategic decision due to the far-reaching market changes of recent months and weeks. Therefore, we had to act. ISPO Munich being scheduled for the end of January was a good compromise 12 months ago, but now it would be too late for many industry participants, brands as well as retailers.
So, we took the chance to shift the dates towards a real kick-off date of the season: the next ISPO Munich 2022 will take place across November 28 – 30, and not in January.
How will it affect brands already booked for the January show?
Applications remain valid, but now for November 2022 and no longer for January 2022. So far, the feedback has been extremely positive. From brands as well as from retailers. With the new dates there is a great opportunity to present new products and create an overview that is important for a successful order season.
How do the new winter dates work for brands?
Conversations with key players in the industry have made it clear that for nearly everyone the new winter date for ISPO Munich works very well. It is even more suitable for them than the date in January, because most of them have their international sales meetings in late October and early to mid-November. So, samples and the first marketing assets are ready around this time. The same applies to OutDoor by ISPO, where we will move the dates in two steps: 2022 to mid-June (12-14) and in 2023 to May (22-24). For both shows, I've rarely seen such an overwhelming support to the rescheduling of a trade fair date in the past. "With ISPO being moved to November, the trade fair is gaining in importance for us", comments for example Jack Wolfskin. Luhta Sportswear is "extremely happy" and there are many more positive voices from the industry and our partners.
And what about retailers?
In my opinion, there is a big change here: in the past (before Covid) small to midsize retailers especially preferred a later date. Same applied to hardgoods. For this reason, the end of January was a great compromise in the past.
But now, even these retailers are ready for earlier dates, which has not been the case in the past.
Which product categories do you feel will most benefit from the move and why?
Basically, all categories. Of course apparel brands always would have preferred an earlier date. But as mentioned before, the same applies to hardgoods today.
Under current planning how will the November show look and what product categories will be covered?
All sports categories will be covered, ISPO Munich remains the biggest multi-segment tradeshow worldwide. Parallel to the B2B part there will be a B2C offer in November 2022 as well: with the separate ISPO Consumer Festival to be held from November 25 to 27 2022, brands and retailers can address premium consumers and consumer experts in order to tighten their connection with active people. The Consumer Festival is closely linked to the ISPO Collaborators Club. Our premium consumer community now has more than 80,000 members worldwide. Brands and retailers benefit from our club by doing consumer research, prototype testing or offering co-creation with an extremely engaged and activity-addicted target group.
What are your current thoughts on the evolution of tradeshows going forward?
Tradeshows have been a source of trends, innovation, and business for a long time. And although our communication has become more digital due to the pandemic, tradeshows will remain relevant because the physical gathering is essential to create long-lasting and strong relationships and trust. Digital is a perfect bridge to the physical experience, but it will never be a full substitute for a face-to-face meeting.
Especially on the B2C level, the industry will have more leverage and we'll meet these expectations with a separate Consumer Festival with a different timing from November 25 to 27 and a different setup. On top of that there will be more communication all year long via ISPO.com, ISPO Awards and Collaborators Club including all stakeholders.
Will their purpose and the services they offer change?
We are currently questioning a lot of things and our goal is to constantly develop and evolve our service portfolio on behalf of the market we serve. For 2022 we will reduce the show duration from 4 to 3 days and introduce a maximum booth size. For OutDoor by ISPO it will be 150sqm and for ISPO Munich we are thinking about 200sqm per brand. This means, on the one hand, that participation costs will decrease while, on the other hand, creativity will increase at the same time. With less space available, brands will have to focus on storytelling, visionary products, and strategy rather than simply displaying all available products. Plus, we will offer new pre-built booth solutions, which are fully customisable branding-wise and make participation at the show extremely cost – and time -efficient.
In general, innovation and products are our roots and heritage. This is where we as ISPO are coming from. But yet, there is more to the market than products. For us, our strategic drivers are to enlarge our scope to the entire sports market, using sporting goods and products as the foundation for the entire sports market. On top of that, we will get the consumer involved and internationalise the business further. We are convinced that sport has the power to change the world. So in the future, we will also address not only functional, but also aspirational aspects of sports in regards to health and wellbeing, society and the environment.
Anything else you would like to add?
Yes, I have one more important point: Our industry is still far too hesitant to communicate what good it does – for individuals, society and for the planet. Sport is very important for people's physical and mental health. We see huge potential in this. ISPO as a brand wants to support the industry to lobby for good. We have a lot of hidden sustainability champions among us and we want to communicate this to a wider public. Creating not only ROI, but also Return on Relationship and Return on Reach.