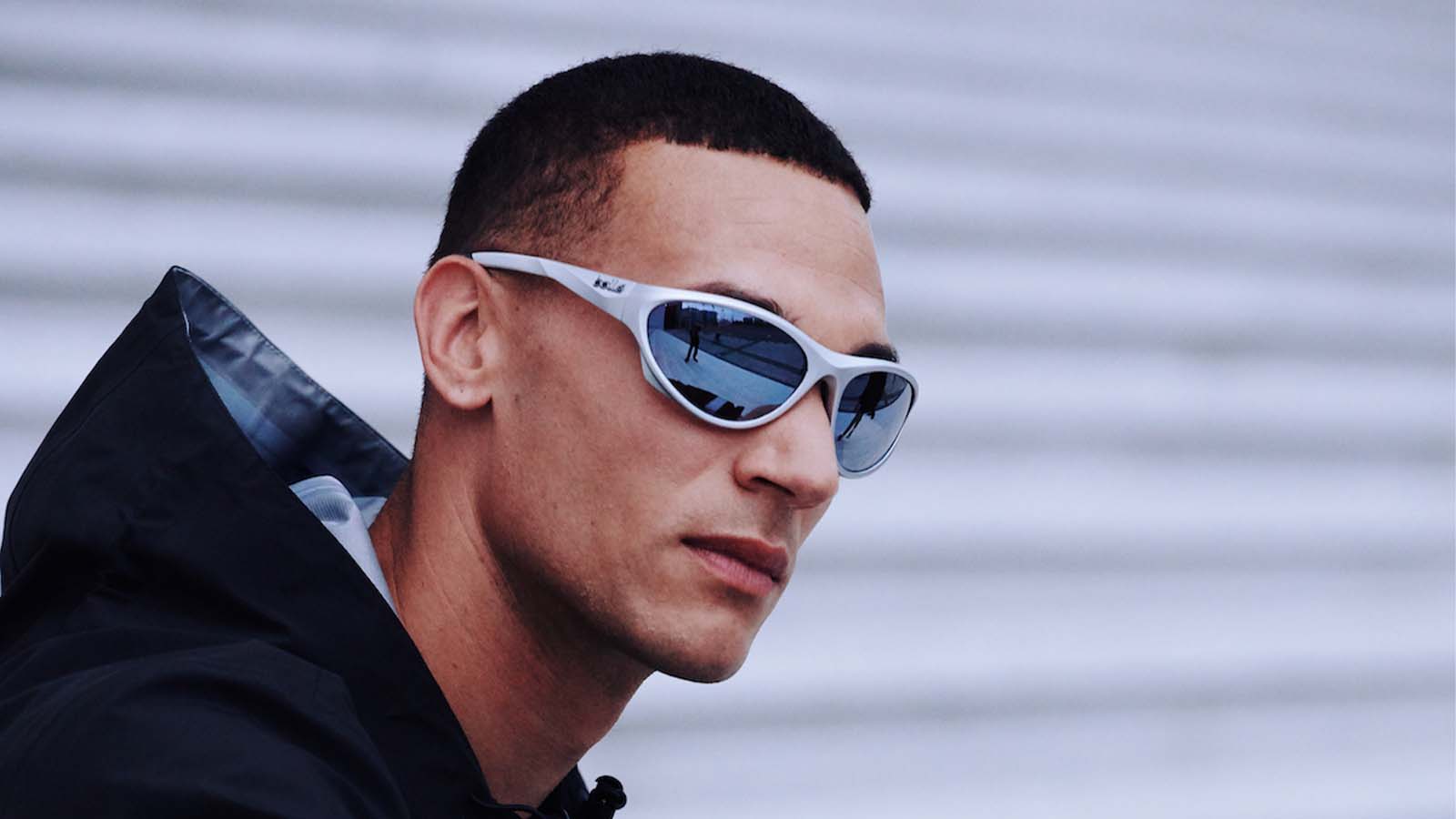 Bollé S/S 22 Sunglasses Preview
Retail Buyers Guide: Sunglasses S/S 22 Retail Buyer's Guide
Brand: Bollé
Interviewee: Alexandre Israel, Global Marketing and Communication Manager
How is the actual situation of the Sunglasses market?
Covid-19 has changed the way many consumers think & more than ever, they are focused on what brings them happiness in their leisure time. This has brought about a significant increase in sport/outdoor activities & appreciation of what's around them & we have seen a further increase in sales, particularly since Covid-19 restrictions have been eased/lifted.
What are the key trends with boardsport sunglasses retailers need for 2021?
The overlap between fashion, urban and outdoor is thinner than ever. The trend is about making no compromise between great looking styles featuring sport codes and details. No compromises on the quality and especially on lenses. Consumers are more and more sensitive to the optical clarity and lens speeches. As boardsport consumers are spending their whole day outside, UV protection, polarization and of course photochromic technology are key assets for them. Finally, an upcoming trend is also for retailers to go for brands with a CSR approach and sustainable products.
What are your main price points for this season?
We are not introducing any new price points this season, we are staying at 120€-230€ for our sports frames depending on lens options, and 80-190€ for our lifestyle frames. Our customers usually pick a mid range lens, such as polarized lenses for lifestyle, and our high end Phantom lenses for sport.
What is your collection theme and which stories are you telling to get customers stoked in 2022?
2022 will be a busy year for Bollé with 11 new models, 2 in our sport performance range, 3 in our mountain range and 6 in our sport lifestyle range.On sport performance, we are launching the C-Shifter, a cylindrical half rim shield with a bold design and all the ultra-technical features from the Shifter family. Also, in the range for 2022, the Icarus, our new ultralight frameless model with 23 grams of pure performance. Both will be available with Phantom, the most advanced photochromic lens on the market and Volt+, our revolutionary high contrast polarized lens. Our campaign will be called "Athlete tested", the message is that our relationship with elite athletes goes far beyond sponsorships and paid endorsements, that Bollé athletes actually help design, test and improve everything we do so it outperforms all expectations in competition.
On sport lifestyle, we have a new campaign called "Shaped by the Elements". The idea is simple, Bollé built its legacy through its outdoor expertise and this environment shapes our mindset, our vision and our products. Our technical knowledge is our response to the challenges of nature. Just like our consumers, we feel shaped by the elements. It was only natural for us to bring our personality to the urban environment and let the outdoors vision rule the city as well. To illustrate this approach, we are launching 4 metal frames: an aviator, a pantos, a rectangular, and a navigator shape revisited with Bollé design language. We are also excited to present two 8-base models, Chimera and Fenix, with a retro futuristic design for the city as well as for the countryside. Finally, we introduce 3 mountain specific models, Adventurer, Pathfinder and Ascender that have been developed to endure the most ultimate condition with a cool trendy design. They will be available with Phantom and Solace4 our new mineral lens category 4.
What frame shapes are most popular for 2022?
Squares and rectangles are the bread and butter, and some more cat eye shapes for women. For sports, half rim shields are still the main game, with the cylindrical shape gaining more and more traction.
What are the main materials used in your sunglasses right now and why?
The big change is the use of the Rilsan G850, 45% bio-based with castor oil for our mountain range. We use high grade TR90 nylon for low weight and flexibility, and hydrophilic Thermogrip rubber for performance fit and stability.
Please explain what kind of lens technologies you are working with. Are we going to see any innovations?
To make our new lens, Volt+, Bollé used artificial intelligence to push the boundaries and to develop the best high contrast lens on the market. We wanted to increase contrast across the spectrum (rather than only increasing contrast of cold or warm colours like other high contrast lenses), keep the white point (rather than having a strong colour like the competition) and avoid any known patents. More than 20 million possibilities have been evaluated by the algorithm, to find the formula that offers an incomparable experience. On top of this we added a high-performance polarizer that reaches 99% efficiency at 45°. All of this makes the Volt+ lens really remarkable.
Which tints and lens colours are trending?
Moving back towards milder mirror colours, less of the bright reds and greens. With the Volt+ we have a huge improvement on colour enhancement with a neutral base tint, which is an advantage for comfort and versatility.
Which frame colours and graphics are on trend right now?
In 2022, we will launch 2 new trendy colours: the acid yellow (neon) and the creator green. We see this neon yellow work very well for next season on our sport performance range, easy to match and cool looking. As far as creator green, it is more fashion forward, unexpected as we are showing our ambition to stay ahead of the trend.
If you do prescription glasses: What are the main trends here?
We do offer all our frames and all our lenses in prescription. This is part of this business is really growing. Being able to offer the same sunglasses in plano or in prescription is a must have since not all can wear contacts.
Best Sellers
C-Shifter
Stay on top of trends and performance with the newborn from the shifter family. Stylish with a cylindrical bold design and high performance with ultra-technical features, the C-Shifter has everything you need to make a difference. The half rim shield provides excellent ventilation, the frame made of TR90 nylon is light, flexible, and comfortable and the adjustable nose piece and temple tips with Thermogrip® rubber offer a perfect fit no matter the intensity of the action. Available with VOLT, our revolutionary high contrast lens. Also available in our new creator green visionary colour.
Chimera
Inspired by the outdoors, the Chimera is a trendy retro-futuristic frame designed for the city as well as for the countryside. No doubt you will look sharp with the Chimera's angular lines and almond lens shape. The 8 base wrap also provides extra protection and a wide field of view. Comfort and stability are ensured by our high-performance features such as the Thermogrip rubber on the temple tips and nose pads. Available with Volt+, our revolutionary high-contrast and polarized lens.
Source
A best seller, the Source is a modern navigator metal frame with Bollé's design touch. Characterized by its S-fit temples and integrated hinge, this model is perfectly suited for an active lifestyle thanks to its straight and adjustable Thermogrip® temple tips and silicone nose pads that guarantee excellent comfort and stability. Available with Volt+, Bollé's revolutionary high contrast and polarized lens.