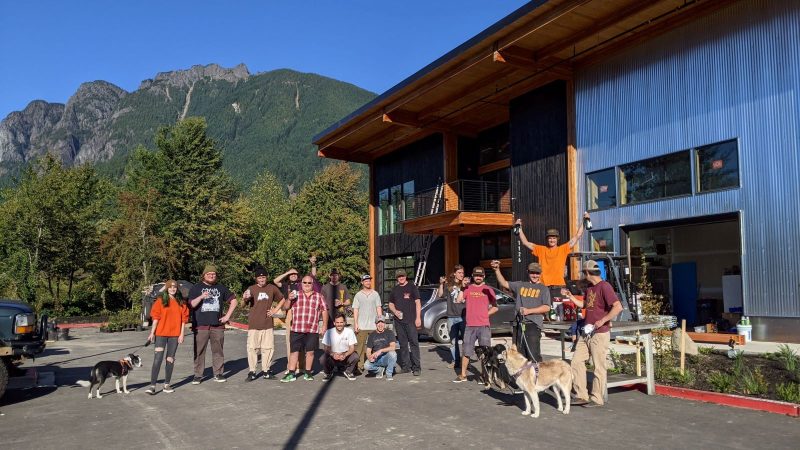 Karakoram Talks Bindings, New Factory & Manufacturing
Back in 2008, brothers Bryce and Tyler Kloster founded Karakoram. Specialising in splitboard and snowboard bindings, the brand has moved into a new factory in North Bend, Washington, USA; a move which enables the brand to make the most of the mountains, local community and materials right on their own doorstep. We got in contact to learn some more.
Please tell us how your business plan changed due to Covid.
We're still on the same mission– innovate gear that we love to ride. The biggest effect from COVID has been on operations. We're fortunate that we source over 90% of our parts locally, so weren't hit nearly as hard as we could have been by supply chain delays.
Talk to us about your new factory please
We're very excited to be building bindings out of our new factory in North Bend, Washington! We built it with the goal of having a home for snowboard binding and manufacturing in the foothills of the cascades. There are so many benefits to having the people that build the product be the same people that use the product. We have a great community of riders at our home mountain of Snoqualmie Pass, and we're very proud to bring these manufacturing jobs to our community. The PNW has some of the best aerospace manufacturing suppliers in the world. Being close to our supply chain allows us to be agile and reactive and continue on a fast developmental pace.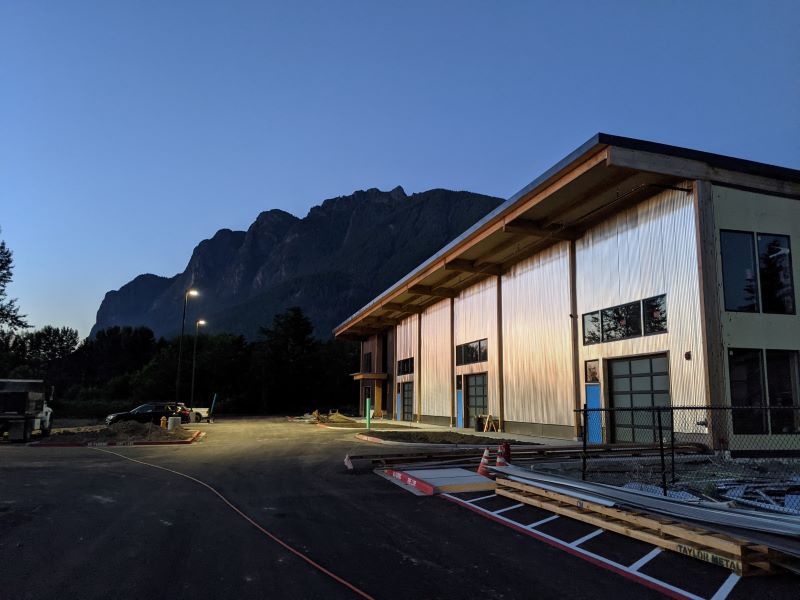 You're a sustainable and eco conscious brand – how are you rolling this through to the new factory?
Sustainability is very important to us. Not having to ship parts all over the globe before we assemble them is a major bonus, and owning this factory locks us in to this location long term. On a smaller scale, there are many little decisions that hopefully add up, such as replanting more trees than we cut.
Talk to us about what's new in the future of splitboard bindings? New materials, manufacturing processes etc… How do you go lighter without sacrificing quality?
Materials are key to this. We always have our ear to the ground and are constantly testing out the latest materials from our composites and materials partners. A new composite material allowed us to cut our Prime X bindings weight drastically, which has become the lightest binding in splitboarding, all without sacrificing durability or riding performance. Sourcing was a challenge this year, but a major win for us was getting all of the materials we wanted without having to compromise, especially in a year where many of the high-end materials we use ended up completely selling out.
We hear you have launched a regular snowboard binding… Why was that and how?
Yes! We've launched the Continuum snowboard binding this year. All of us are snowboarders that spend a lot of time riding inbounds as well as the backcountry. During the process of developing splitboard bindings to the point they're at now, we've put countless hours of R&D focusing on what makes a great turn – how energy transmits from rider, to boots, to bindings, to board, to snow. We consulted heavily with our team and partnered with Alex Yoder to refine this binding. We developed Active Joining technology as a way of making energy transfer between interfaces more efficient and found that this had applications far beyond splitboarding. Our quiver connectors and the Connect series of bindings were our first steps into making products for snowboarders, and the Continuum brings us all the way into a binding that focuses 100% on inbounds riding. Its goal is solely to be the best turning binding possible.
The supply chain has been hugely affected – how has yours? There must be great advantages to manufacturing domestically right now…
We saw COVID-19 affect our supply chain in a myriad of ways. The port of Seattle saw massive delays with incoming shipments, and air freight prices skyrocketed, so our local suppliers had drastically lower transportation times and transport costs, as well as lower emissions. They were also affected though: many suppliers had issues with labour shortages and quarantined employees or employees taking time off to take care of family medical issues. Those issues affected suppliers everywhere though, so overall our domestic suppliers were still more reliable. We're very excited to bring the supply chain to be local again for inbounds snowboard bindings with our Continuum project.
What would a good 21/22 season look like for Karakoram?
Right now our focus is just on getting all these bindings out the door before the snow falls!