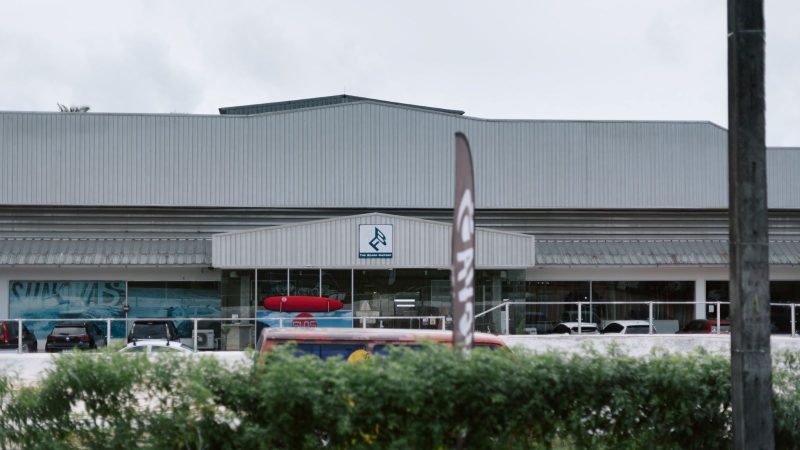 The Board Factory Co. On Their Brands, LEAN Manufacturing, & Sustainability
The Board Factory Co. Ltd is a Thailand-based surfboard manufacturer started by Klaus C. Mueller and Martin Jandke and later joined by FireWire co-founder, Bert Burger. Situated within just a few KMs of 25 different surf breaks, they have their R&D needs on lock and produce both their premium offering SUNOVA as well as their entry priced offering Suns Surfboards at the facility. Read on for all the details of the LEAN Manufacturing process they are championing.
Please give us a brief history of the factory.
Our company is called The Board Factory Co. Ltd., because this is what we focus on above all. Making sure production, quality and technology is properly executed and controlled for every board by our team, every time. TBF was started by Klaus C. Mueller and Martin Jandke, who both worked in Cobra International for many years. They dreamed of creating a much smaller board factory with LEAN Manufacturing, based on the Toyota Production System (TBS). They then joined up with Bert Burger, Shaper of the Year 2007 and one of the founders of FireWire Surfboards, who had come to Thailand to set up the FireWire factory and never left.
Who are the key management staff in the company?
We are a mix of surf addicts that love to work like hell when it's about play. Each of us loves the sea and spends most of their time in it or creating and thinking how to build even better boards. On all levels the team is independent and motivated to continuously improve the status quo to the next level.
Tell us about the brands you work with.
Our factory focuses only on our own brands SUNOVA surfboards and Suns Surfboards. We keep production capacity very minimal to focus on quality. These brands are a little like the Ferrari and Fiat. SUNOVA focuses on the most advanced and high quality, high performance technology boards. All boards are custom and hand crafted with wood sandwich construction. This allows for SUNOVA's totally unique look and feel as the material reflects especially in flex and durability as well as its light weight. Suns is our entry level brand and its main feature is the perfect mix between durability and price. To stick with the car example, it's the city car for every day rides. We pride ourselves in competing with top brands like Torq or NSP.
What makes your factory unique?
Our factory has many unique points that we are very proud of. First of all, we searched and found a location based on a pristine beach location with probably the best surfing spots in Thailand. We are 2.8km from at least 5 reef breaks and over 20 beach breaks and anyone can come and experience it. The factory is open to all with the nTrance Cafe to hang out in. You can watch surf movies at the skate park, skate out the front or go shopping at one of the coolest RipCurl shops in the world. All while watching your board being made right in front of you 24/7. On top of that over 50% of our staff are, or became surfers. Klaus and Martin have a long history with LEAN manufacturing and they created a ONE-PIECE flow system where boards are produced one by one in an automotive manufacturing style. The goal is to cater for the surfer who needs many different shapes and designs. As we are in such a great location we are set up in a way so and inserts cut out.
Manufacturing is always evolving, which innovations are you most proud of?
There are a few technologies coming up soon, which we cannot discuss just yet. But what we are most proud of is Bert's parabolic rail system as well as numerous developments in sandwich construction. SUNOVA's and suns guarantee to work only with the best materials and that's why we use only Epoxy resins to ensure durability and longevity.
How has The Board Factory made its production more environmentally friendly over the last decade?
All the materials that people now move towards like epoxy have been used by us for over 30 years. The wood is obviously way more sustainable than most synthetic material.
How do you ensure the quality of your production?
As we mentioned above, all our systems and ability come from the Toyota Production System. Thus, there are numerous steps build in to ensure quality and specification checks. Every board is CNC shaped with all fins.
What can we expect to see from the factory in the future?
All boards made by the sun. Solar power is the next thing, we have been planning for a while, which will be one of the most amazing things to be part of. Over the next five months we will set up panels to run the factory on solar energy.
Credit for our header photo goes to by Maxmillionx