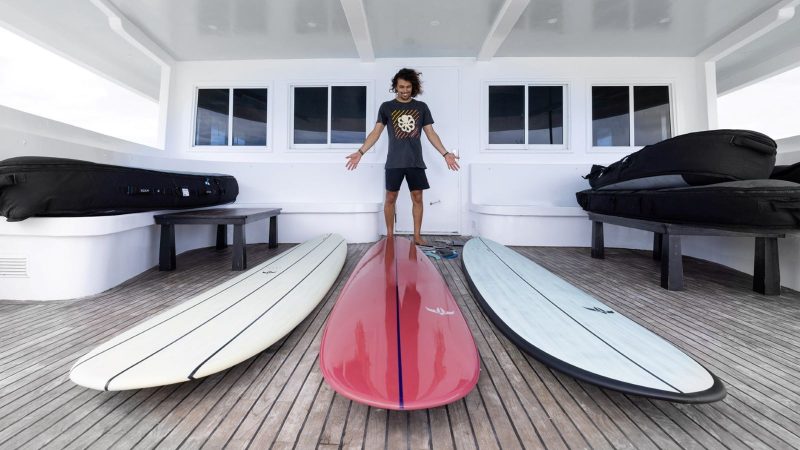 Torq Welcomes New Team Rider Edouard Delpero & Collab With Shaper Minvielle
Torq Surfboards have announced Edouard Delpero as their latest team member. Not only will Edouard be joining Torq, his long-time shaper Alain Minvielle will be working with Torq on a 2x board collaboration.
Press Release:
Announcing our latest Team Rider and shaper co-lab:
2019 Surf Relik World Longboard champion, Edouard Delpero has been riding Torq shortboards for a while. Now with the addition of our collaboration with his long time shaper, Alain Minvielle, we can announce Edouard as full Torq team rider. Edouard will be riding our shortboard and midlengths in ACT and TEC, with a couple of signature longboard models to be released as a Torq x Minvielle collaboration.
For over thirty years, Alain Minvielle has created unique surfboards combining performance and elegance. With a team of professional surfers including 2 world longboard champions, Minvielle Surfboards has a rare pedigree and proven track record.
The collaboration with Torq surfboards will see 2 longboard shapes that Alain and Edouard have refined over years of working together produced in Torq ACT next level pre-preg technology and TEC epoxy composite options.