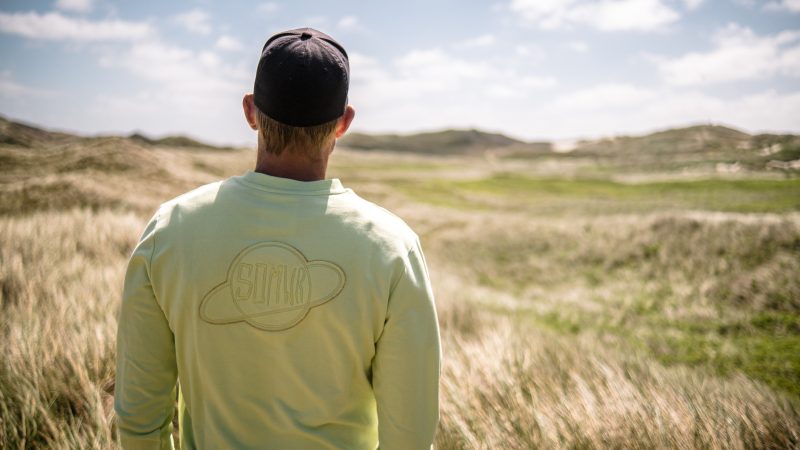 SOMWR: The Brand Giving More Than It Takes
SOMWR is a brand pursuing action for climate protection. By paying close attention to as much of their production cycle as possible and offsetting carbon with mangrove plantations, SOMWR is a brand providing consumers with a fresh approach to apparel production.
What was the thinking behind the brand concept?
"If we want our grandchildren to be able to enjoy the earth, we must act"… This is our simple concept. To realize that we take two main actions to clean up the earth from "consumption"; and do as much as possible and as quickly as possible. We collect as much rubbish as possible so that it disappears from the oceans. We plant many mangroves as quickly as possible for maximum CO2 reduction. To complete every link in the chain around our concept, we make sure that the products are produced fairly and locally. We believe that certifications are good and sometimes necessary for the market but brands should also adopt an internal controlling mechanism. That's why we pay close attention and control every area we touch on to make sure that our focus on doing what we believe in is 100%.
Who are the team behind the brand?
SOMWR has multiple layers to its team. We have our founders: Timo Perschke who has received many awards for environmental products and circular economy and Svein Rasmussen who was awarded for environmental measures and innovations in water sports. We also have our internal team and our customers who consciously support us to save the planet. So the team is all of us! An ever-growing global team.
What are the unique challenges of being a climate positive brand?
The biggest challenge is not only wanting to be, but to act to become a climate positive brand from the get go. We start our production by compensating more than we consume. This happens through the plantations that have been growing for many years and serves to save CO2 in the long term for sustainability. It is certainly helpful that we take the control on our actions and hold the reins in our own hands to write our own history.
How do you see the market for sustainable clothing over the next few years?
Promoting climate protection as a top priority is an interaction amongst many different industries. In terms of clothing; the change will happen when the hard discount trade puts its conventional methods in the foreground. That will make the masses understand and more importantly accept sustainable clothing as the new normal. Clothing is a very important part of expressing one's personality and ideas, thus the acceptance of climate protection measures from customers will create a big demand for a system change. Then we will automatically have sustainable and fair clothing everywhere.
How do you market your brand in Europe?
Our long term goal is global availability because climate protection is not limited by specific markets. However, we have concentrated more on Europe in the meantime, with a particular focus on Germany. This isn't due to us being a German brand but because Germany is the largest market for CSR compliant products and the operational centre for large E-Comm retailers who also have a broad reach across Europe. Our next focus will be the Baltic Sea region including Scandinavia since our proximity to the Baltic sea helps that. We will then expand over Skagerrak and down to Portugal where our DNA lies!
Why should retailers stock your brand?
Let's re-structure the question: Why do traders have to spread the message of SOMWR? The answer is very simple: The task of every merchant is to protect their company and, without viable earth companies we won't be able to do business. The trade has a big effect on what the customer wants and what they get for a very long time. This brings immense power and importance to pursuing action for climate protection and allow us to have fun in the right kind of way if we merge the business know-how of experts and specialists with a driving change for a better world.