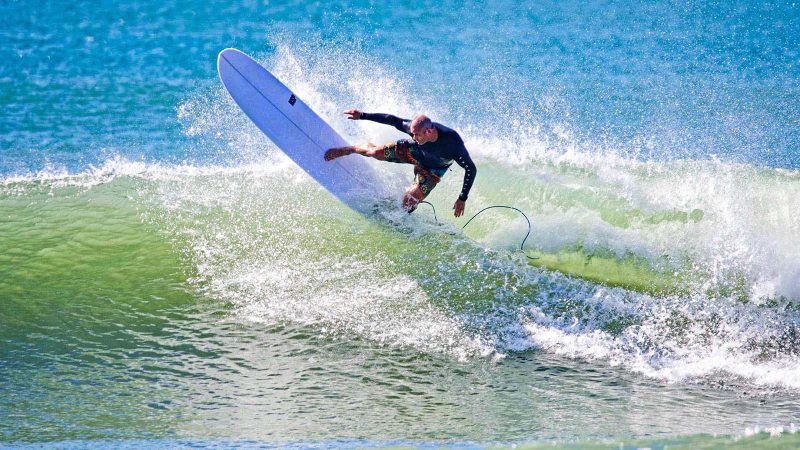 NSP Surfboards Reassign Distribution for The Netherlands & Belgium To Surf Cloud
Primarily due to costs implemented by Brexit, NSP has switched distribution for The Netherlands and Belgium from Daniel Surf in the UK to Surf Cloud, based on the mainland. Daniel Surf will continue as NSP's UK distributor.
Press Release:
Surf Cloud to Distribute NSP Surf, Foil, and SUP in The Netherlands and Belgium
Surf, SUP, and foil manufacturer, NSP is pleased to announce that Surf Cloud – currently distributors NSP in Spain, Italy, Portugal, the Canarias, Germany, France and Austria – will now take on distribution for the Netherlands and Belgium as well.
NSP will continue to expand its strong relationship with UK distributor Daniel Surf, who have not only increased NSP's market share in surf, but have established great relationships in the SUP division by supporting team riders competing in the SUP 11 City Tour, the Belgian stop of the Euro Tour, and supporting rental centres like M&M SUP Tours in the Netherlands.
Due to the frustrations and costs created by Brexit, a mainland-based distributor will help to streamline and simplify NSP's flexibility to support these markets with fair pricing and timely logistics. In the past, NSP has worked with its southern European distributor Surf Cloud, outperforming all expectations. With consistent performance in the most important watersports markets on the European continent, their expansion into the Netherlands and its Southern neighbours will allow NSP to grow market share within an existing dealer network.
Surf Cloud will enable NSP to continue building on established relationships while growing a market share with surf schools, SUP centers, and naturally, with all the windmills, consistent winds, and coastline, NSP is excited to grow its foiling presence throughout the Netherlands and Belgium.
"We'd like to thank our UK Distributor for all their efforts in promoting and expanding our NSP family in the Benelux region over the last several years. Despite the current uncertainty, we appreciate Surf Cloud taking on additional territory and we are confident their network is ready to take on the task."
Trent Petersen, NSP's CEO
"Surf Cloud is a project of 22 years in the watersports industry, and we have the highest respect for our friends in the UK. And although Brexit has forced their hand, we will continue to work alongside the network of shops and rental centers they have established, while developing additional channels to expand the NSP presence throughout Benelux."
Nuno Amado, Surf Cloud's Managing Director
Service of existing customers has already transferred over to Surf Cloud, and anyone looking to learn more about NSP Surfboards should check out the NSP International website at www.nspsurfboards.com.
For business inquiries, reach out to Nuno:
[email protected]
Contact Distribution:
Surfcloud Lda
Parque Empresarial Albiz – AICEP
Rua Carlos Lopes – Casal do Marmelo
Armazém F1
2635-206 Albarraque, Rio de Mouro
Portugal
Tel: +351 210998837
E-mail: [email protected]