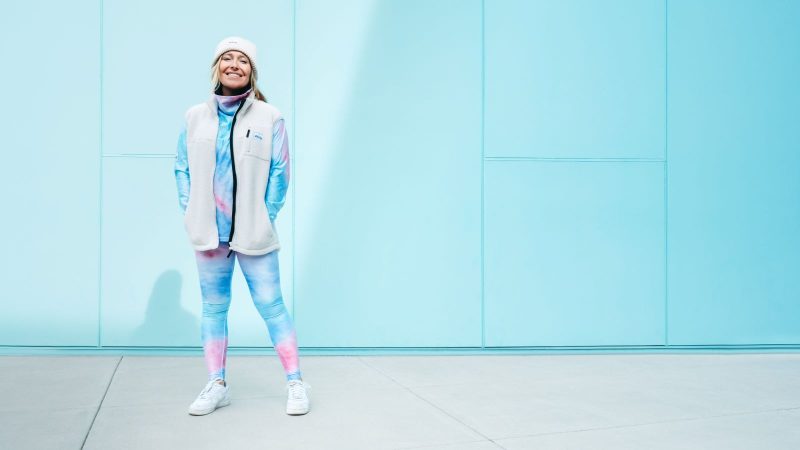 Swedish Brand Eivy Sign Multi-Year Partnership With Snowboarder Jamie Anderson
Recently launched into North American and Canadian markets, Swedish base layer brand EIvy have just signed Jamie Anderson to a multi-year collaborative partnership. 
Press Release:
Swedish base layer brand Eivy (eivy.co), inventors of the multiFUNctional integrated neck warmer base layer have signed a multi-year deal with the already legendary snowboarder Jamie Anderson, multiple X-Games and Olympic gold medalist.
"I created Eivy to challenge and expand the perception of how multiFUNctional Base Layers can be. My vision is less stuff, more adventure through multiFUNctional clothing and Jamie Anderson's lifestyle and adventures on and off the mountain embodies that" says Anna Vister, founder, owner and creative director of Eivy.
Tie dye printed base layers in two different colourways are about to be released as a collab between Eivy and Jamie.
"I'm so grateful to partner with Eivy! This brand is amazing and I love the multiFUNctional and eco friendly purpose of the line. I love to live an adventurous life, and these pieces are perfect for life on the go! This collab I designed together with Eivy is loaded with love. When the power of love overcomes the love of power, the world will know peace."
– Jamie Anderson Olympic & X-Games Champion
Eivy recently teamed up with their Canadian distributor run by Ryan Willisko and Cait Smerechinski to launch in North America, as their trademark recently got approved there.
"To launch in United States with Jamie onboard is a milestone for us as an independent company out of Åre, Sweden. Ryan and Cait does a great job with Nitro there and have already established a solid foundation for Eivy in Canada and we can't wait to work with them for the United States as well" says Martin Vister, CEO of Eivy.
Eivy is distributed in Europe, Japan, Australia, New Zealand and North America and their vision is less stuff, more adventure through MultiFUNctional clothing. They work with GRS® – Global Recycled Standard and Oeko-Tex® fabrics and are rider and family owned, value driven and independent.
Photographer: Kari Rowe