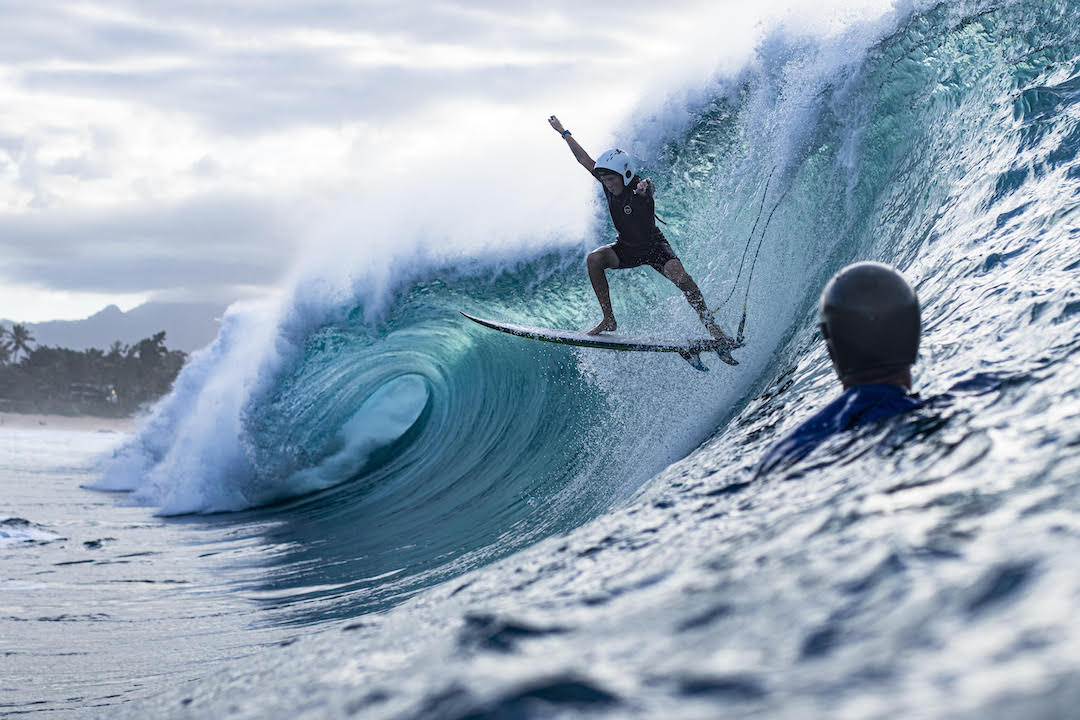 Gath 2023 Water Helmets Preview
Retail Buyers Guide: Water Helmets 2023 Retail Buyer's Guide
Brand: Gath
Interviewee: Federico Infantino, Marketing Manager
What are the main trends in the helmet market for water board sports in SS23?
Increase in new watersports created by new technologies and innovative equipment including battery powered equipment. Some new sports pose a higher risk of injuries because the equipment being used includes sharp edges, for example hydro foil boards have foils necessary for the product performance. It is a smart idea to use protective equipment to reduce injury associated with these high-speed sports.
What is the general consumer's attitude towards wearing water helmets?
In the past many freedom sports have resisted using helmets because the perceived attitude was to look cool and risk injury rather than wear a helmet The general trend is an increase move towards being smart and accepting the use of helmets for water sports.
What were your biggest sellers in SS22 and why?
Gath Gedi for Kite surfing, Windsurfing and other similar high-speed watersports,sea rescue and professional groups. Gath SFC and Gath EVA and Gath Neo helmets for surfing and other recreational watersport activities.
How are you segmenting your SS23 collection and what are the price points?
Gath helmets are a quality product built to last way past standards recommended use by date. Gath helmets come in 5 different models with unique features to suit most watersports and Professional activities requirements. The Gath Gedi offers the highest level of impact resistance in the Gath range and is designed for Kitesurfing, Windsurfing, Wakeboarding, White Water Rafting and similar above the water activities. The Gath Gedi is the choice helmet for many Professional Groups including Sea Rescue, Marine Fire Fighters, Coast Guards and Surf Life Saving and similar groups.
The Original Gath Neo (with neoprene headband) and new Gath EVA (with eva foam headband) remain popular with Surfers and other similar wave sport enthusiasts because of its super snug fit and minimal drag in the surf.
The Gath SFC is the lightest helmet in the Gath helmet watersports range and comes with detachable ear pockets, when removed convert the helmet into a minimalistic surf cap suitable for summer conditions and young surfers.
Where do you expect the biggest growth in helmets for SS23?
The Hydrofoil sports are definitely the future of water sports, safety comes first therefore the helmet's demand grows daily. Considering the new water sports disciplines in the upcoming Olympic games such as Windsurfing on a Foil and Surfing we are expecting a big step on the helmet's market.
What shapes / construction designs are you offering in your SS23 collection?
All the Gath helmets models are uniquely designed to provide a close-fitting non-bulky water sports helmet. Gath Watersports Helmets are constructed with a 2mm plastic protective outer layer of defense combined with a closed cell non-water absorbing resilient foam liner to provide a lightweight multi-impact helmet suitable for water sports.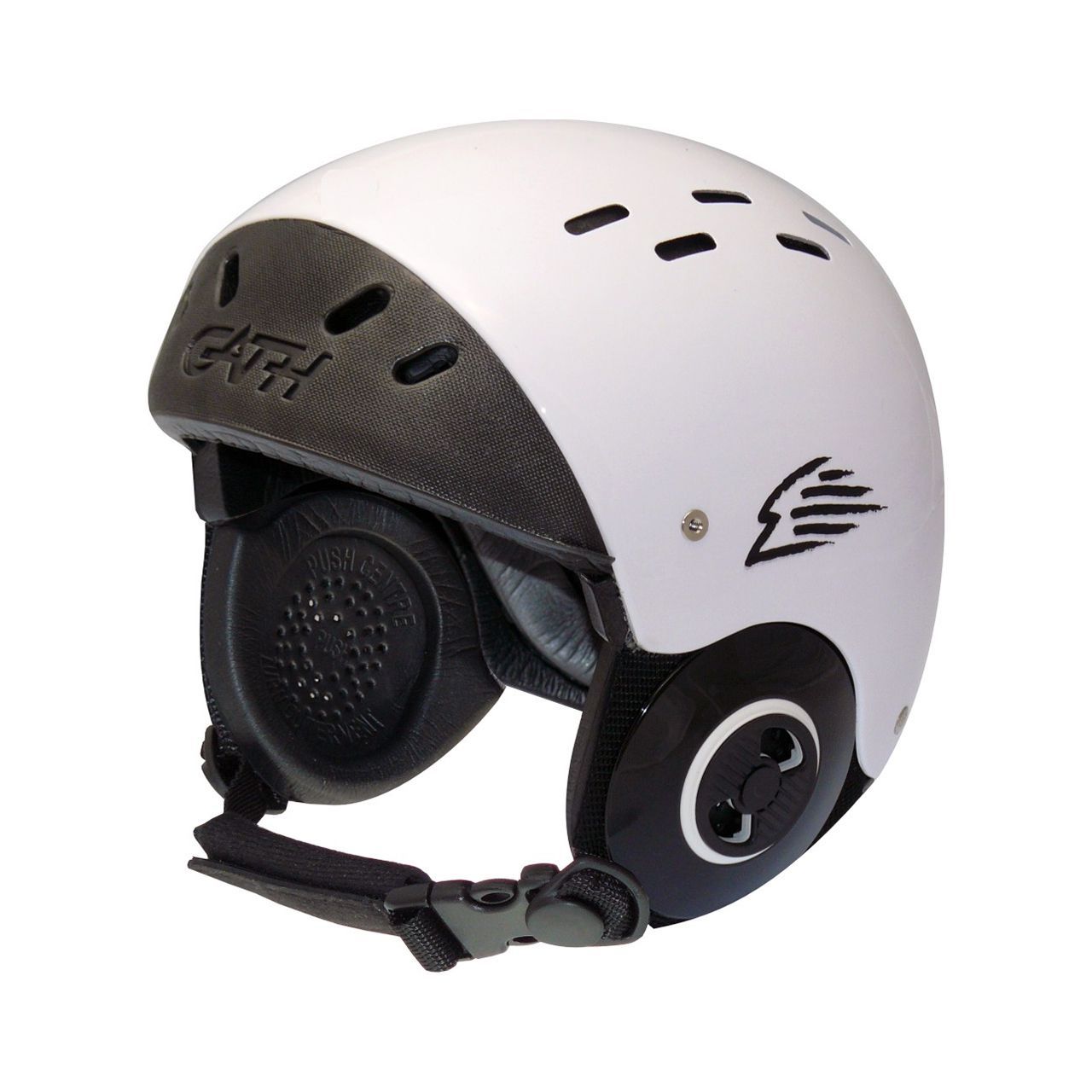 What materials are you using in your SS23 collection?
Gath helmets are made with quality high impact resistant, uv stable plastic shell, non water absorbing resilient foam liner and non-corrosive attachments suitable for saltwater use.
What colours / prints are you offering in your SS23 collection? Any standout collaborations?
Gath helmets come in a range of colors including Matt Black / White Gloss / Carbon Fiber Gloss. Safety Matt Yellow / Gloss Red / Gloss Orange / Gloss Luminous Yellow.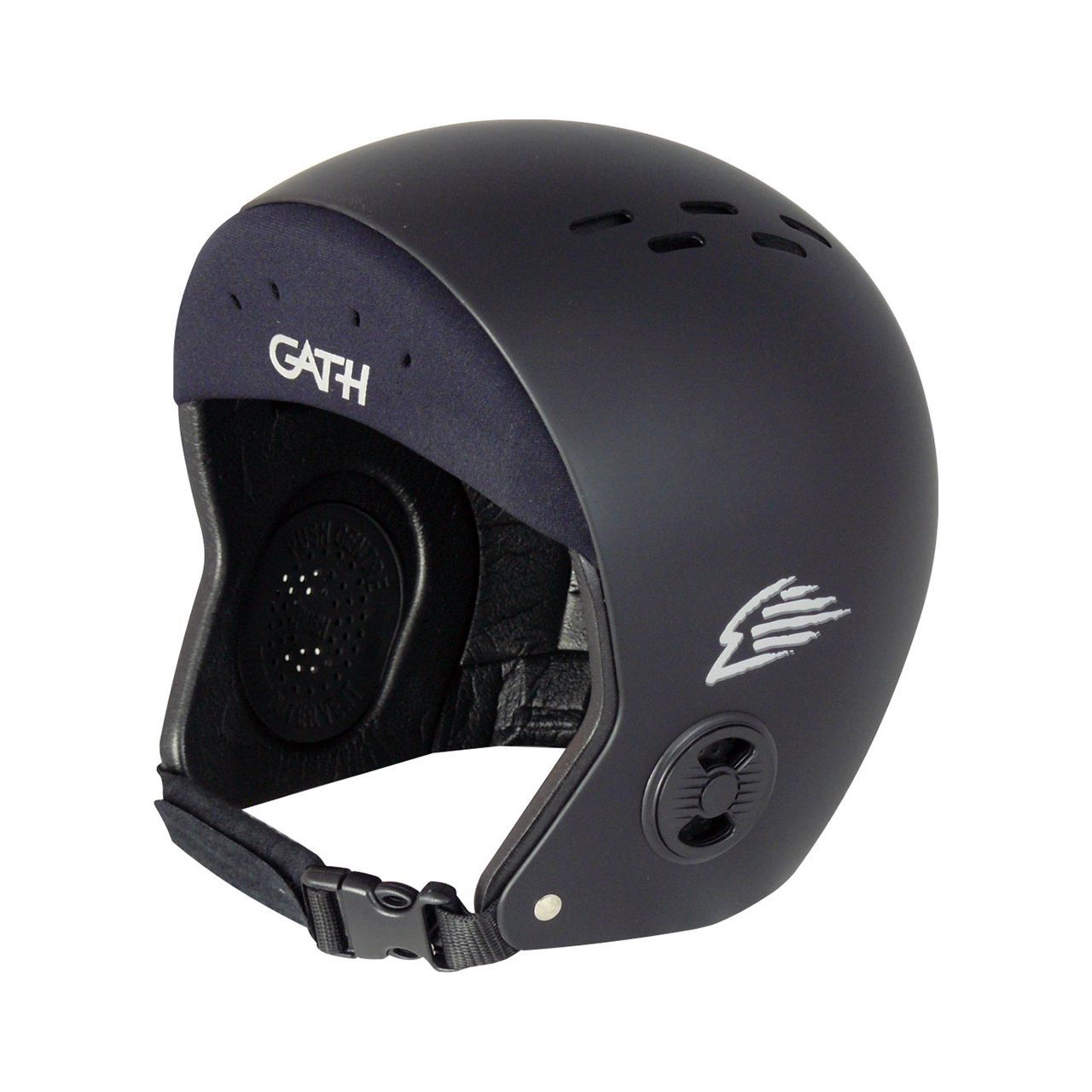 Are you offering any accessories to your helmets?
Yes, Gath Helmets accessory range includes Peaks – Visors – Go Pro Camera Mountings – removable Ear Pockets.
Are your helmets targeted to specific customers / rider types?
Yes, Gath helmets are specifically designed for the waves… Gath's main targets are Hard Core Surfers and young new comers in all surfing sports. The original Gath helmet was designed and developed by Ric Gath a Western Australian State Champion Surfer . Many years of suffering from ear problems caused by overexposure to harsh elements associated with surfing was the driving force behind developing a product to help overcome the health side effects associated with long term over exposure to the Harsh elements, cold and hot wind, damaging UV sunlight and high water pressure.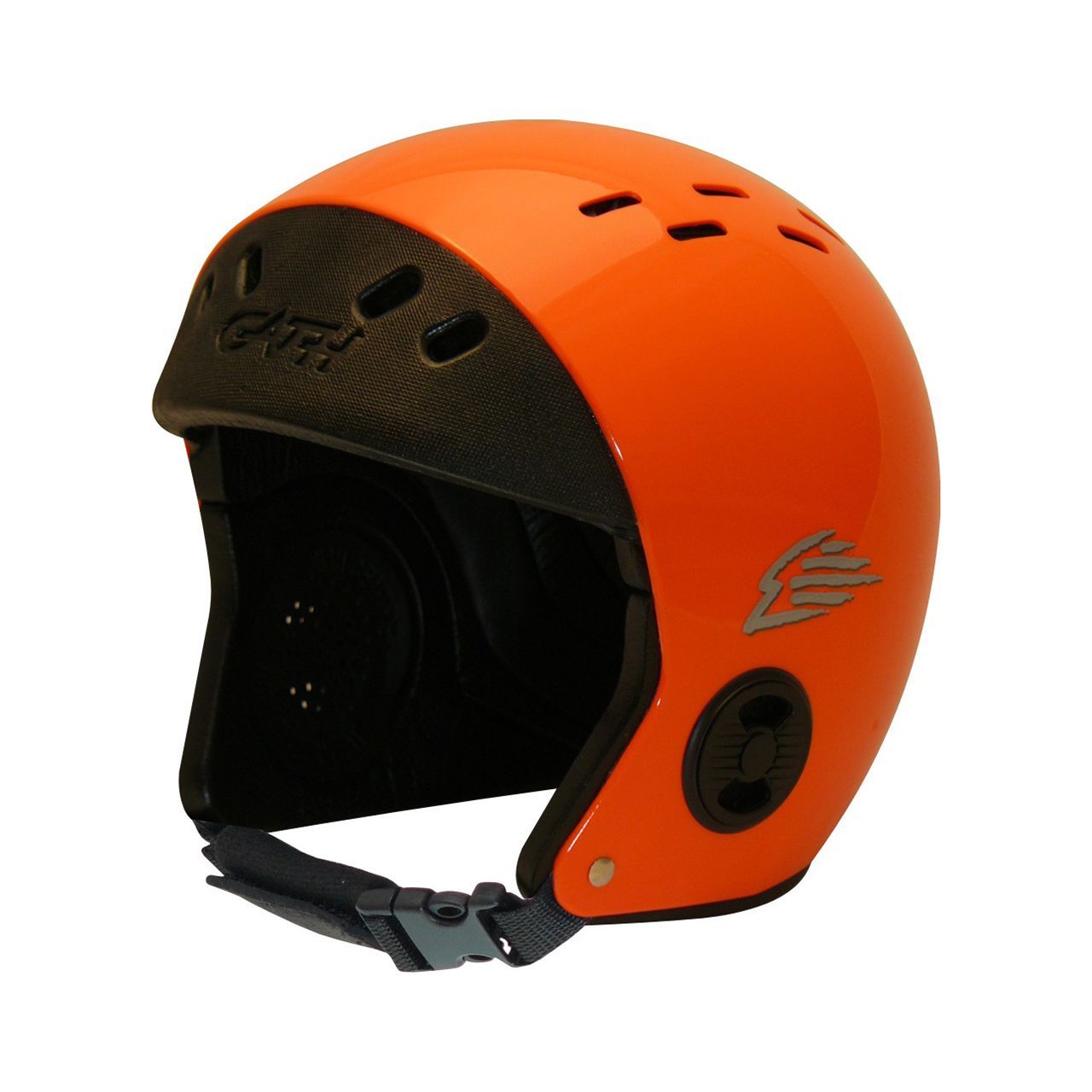 The original Gath Surf helmet with neoprene headband (Gath Neo), the Worlds first Surf Helmet launched Nov 1989 and was uniquely designed to meet surfers needs to perform in large waves. Since then Gath has developed a range of helmets that are snug fitting, lightweight and low drag to suit recreational and professional requirements in most waters around the globe.
Are you implementing any sustainable practices in your production or shipping processes?
We are working on it.
How are you supporting retailers to sell your water helmets? (POS material or any other kind of support)?
Our Marketing strategy is working such a big family from the main factory in Western Australia and our amazing distributors around the globe to the final customer.
We are also giving the priority to our country's distributors instead of our online store during the period of low stock caused by the Covid-19, we love working with people and we want them to try and fit the helmet to choose the right model.
Is your production impacted by scarcity of raw materials, supply issues or costs increase? If so, what solutions have you put in place?COVID…?
As said before, like all the other worldwide brands and companies, our production site was definitely impacted by the scarcity of materials and the cost increase. Our Team managed the situation in the best way possible and guaranteed a minimum of stock around the globe. We are working on making the whole process easier.
Please talk us through your 2-3 keys models/hero products for SS23.
Original Gath surf helmet- Gath Neo has a totally unique design which combines an open face shell with a neoprene headband to create a helmet that fits super snug like a neoprene hood and provides totally peripheral vision.
Gath SFC innovative design combines a minimalistic shell with detachable ear pockets to provide a super lightweight snug surf cap.
Gath Gedi is a more traditional shape helmet designed to suit water sports and professional activities that require a high level of multi impact protection.