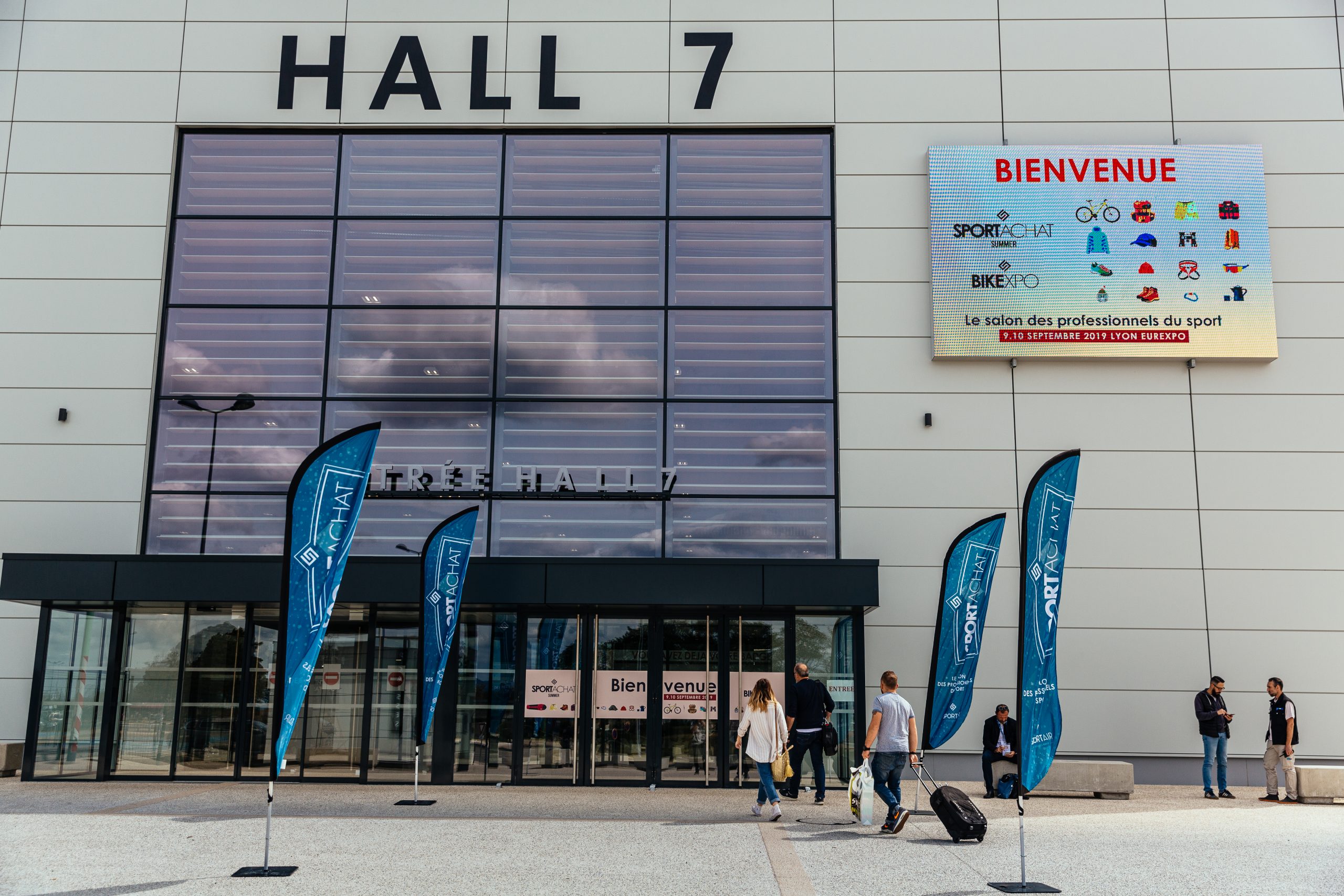 Preview: Sport Achat, Lyons, France, January 30 – February 1
After an Autumn show, Sport Achat will be returning to Hall 2 of Eurexpo in Lyon. With over 20,000 m2 of exhibition space and more than 500 brands and over 2,500 visitors already registered, the organisers are expecting a total of 3,600 business visitors to attend over the 3 days.
The biggest change is that the show has been brought forward to the end of January from its traditional date in late March. The has taken place to ensure the show remains relevant when pre-book deadlines are moving ever earlier. This is a trend amongst the trade shows with ISPO having just taken place in late November and Outdoor Retailer planning a similar move for next year. With its new dates Sport Achat will still be the final opportunity to see 23/24 products as all the other on snow demos and trade shows will have taken place. The earlier dates are expected to attract more exhibitors and visitors. Mathieu Kurtz of Sportair comments: "Retailers come to the show to meet clothing, ski, snowboard and outdoor suppliers. These face-to-face meetings are the strength of the show. We have increased the number of textile brands this year and still have the most important ski, goggle and glove brands and we are now struggling to find space for the lasts demands of exhibitors."
This year's event will mark the 20th anniversary of the show, which is a mainstay in the European trade show calendar. It's an essential show for media, manufacturers, distributors, agents, retailers, online retail sites, leasing specialists, buying groups, specialised chains and procurement centres and the last opportunity to place those prebook orders for 23/24 products.
The Fresh Zone near the hall entrance is dedicated to start-ups and will feature companies that are less than 5 years old, giving the opportunity for these new players to present their products cheaply and get themselves known.
The show is open from 9am to 7pm Monday 30 of January to Wednesday 1st February 2023. A conference program is being finalized and will include topics on the second hand business and how retailers can work and make money in this evolving market place. The event organsiers will host a party to celebrate the show's 20th anniversary on Monday evening and many booth parties are planned for the Tuesday evening.  Airports in the region include Geneva, Grenoble and Lyon Saint-Exupéry. Lyon is also well connected by motorway and TGV from both Paris and Marseilles.
So, jump on a plane or get in the car and come and see what's new for next year. Get involved and feel that collective snowboard spirit at Europe's last major winter show of the season.