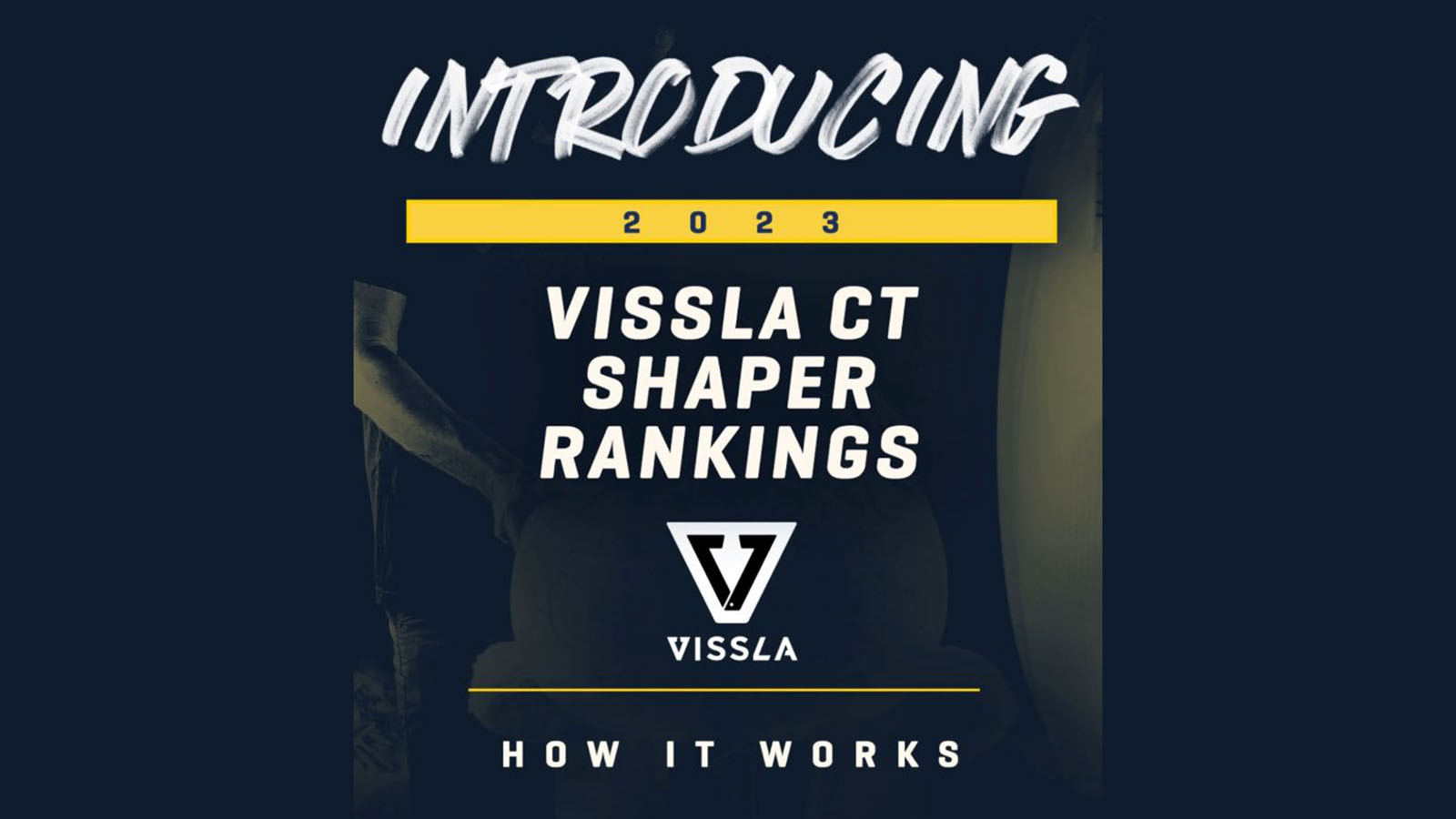 New Leaderboard, 2023 Vissla Championship Tour Shaper Rankings, Launches In Partnership With WSL
Press Release:
2023 Vissla CT Shaper Rankings in partnership with the WSL for the 2023 Season Announced
Part of the beauty and nuance of surfing comes in the moments where all the elements align to create a memorable wave or an epic moment in surf history. Behind each of these great moments is usually a skilled board builder who's spent years creating, tinkering with, and innovating surfboard design to maximize the surfing experience and push performance forward. As a celebration of our DNA and the surfboard builders pushing performance year after year, Vissla is stoked to partner with the WSL to present the 2023 Vissla Championship Tour Shaper Rankings.
The Vissla CT Shaper Rankings is a new leaderboard that tracks the performance of the best surfers in the world via a combined men's and women's rankings counting Quarterfinal-or-better finishes at each of the ten CT stops this season. The best high-performance shaper will be determined by the end of the 10-stop CT, ahead of the Rip Curl WSL Finals. There are 18 shapers who provide surfboards for all the CT competitors. The goal of the Vissla CT Shaper Rankings is to spotlight which equipment consistently performs for the top CT surfers, throughout the season. The rankings will also provide a behind-the scenes look at shapers' backgrounds , techniques, and ideas.
"Surfboard Craftsmanship has always been part of the Vissla brand DNA… Surfboards are the cornerstone of the surf industry and together with the WSL, we're pleased to create a platform which will highlight the exceptional craftsmanship that board builders provide for the advancement of surfing excellence." – Paul Naudé, Vissla Founder/CEO.
To learn more about the CT Shaper Rankings, head to worldsurfleague.com