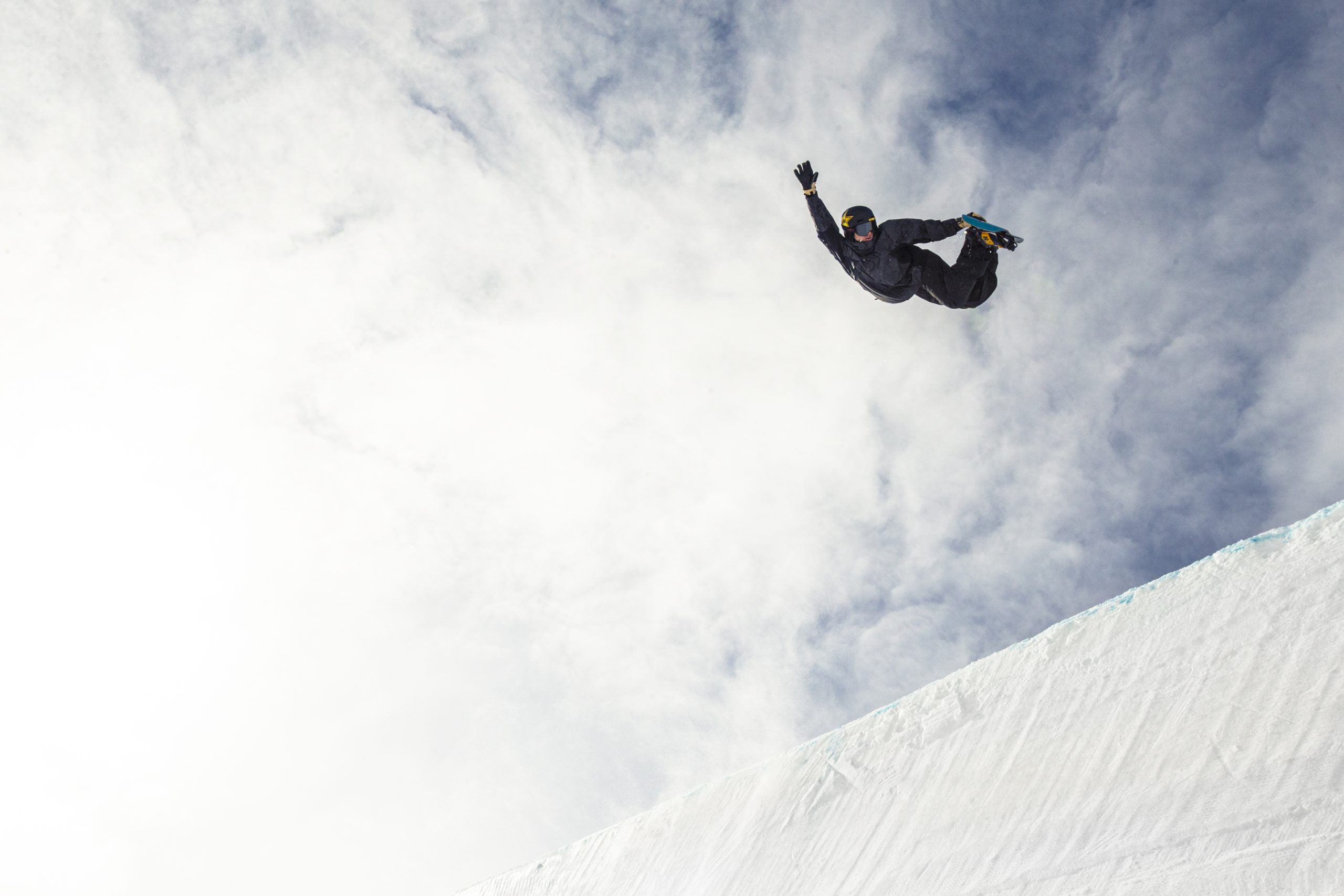 Giro 2023/2024 Snow Helmets Preview
Retail Buyers Guide: Snow Helmets 2023/24 Retail Buyer's Guide
Brand: Giro
Interviewee: DARIUS HERISTCHIAN – SR SALES MANAGER GIRO SNOW
What are the key trends in the snowboarding helmet market?
We Feel that MIPS – Multi Directional impact protection System is now broadly adopted in the largest majority of the Markets. In terms of shap trends, we see Minimalism in design being a request even for demand on model that have feature above the Classic Skate style helmet. The demand for narrow profile is also a trend that is generalized now. We also see a return to the Brim.
Are your products targeted to specific customers / rider types?
Of course, as a Product cetered Brand, we offer a very large line and offer Helmets for all kinds of terrain or style of Ridding. We do have Backsountry, Freeride and Freestyle specific models and these models features that serve these users their styles and needs to answer to what one look for during extensive use of long days on the Mountain, in the park or on the slopes teaching the new generation.
What were your biggest sellers in 2022/23 and why?
The TOR and Female version Tenaya worked extremely well for their first year as they came in with a new style to the line, a small Brim on an Hybrid construction with inmold temples to optimize on weight and confort and and PC upper for sturdiness and durability that allowed us to be creative with he esthetic and have  acery recognizable design. The Jackson, is still a great selling piece, it is stylish, compact, light and fits like no other.
Do you have any innovations in terms of design or materials for 2023/24? 
Yes we are very proud of or new OWEN SPHERICAL. A new Backcountry/Freestyle Helmet designed for the most demanding in terms of features and benefits but who also look for minimalism in the design. With our new system of venting and our proprietary adaptation of MIPS, the Spherical MIPS, we have been able to provide all the best features, in very light, minimalistic style helmet that also feature a  hidden venting system for the Shredder who also need to spend some day at lower speed but doesn't want to have a ventilation buton on top of his helmet.
What colours and designs are you featuring in your 2023/24 collection? Any standout collaborations?
Our amazing Collab with Fender Guitar will only live on the Goggles of the line, but on helmets we are proud to keep on the Collab with POW and started a ndew one with SAVE a BRAIN foundation! In Terms of Colors we carried some of the trail green and Harbour Blue colors but also made beautiful anodized version of the Blue on Kids and women colorways of the Line.
Are you implementing sustainability in your products and production processes?
Keep in Mind that Helmets are body protections are subject to norms and certification. sustainability can not be take lightly when one manufactures and market protection. This transition will happen when our sourcing partners and engineer will be confident that realiable solutions are there that can meet our elevated standards. Regarding the rest, yes Processes are scrutinized and at a group level a taskforce has been put in place to redefine, monitor and improve on identified factors that can be improved. At all level, from packaging, supply up to transport to the office, steps are under scrutiny to identify steps that can be taken and its very satisfiing to feel this energy towards such goal we care for in the Giro team.
What are your marketing stories for 2023/24?
One of our Biggest story is Spherical MIPS, this is our evolution of the technology in partnership with MIPS that allow us to integrate this additional protection technology and adapt it to our subbtle and modern Helmet designs. At a Brand Level our Story is "Live for This" We are not a fashion Brand we are product Brand with a full focus and dedication on providing the best product to enhance your ridding experience, therefore we take the chance to remind and unite with the customers at the center of our efforts, the customer that lives for this! 
How are you supporting retailers to sell this category?
Anything, anywhere all the time, with display to help merchandise Helmets and goggles, Windows, POS material and videos that can help tell retailers tell our stories.
Please name and describe in about 60 words your 3 key/hero models for 2023/24.
THE TOR™ SPHERICAL HELMET LAYS DOWN THE PERFECT BLEND OF FIT, PROTECTION, TEMPERATURE CONTROL, AND STYLING. FOR THE HIGHEST LEVELS OF PROTECTION, THE TOR FEATURES SPHERICAL TECHNOLOGY™, POWERED BY MIPS®, WHICH REDUCES ROTATIONAL ENERGY DURING CERTAIN IMPACTS THROUGH OUR UNIQUE TWO-PART CONSTRUCTION. AND SINCE MOUNTAIN WEATHER SWINGS BETWEEN SUB-ZERO FEBRUARY DAYS AND BALMY APRIL AFTERNOONS, WE INTEGRATE OUR ADJUSTABLE THERMOSTAT CONTROL TO GIVE YOU THE POWER TO REGULATE YOUR TEMP. ARMED WITH CONFORM FIT, A FIDLOCK MAGNETIC BUCKLE AND BREATHABLE GRID FLEECE liner, THE TOR LETS YOU QUICKLY DIAL IN YOUR FIT AND COMFORT.
WE'VE DESIGNED AND SHAPED THE OWEN with MINIMALIST STYLING WITH NODS TO OUR LEDGE HELMET IS MARRIED TO PREMIUM INNOVATIONS LIKE OUR SPHERICAL TECHNOLOGY™, POWERED BY MIPS® BRAIN PROTECTION SYSTEM TO CREATE A HELMET THAT IS EQUALLY COMFORTABLE DROPPING INTO A BIG MOUNTAIN LINES OR RUNNING TREES-TO-GROOMERS-TO-PARK LAPS WITH FRIENDS.  WITH OUR RIDERS LOOKING FOR CLEAN STYLING, WE'VE DEVELOPED OUR NEW THERMOSTAT STEALTH ADJUSTABLE VENTING SYSTEM THAT STILL LETS YOU CONTROL AIR FLOW, BUT PUTS THE CONTROL INSIDE TO KEEP THE AESTHETICS INTACT. ARMED WITH OUR IN FORM 2 FIT SYSTEM, THE OWEN LETS RIDERS QUICKLY ADJUST THE SIZING and the vertical tuning OF THE HELMET, DETAILS LIKE A FIDLOCK® MAGNETIC BUCKLE AND BREATHABLE IONIC+® FLEECE FINISH OFF THE OWEN FOR A FULL DAY OF COMFORT ROLLING THROUGH THE MOUNTAINS. FREERIDE TECHNOLOGY WITH A PARK ATTITUDE, THE OWEN IS TEAM DRIVEN AND LOCALS APPROVED.
DESIGNED FOR ALL-MOUNTAIN PURSUITS, THE NEW TENET™ FEATURES OUR HYBRID CONSTRUCTION TO DELIVER THE LIGHTNESS OF THE IN-MOLDED LOWER AND THE DURABILITY OF THE HARD-SHELL UPPER. THE RESULT IS COMFORT AND MOBILITY FOR MULTIPLE LONG SEASONS ON THE HILL. THE TENET IS POWERED BY MIPS® BRAIN PROTECTION SYSTEM, WHICH REDUCES ROTATIONAL ENERGY DURING CERTAIN IMPACTS THROUGH OUR UNIQUE TWO-PART CONSTRUCTION. FOR ADAPTING TO CHANGES IN THE WEATHER, WE INTEGRATE OUR ADJUSTABLE THERMOSTAT CONTROL TO GIVE YOU THE POWER TO REGULATE YOUR TEMP. ARMED WITH IN FORM 2 FIT SYSTEM AND OUR BREATHABLE IONIC+® FLEECE, THE TENET LETS YOU QUICKLY DIAL IN YOUR FIT AND COMFORT.