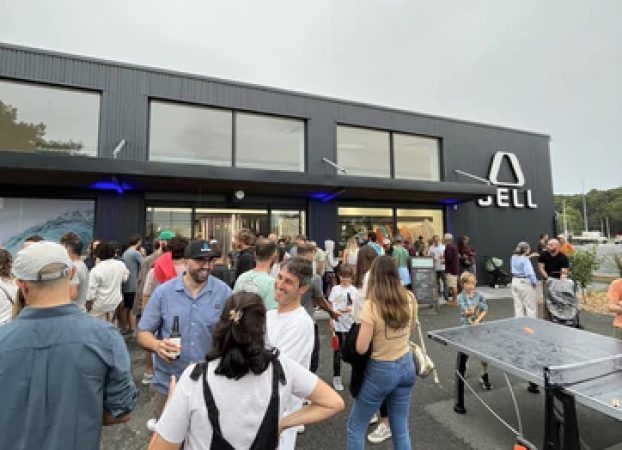 BELL brand launch and Store opening
The team from Euroglass, a market leader in crafting surfboards and surf accessories in Europe and Australia have launched a new brand BELL, with celebrated with the  opening of the Bell Store, a 400m2 space at 80 Chem. du Brana in Bénesse-Maremne.
Far more than your usual store, it's an innovative community space for daily lunch breaks, educational workshops, as well as showcasing top-tier products. The store will feature Europe's widest range of surfboards, including key models from world leading brands. Onsite  get ready for a host of exciting events, immersive workshops, and a cozy coffee shop by @sunsetbowlshossegor and @sunday_collab. The shop is open every day from 9am to 7pm.
At the same time they have announced a brand new factory is in the works, complete with a captivating view of the shaping room through the shop,
BELL will inspire surfers and water sports enthusiasts with a range of premium products designed to help them make their next move. BELL's vision extends beyond coasts, empowering new adventures with a progression-first mindset. Stephen Bell aka Belly founded the iconic Euroglass factory in Hossegor in 1990. In the decades that followed, Euroglass made tens of thousands of surfboards for surfers globally, ranging from world champions, absolute beginners, and everyone in between.
Belly's legacy extends well beyond hardware, as he also played a crucial role in development and guidance of brands like Quiksilver, Insight, and Channel Islands.
The launch of BELL will see Belly and his team elevate the customer experience by combining design, manufacturing & distribution all based within a world-class retail space at the the BELL STORE.  BELL is committed to enduring & sustainable products, looking to disrupt the cycle of replacing disposable gear each season.
Big things are on the way…Follow @bell_surfing on Instagram to join us on the BELL journey