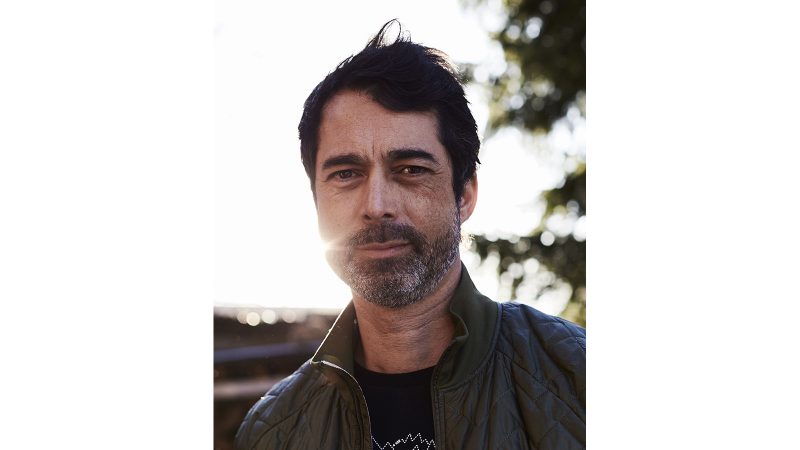 Big Wig: Eric Bascle, Db CEO
Db initially made a name for itself in the action sports luggage world when it launched in 2011 with innovative designs, allowing for easy of use and storage for those who carry a large board on the regular. Now in 2023 they've been through a re-brand and have continued their reputation as market leaders in design and function. We sat down with new CEO Eric Bascle to talk about their approach to brand, marketing and sales. Interview by Harry Mitchell Thompson, SOURCE Editor.
Please tell us about your background and what lead you to your role at the company.
I have 25 something years experience in the FMCG industry, with half of it spent in the sport/outdoor business. After decades in very large corporations, I turned to more local-rooted ventures. Just before Db, I was with Black Crows – a Chamonix based ski-culture brand that went from local to global fame. I met Db in 2020 when I joined their Board of Directors; however, I already knew of them as both Db and Black Crows had been evolving in the same "ecosystem" for a while and shared a lot of the same ambassadors. Then, at the end of 2021, I was offered the CEO role and took it.
From the outside looking in, DB has had quite a marketing revamp over the past couple of years, can you tell us about this please.
Well, it's not only marketing, the whole company has changed. On the brand side, yes, we've made significant changes and investment so we can grow globally whilst becoming relevant in key locales around the world. There's been a tangible shift of brand name – a big change that's been driven by the people behind the scenes pushing the brand forward. We've also tried to shift from a brand digitally broadcasting from one person's channels to more of a community approach.
The event we just held in Shoreditch, London with Chris Burkard, was the perfect example of the 'new' Db. In partnership with a trusted friend of the brand, Matt Barr from Looking Sideways, we had retailers and media in attendance from snow, travel and outdoors and it felt like a leap in the direction of travel we're taking. On the product side we've gone from starting in snow travel in 2011 to, in 2021, debuting the new standard in surf luggage. Then, in 2022, we launched a new range of award-winning travel luggage; the Ramverk. Behind the scenes we've also ramped up our sales teams with many significant hires to ensure we have the right people who understand the brand we're building. Operationally, we had to get a handle on the distribution. It's one thing to build a cool brand and create desire, it's quite another to fulfill it and handle this side professionally.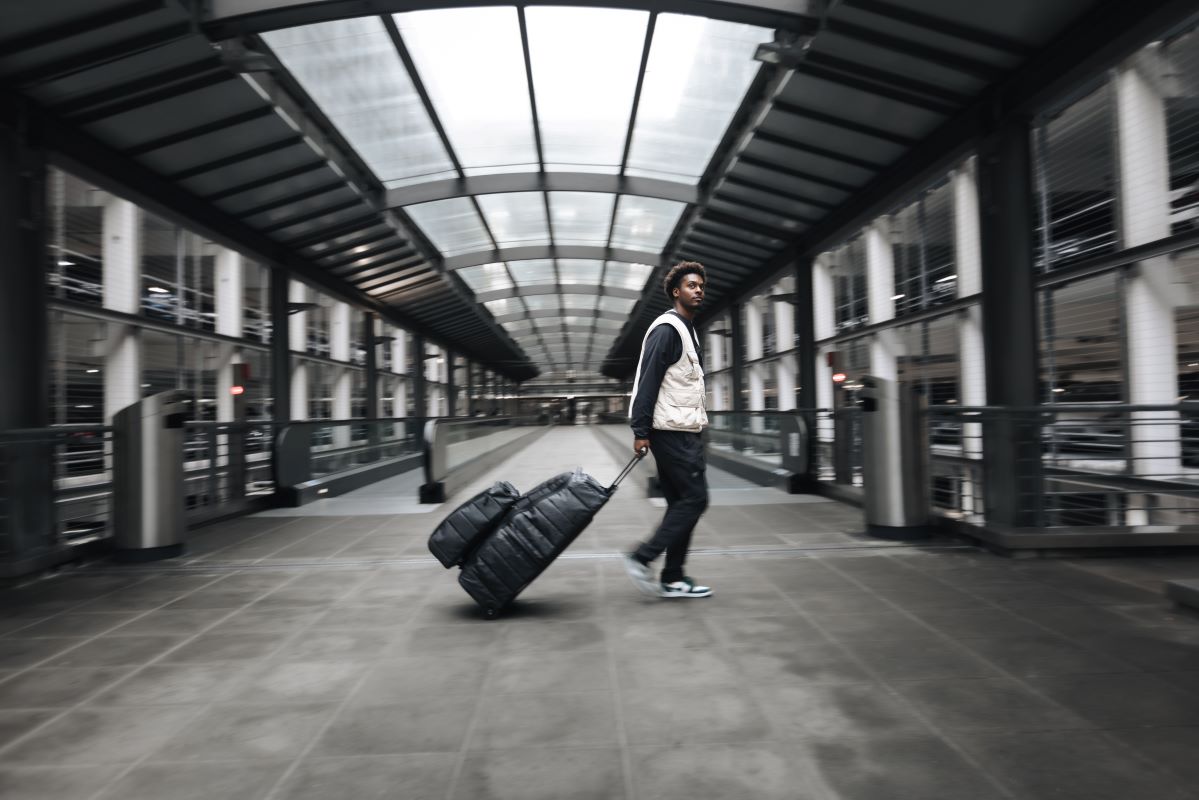 What is the brand's USP?
Db is a Scandinavian outdoor brand enabling meaningful journeys through award-winning design. Ultimately we believe that if people go out into the world they'll come back better people. This encourages empathy, understanding and curiosity and we're here for those journeys. It's more than just a USP, we are talking about strong beliefs and deep values here.
Where is the company headquartered and how are your products distributed around the globe?
We have two main hubs. Oslo is where the Product and Operations teams sit, then Stockholm is where many of the Creative and Commercial teams are based. We do have a fairly fluid working structure though with smaller hubs in Chamonix, Ericeira, Innsbruck & Denver. These are smaller teams but they are essential labs to maintain a deep understanding of what the local communities do and need. Distribution-wise we also have agents in many key European markets and distributors in the US, Japan and China. We pride ourselves on the quality of people we're hiring, the unique workplace we're providing and the trust and empowerment we give all our teams. We have to do it this way as we've gone from around 20 people to over 75 within 3 years!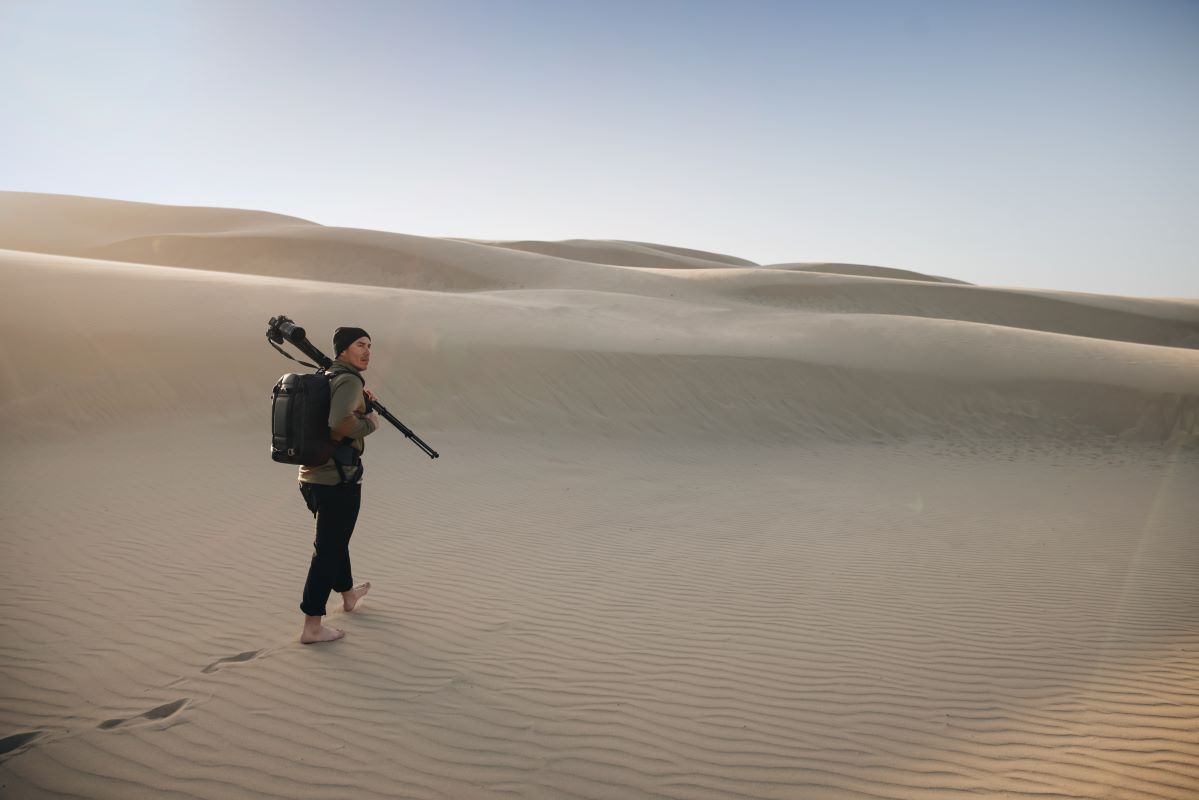 You have a busy product launch schedule ahead, please could we have some details?
Well, first of all we're working around the clock to meet the demand of the Ramverk Pro Luggage line so that's priority number 1, then we will introduce a segmented travel offer including more luggage with a funkier, poppier touch. We will also launch a new Duffel line to help us meet the market where it is, with essential pieces that truly do the job as journey bags, not turning our consumers into brand reps carrying a giant logo on their shoulder. As we look at the sports segments, we just dropped a Mid-Length Surfboard bag after 2 years of having customers ask for one. Looking at our Snow sector this fall we have a couple of new pieces including a Vest we've been working on with Sage Kotsenburg. One community that has long been underserved in terms of travel has been Skate, and so with a couple of key hires in place this summer and fall we will be entering the market.
Quite busy indeed…
Tell us how you are working with wholesale versus your own e-commerce platform to achieve harmony.
I like the way you phrase your question: "finding harmony". This is exactly as we see it here at Db. I have always been suspicious of theories which say that DTC is the future of B2B. I don't see the point in antagonizing complementary channels. Our future is in a good balance. Each brand has their own equilibrium and ours is in some sort of 50/50 combination however, this isn't just to do with an arithmetic average for the number of units sold, it has to do with defining which category, which segment and even which style-colour best fit each channel.
Our teams work out very refined strategies – granular enough to go as far as defining by region or "flagship cities". The application of our broad principles might differ between Oslo, Paris, London and say Denver, but the common thread is that it always starts with a strong wholesale platform. To put it more simply; we love working with wholesale partners. It's the best way to grow, it helps authenticate our brand and has given rise to some of the best two-way relationships so far including events with Saturdays NYC, L'Exception in Paris, Backcountry in the US, and Wasted Talent in France. These are the people helping us build the Db name.
In terms of numbers, until 2020 we were stronger in DTC sales but with the various changes in both customer acquisition and supply chain we see that a good combination is the best way forward. The next step is to ensure synergies across digital sales from wholesale partners.
What are your key marketing stories over the coming months?
From a brand standpoint Pack Heavy, Chase Light season 2 will be what underpins it all. Directed by Sam Moody this season will include a wide cast including Craig Anderson, Hannah Bailey, Kevin Backstrom, Hannah De Silva, Lucas Beaufort and Guillaume Salmon. In terms of products, we will be launching new Luggage, duffels and Surf through summer with Skate and then Snow drops coming in the fall.
What are the biggest lessons you have learnt in business over the past five years?
Well, the past five years have been quite challenging in terms of business convictions. Who could seriously hold that their business paradigm stayed untouched throughout the incredibly challeging times of a global pandemic, supply chain disruption, return of inflation, global warming and populist upsurge on a global scale?
Being with Db – a journey brand – and having been around in the industry for long enough now, this has been quite a humbling moment for me and also an exciting one to have to reinvent our value chain and reaffirm our business values!
As a consequence, business-wise, lesson #1 for me is that this reinvention I am talking about cannot be done without our client communities. Not only as consumers but as a society. No brand can dictate their consumers what to believe or what to do. I am glad that this notion of a larger stakeholder base is starting to take root in an increasing number of corporations, not only trying hard at being better in the world, but being better for the world. Lesson #2 for me is that in this journey of being a better brand, there is no greater asset than our people. To this, I must say I feel blessed to spend my day with our great team: more than 15 nationalities, 70 people both young and older eager to make a difference and build a good brand.