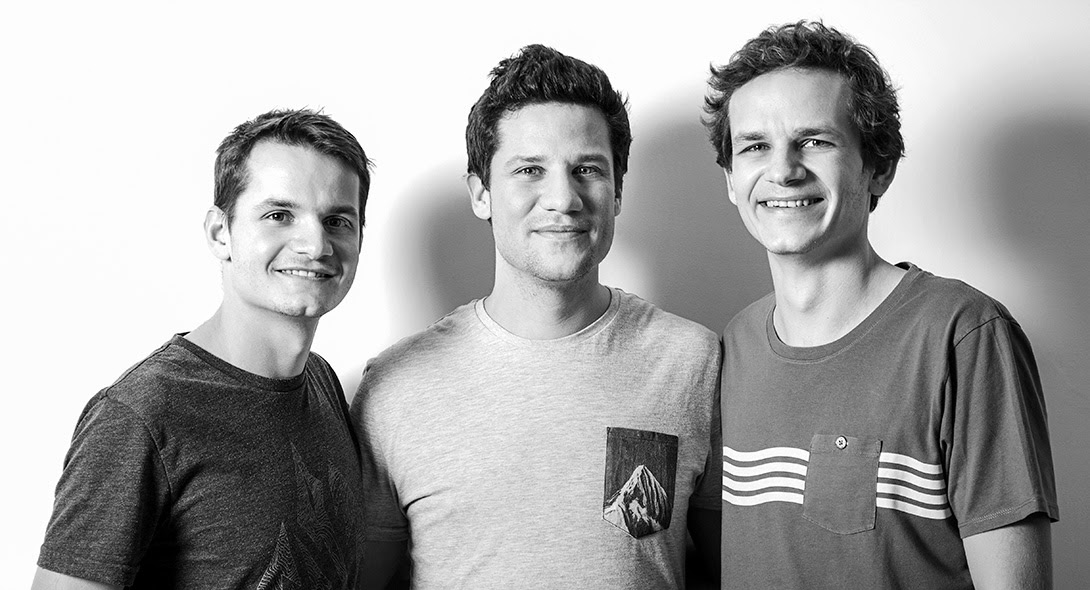 Big Wig Interview: Henry Nidecker Talks Competition, Evolving Retail Landscape & Acquisitions
For our first winter issue of the 18/19 winter season we speak with Henry Nidecker, the man at the helm of snowboarding supergroup, Nidecker. Home to rider operated snowboard brands Bataleon, Flow, Jones, Lobster, Nidecker, NOW, Rome, Switchback and YES., the Nidecker group have grown an incredibly diverse portfolio of some of the world's finest snowboarding companies.
None of this has happened by chance and we speak with Henry, an extremely astute businessman, about the strategy behind their success and he explains his views on the current snowboarding retail landscape and delivers fascinating insight on how his biggest competitors have offered the greatest inspiration. By Harry Mitchell Thompson.
Henry, what are the biggest lessons you've learnt personally in the past 5 years.
I've learned over time that in more dynamic times, you don't actually need to do everything and anything possible to change the circumstances. You just need to do the right things at the right times. And doing the right things is about knowing your values, and knowing what matters most. This, for us, has resulted in focusing our time on snowboarding and concentrating on the right brands. It's also meant stepping away from some brands and other markets such as SUP, whilst always staying focussed on hard goods.
I'm also still learning that we don't need to chase all opportunities. It's pretty hard for me as I know that the only constant in our industry is change, and I love change, and we want to drive change in our business to take advantage of all the big shifts in the snowboarding landscape. The company has also grown a lot, from 15 people when I started to close to 100 today, so it's a bigger boat to move, and even if we are +130 years old, we always want to have a start-up spirit.
What are the biggest lessons the snowboard industry as a whole has learnt in the past 5 years?
I think that over the last seasons the snowboard industry has learnt that great winters in Europe and North America are still possible. The industry also learned that the speciality brands that believe in snowboarding are the ones who grow the most. I think it's a great time to be in the snowboard industry, and more then ever, snowboarding is shaping our culture and continues to evolve quickly.
The main lesson is: Invest in snowboarding and snowboarding will grow. We try to do our part of the job to help snowboarding brands, but it's a collective effort, and I'm amazed to see people starting to build new factories, new brands, etc. There is a lot of energy.
What do you see for the future of snowboard retail?
They key to success is, brands and retailers working together.
If a retailer doesn't offer quality service or a powerful storytelling for our brand, we will be undifferentiated inside. Those shops that lack that great experience, either physically or digitally will fall by the wayside as the consumer migrates to retailers that offer a more complete shopping experience. Traditional brick and mortar retail once served the purpose of providing pretty much all access to the marketplace. But today with digital, that access is a lot simpler. So, the retail experience both online and in store has to evolve to ensure retailers stay competitive.
We believe that the partnership between the shop and the brand doesn't only help the shop, but also the brand. We know that once we have strong visual presence in store, we more than double the revenue of conventional wholesale retail. We know, when we are differentiated, we have a powerful home court advantage.
Could you talk us through any innovative brick and mortar retail partnerships you have and where you see these going in the future? 
There are plenty of examples but TSA in the UK, led by Jeremy Sladen, is definitely a good one. The UK is a long way from the Alps but through a combination of modern technology, training and passion for snowboarding, they deliver a retail experience that really does bring product and snowboarding alive. Combine that with their commitment to on snow demos and customer experiences, such as their Morzine based Shred Week and it's a great example that if you work to bring all the elements of your business together, combining online and traditional retail is still a potent force in the marketplace.
In a digital world, where information is king, how does a snowboard brand/company differentiate itself?
The digital world is one of the greatest opportunities for brands to differentiate themselves and serve our consumers more personally. Brands that listen, connect and serve, will succeed, and that touches what I love most about our brands. Consumers choose to be a part of it. We don't purchase community. We grow our communities organically with those who love our brands, the products we make, the services we create and the experiences we dream up. This helps us to form an emotional connection with customers and that's why they gravitate to us.
However, the digital world is just another way to drive people back to the snow. Because we are not in a video game, the reality is that the true snow experience is still being driven by those shops who advocate snowboarding.
What have been the most notable changes in consumer habits you've noticed in the past 5 years?
I think the most notable change is the knowledge of consumer, they know exactly which brand they would like and know everything about it. They also have infinite choices. Within seconds, they can quickly shop thousands of different snowboards, online or offline. We strongly believe that today's consumer wants to buy the brand that they most identify with. For a mono brand to achieve this across such a broad spectrum of different riding styles and disciplines is really tough to achieve without being schizophrenic.
This is why we have a portfolio of brands, which is broad and deep, allowing us to serve our consumers however they engage in snowboarding in their lives. Today, all our brands are strong and growing. Growth starts with great product and that growth comes from the scale of our powerful portfolio. We deliver in all the key categories and price points through our powerful brands all around the world. That diversity means we have the possibility to reach the biggest opportunities, to reach the right market at the right time. This is Nidecker Group's biggest competitive advantage.
What do you see as the biggest opportunities for the snowboard industry and the biggest threats?
The biggest opportunities have to come from the fact that we've had two great winters and that snowboarding has found a way to promote itself that once again makes it aspirational. We need to remember it's the recreational rider that really drives this market, so it's really important that we present snowboarding in a balanced way. However, we still need to be aware that even off the back of two good winters, global warming is still an issue – this is also why we contribute with Jones and with the Nidecker brand to 1% for the Planet. I'm very confident that as an industry we will be able to grow snowboarding.
Which industries away from action sports do you see parallels with the snowboard industry, and how do you plan to emulate and work off such inspiration?
It's difficult to actually pinpoint a specific industry to draw parallels with. What I see is more of a movement that is gaining pace across all sectors. From food, drink, watches in fact in almost every sector, there's definitely a trend toward the more artisan brands and focus on services. People are beginning to understand that if you want the best flavours, the best sound, the best performance etc, the brands and companies that specialise are the ones that are going to deliver that. That's similar to the way we've structured our brand portfolio. By working with the best designers and riders within each of the separate elements of the sport, we believe that we can deliver the best equipment for whatever and wherever you ride and provide the best services to support our customers.
Who in the industry has most inspired you and why?
My father and my brothers Cédric and Xavier Nidecker are the ones who have inspired me the most and are the main reason why I'm in this industry. David Fernandez (COO) and Thierry Kunz (CMO), who run the company with us are also extremely inspirational. The energy of my competitors inspires me a lot, for example the investment into snowboarding with the Capita/Union factories and Lib-Tech's to be commitment to US production and Burton for the work they do to promote snowboarding. And in our group, I would say Jeremy Jones for his commitments to sustainability, Romain De Marchi, DCP and JP Solberg (YES.) for their love of snowboarding and dedication, JF Pelchat (NOW) for all his ideas and positive attitude, Dennis (Dusseldorp) & Danny (Kiebert) for building a great snowboarding platform (Low Pressure Studios; Bataleon, Lobster, Switchback) and all the Rome team for their passion towards snowboarding and their support during the transition.
Where do you see snowboarding's place in the sports landscape in 2025?
I think and hope it'll still be these rider driven brands that are still leading the way. We don't have a business plan or projection for the future, we work each day to do our best to have the best impact in snowboarding and we will continue to do so and see where it will guide us. You can count on us to work hard and we'll still be there delivering great product, great stories and great experiences in 2025.
Finally, please could you explain the newly formed relationship between Nidecker, Rome and Low Pressure Studios.
We are super happy to partner with LPS, as we really like their team and the brands they manage (Bataleon, Lobster & Swiychback) and we saw a great opportunity to integrate Rome as well. We believe these brand identities are well aligned with our current brands (Nidecker, Flow, Yes., Now, Jones) and these are the brand we want to support. We see the relationship between Nidecker Group & LPS  as brothers who will always try to be faster, smarter and stronger than each other. But when one is in trouble, they each always help and look after one and other. So Nidecker Group & LPS will keep being competitors and feed of each other but we will not intentionally harm each other and will instead look out for each other and share investments.