Big Wig Interview: SUPRA's EMEA Brand Director, Sascha Weil
Sascha Weil serves as SUPRA's EMEA Brand Director and since joining the company in 2017 he's taken some key decisions including cleaning up distribution and limited marketing budgets and tackled them head on with a refreshing approach. Sascha started out in the action sports biz working for O'Neill in 2002 and after 12 years with the company Sascha decided to leave the company for a stint away from boardsports, but when SUPRA came calling, he couldn't resist. Interview by Harry Mitchell Thompson.
Sascha, could you tell us about your history in action sports. You served as EMEA marketing manager at O'Neill for over a decade?
Like many kids growing up in Holland in the 80s, I was hooked on windsurfing. World Cups in Scheveningen drew a crowd of 200,000 people easily back then and I spent every free minute on the water. After high school, I went to Hawaii for a year and also took up surfing. That was 1991. Coming back to Europe a year later, the water was too cold during wintertime so we drove to the Alps to go snowboarding in order to get our fix. After university and some other adventures, I landed a job with O'Neill in 2002 – I was so stoked! I couldn't believe that I got paid for doing what I loved, being involved in all three sports, around the globe, doing international marketing, which I had studied. Really, how many jobs like these are there? So I felt very fortunate and logged many hours that didn't feel like work at all. Unfortunately, like many surf brands, O'Neill suffered from other trends and internal struggles. After almost 12 years, it was time for me to leave. I focused on my family and my personal development, gaining more experience in sales and business leadership. Last year, I returned to the action sports business as Brand Director for SUPRA. It felt like coming home.
What were the most valuable lessons you learnt in your time away from action sports?
That it's all about the money! Being in marketing at O'Neill, it was all about brand image, brand building and to a lesser extent, commercial sense. Cost savings, yes, but how much does this marketing investment truly add to the bottom line, hardly. At Buddha to Buddha, but also here at SUPRA, making money is what counts. Not only for the company, but also for our partner retailers. Without cash in the drawer, everything becomes pretty difficult. Our marketing budgets are pretty limited, so with every dollar spent, I make a very professional consideration: how does this support sell-through? Even if it's about image, it should serve more than just that: how does this positively affect SUPRA as a whole, and what are we building towards to? Also on the cost side, I can be picky, and I challenge my teams constantly to think as if they were entrepreneurs themselves – would you spend this if it was your own money?
What did you do between your time O'Neill and SUPRA?
At O'Neill, my main responsibilities were brand, retail and online marketing. I did this for so many years, that I felt that I had to supplement my knowledge and experience with sales and general business leadership. I seized the opportunity at Buddha to Buddha, an Amsterdam-based lifestyle brand, where I became General Manager. International expansion, key account sales, supply chain management and leading the company to sustainable growth was what I did for the next four years, but I missed the boardsports industry. When SUPRA crossed my path, I didn't have to think twice.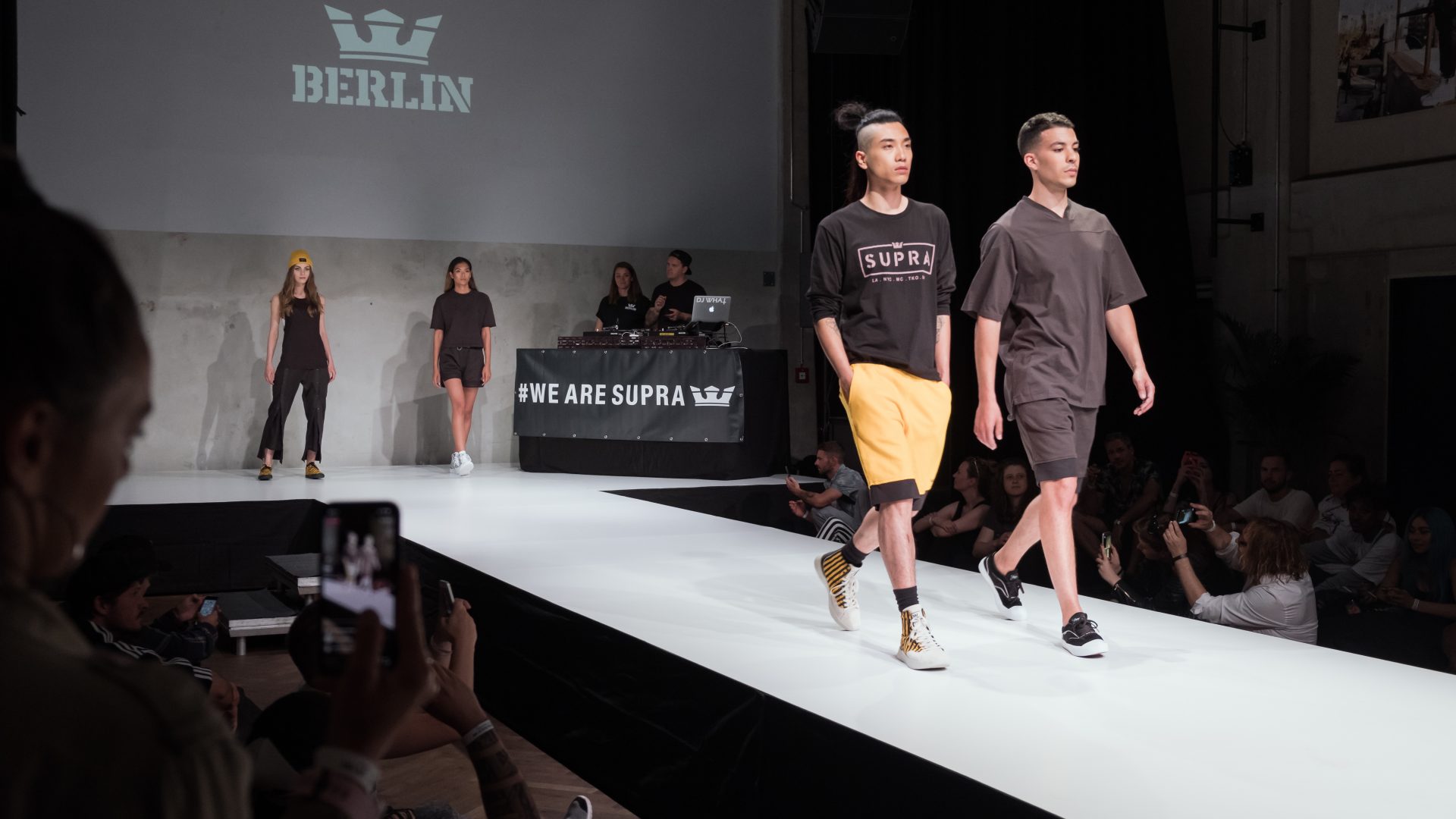 What have been the highlights of the past 12 months for SUPRA and where are you placing marketing focus over the coming year?
SUPRA is on the rebound and it is great to be part of it. The brand was just sitting there for a couple of years, but with renewed energy, some very good and professional additions to the team and focus on product, brand and retail partnerships, the future looks very promising. Everyone in the team feels it. We started to clean up the market place and act as a partner for our retailers. Retailers are suffering tremendously these days, with the big brands squeezing them or abandoning them, and smaller brands not being able to help much. It is pretty tough out there, so we thought, "let's team up with the guys who kept believing in us, are fair to us and know the consumer like no other." Of course this cleaning up is quite an effort and has financial impact, but everything you give love and attention to, grows. And we're in it for growth!
In terms of marketing, we have to make choices. The cleaning up costs a substantial part of the budget. Also, we know we cannot compete with the big brands at the moment. So our marketing focus is on credibility in the core skate market and by reaching the young, urban, trend-forward kids. Focus is also the mantra here – we cannot afford to waste only one dollar, so every dime spent, we think very well before doing so.
Please could you give us some strategic examples of what you mean by 'cleaning things up' in distribution.
Over the last couple of years, selling-in was what SUPRA did pre-dominantly without taking care of sell-through. The result was high stock positions at retailers and sell-through performance that was tapping from successes in the past. We discussed this with many of our accounts, took back stock, participated in marketing campaigns and made sell-in offers that made more sense. It was a hard pill to swallow, but absolutely needed, in order to come to a fresh start. Communication is always key in these situations.
How does SUPRA differentiate its marketing and product offering between lifestyle channels and performance skate?
Segmentation is one of the most important things while doing business in action sports. Not only to have a clear offering for a clear consumer group, but also to protect the retailer and the brand. SUPRA segments according to clear guidelines and the collection serves four different consumers and channels. We identify five different tiers, of which the core skate segment is of course the most important for us. But even within core skate, we segment, with Crown Coalition retailers at the absolute pinnacle of the pyramid.
'Lifestyle' is a very broad definition and can go from tier 0 to tier 5. We know our place in the market and know what stores could and should be interested in certain parts of the collection. Our Estate Collection is edgy, trendy, qualitative and has this eyebrow-raising "keep SUPRA weird" signature. These are the eye catchers and something you see in tier 0 sneaker stores, in magazines and on the feet of the most exclusive influencers. They are very cool, do their job for the brand and keep the buzz going. But our mainstream lifestyle collection is probably even more important, because it is this fine line between commerciality, accessibility and yet our SUPRA signature. We want to stick out in a positive sense in everything we do.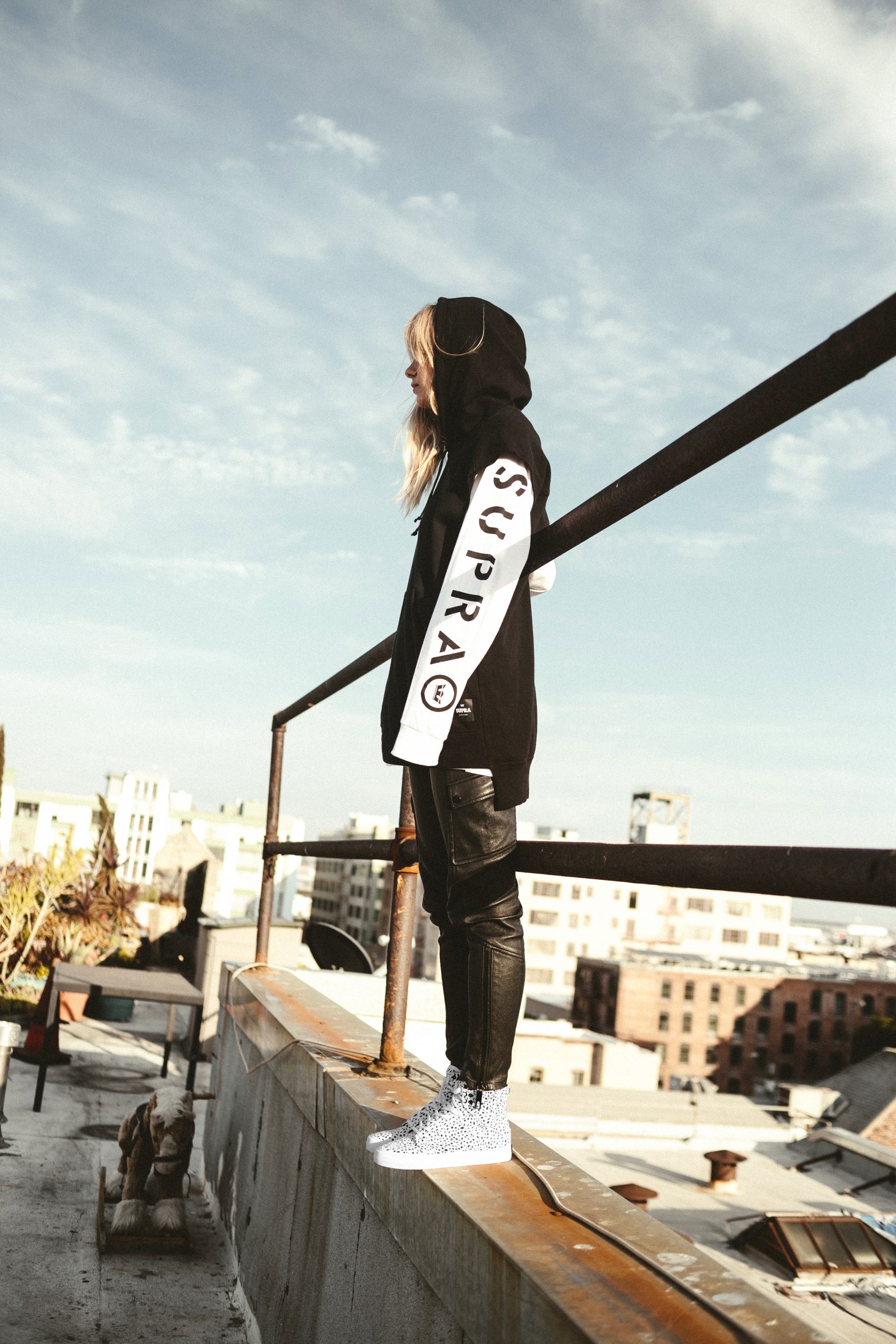 Please could you name the five tiers of segmentation and who the target demographic is for each tier.
Tier 0 is for the Innovators, the premier sneaker accounts, very good for a brand's image. Tier 1 are the Core Skate accounts, the ones who carry hard goods and are super credible in the skate market. Tier 2 are Specialty and Independent accounts where the consumer goes to buy the right brands for the right occasion of the moment. Tier 3 is a take-down from that, the better Department and Athletic accounts where the majority likes to get their staple products from. Tier 4 & 5 are the channels you want to stay away from as a substance brand and only use for clearance if necessary.
What is SUPRA's USP in the market?
SUPRA is the only authentic skate brand out there that gets away with almost any weirdness possible. We don't want to be different for the sake of being different, but look at what Chad Muska did in the beginning: skateboarding on high tops? Why not? Also Tom Penny or Jim Greco have such distinctive and disruptive styles, that is what makes SUPRA SUPRA. Any sneaker brand can venture out to do weird stuff, but will never be an authentic skate brand. Any authentic skate brand can venture out to do weird stuff, but will never be a sneaker brand. SUPRA sits right in between both worlds, because that is what we did since the beginning.
What's your Amazon policy?
We're reviewing our policy regarding online cross-border accounts at the moment, with in the back of our mind three important principles: fair partnerships to all, including retailers and distributors, commercial success, and decreasing complexity. We're a small team and we want to hustle and not have to be tied up in bureaucracy, smoke and mirrors or a lot of extra work without reaping the benefits for it.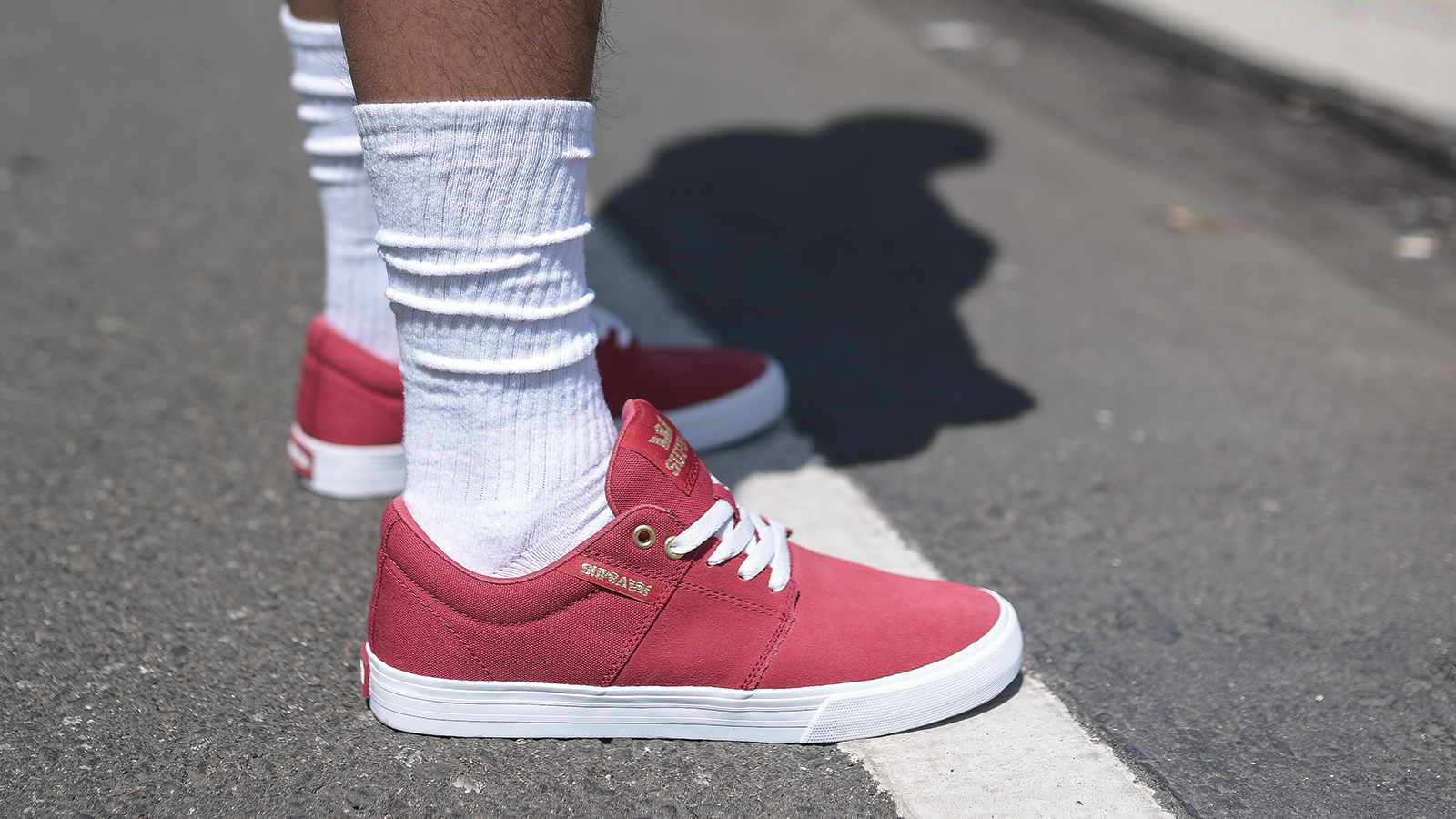 What's your strongest performing market in EMEA and how do you see this evolving over the next 3 years?
France with its boardsport culture has always been a big and important market for us, and it definitely will be on the top of our list. Germany is big, with some key, pan-European players. Although every market we're in is important to us, they are not equally big. Take Romania for instance, what our guys over there do is absolutely amazing and a lot of the bigger countries can learn a lot from them. With minimal means in a market that is not known for its buying power, SUPRA is rocking in Romania and enjoys a very good image and a high awareness. So our guys there deserve all the love and attention they can get from us. At the same time, we know that many markets look at the US and UK for their trends, so our focus is to build the brand in these markets, and have local relevance in the others.
How are you combining direct sales with wholesale?
Direct sales adds to the visibility and image of the brand, and indirectly all wholesale customers benefit from that. I believe wholesale and direct complement each other, instead of being in each other's way. With mutual respect we take our decisions, always with sustainable growth of the brand in our mind. And our retail partners play a very important role in this. Also, we never under-estimate our consumer, he is not stupid, he knows where he can get the information about the product, the best deal and the exclusives. There are so many components in deciding where to buy what product, in the end it's about making SUPRA stronger as a whole and everyone will benefit.