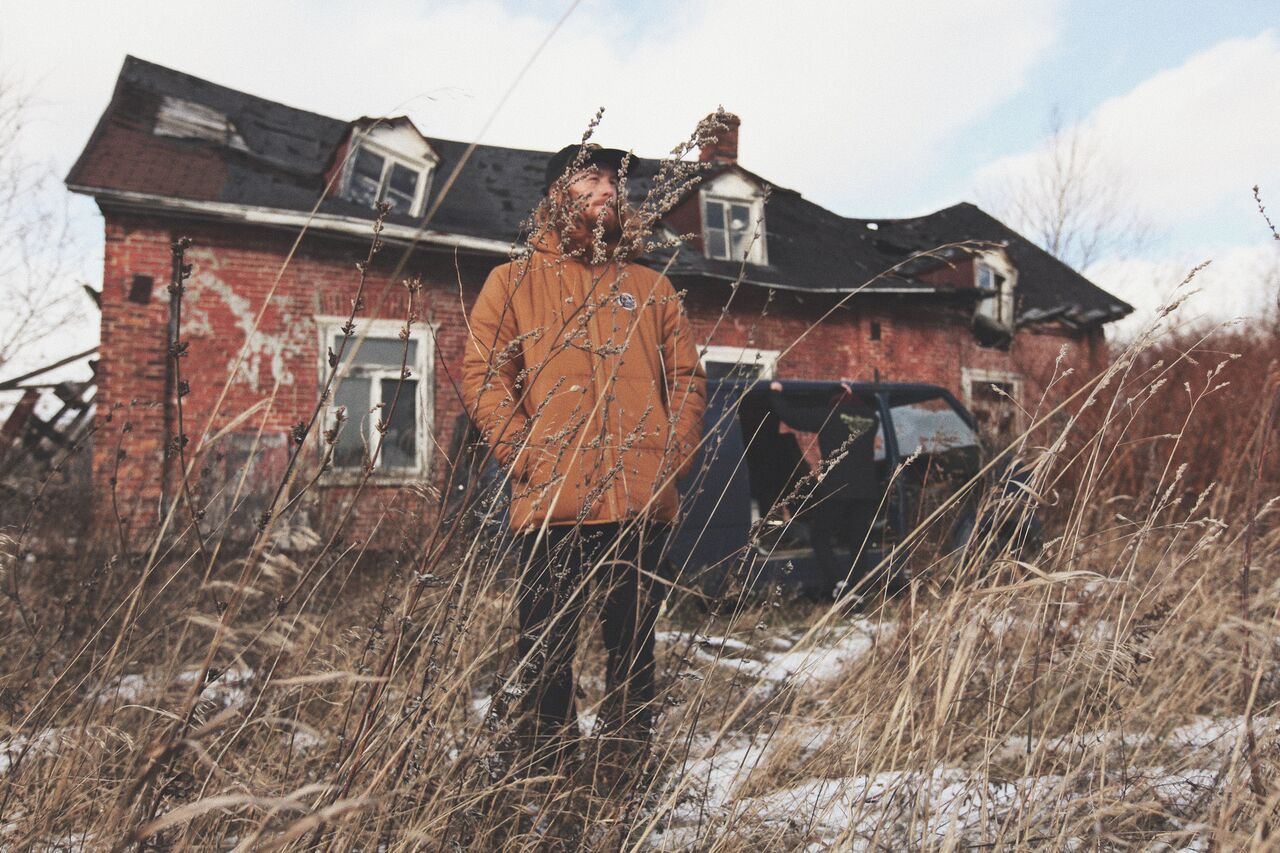 Plenty Humanwear: Montreal-Based Surf, Skate & Snow Apparel
Plenty Humanwear is a Canadian company based in Quebec City whose roots originate from surf, skate and snowboard. Plenty Humanwear has a strong North American heritage that is carried into the brand's ethos and products, shown with their regional production line and link up with local artists. The quality of their crafted goods, which are built to last and accompany you on your adventures from city to summit, is also a testament to their heritage.
We caught up with Co-Founder and Creative Director Pierre-Nicolas Lessard who gave us an insight into his company Plenty Humanwear.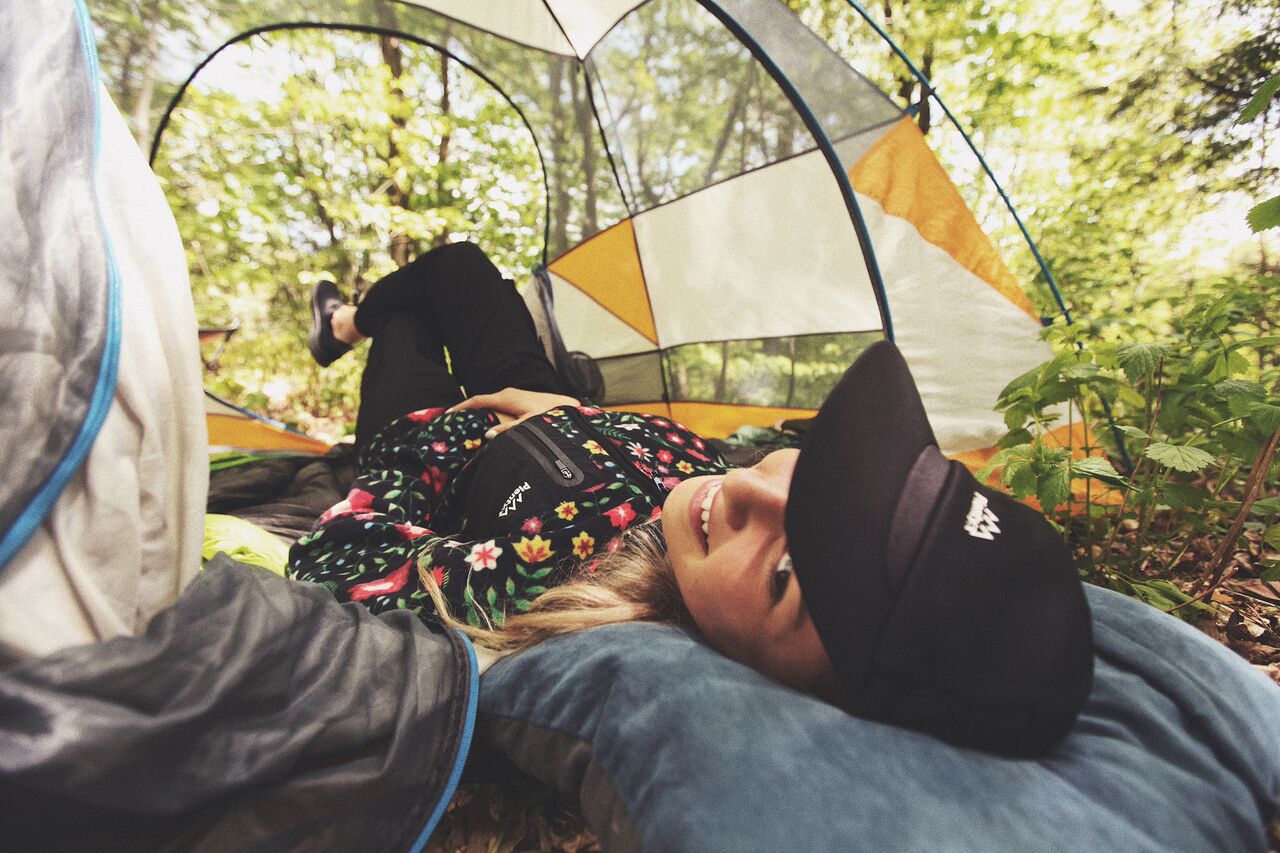 Please give an overview on how and why the company began.
The whole idea started back in 2008. At first, PLENTY was supposed to be the name of a snowboard movie project with all the Quebec Band Wagon boys (LNP, Nic Sauvé, Louif Paradis, Ben Bilocq, Alex Cantin, Phil Jacques, Will Lavigne, etc.) Unfortunately, the project never worked out but the name PLENTY remained and my partner Greg used it for the t-shirt project he had. It's at this specific moment we both met. At that time we were both involved in the snowboard scene at different levels. We were young creatives, looking for a way to build our own world and clothing design seems to be the best way to quench this creative thirst! This is where we signed a sketchy partnership contract and started to build Plenty Humanwear full time and it's been going on since then…. 10 years now! Through all those years we evolved a lot but there is one thing we always kept our focus on: pay tribute to people who did awesome things before us and to those who will influence tomorrow. And we make sure to do it in the most creative way! This is why we chose to say Plenty Humanwear instead of Plenty Clothing. That's our INSPIRED BY ALL culture.
Who is on the management team, and what are their backgrounds?
Right now the management team is pretty much my partner and I leading the creative, design and long-term vision, but I would also say that since we are still a small team; 8 to be precise, everyone in the team is a big part of the management. We work with quality people that always bring something new, something evolutionary or something creative to the table. I'm pretty sure that this is this kind of company structure that will lead us to become leaders and icons in our industry.
What is the company ethos?
We create lifestyle apparel products influenced by our surf, skate and snowboard roots. We want to pay tribute to humans who did awesome things before us and want to put forward people who will influence tomorrow. Our products are crafted to last and accompany you on your adventures to your daily thoughts from the cities to the mountains. We get inspired by your stories to give you exactly what you expect from us. This cultural understanding lays the foundation for our design process. That's what we called our INSPIRED BY ALL culture.
What are your views on the blurring line between streetwear and surf apparel?
I don't think there are blurred lines simply because there are no specific ways to dress if you're are a surfer or not! I think that clothing brands are more a way to express yourself differently every day depending on how you feel. I agree that lots of brands are surf and skateboard oriented but their main mission is to provide a creative world so that whoever feels interpellate will embrace and identify to the designs and will express their self through it… whether they spend their time sideways on a board or not! Let's put aside the bullshit attitude and concentrate more on the human values!
How are you operating in Europe?
We started three years ago with Swedish distribution, followed by a Swiss distribution. Our big win happened one year ago by starting to work with a German/Austrian distributor called Rough. Frank there is helping us a lot with all the European challenges and he is also helping us build roots that are strong and powerful just like the one in North America. We are also distributing in Japan.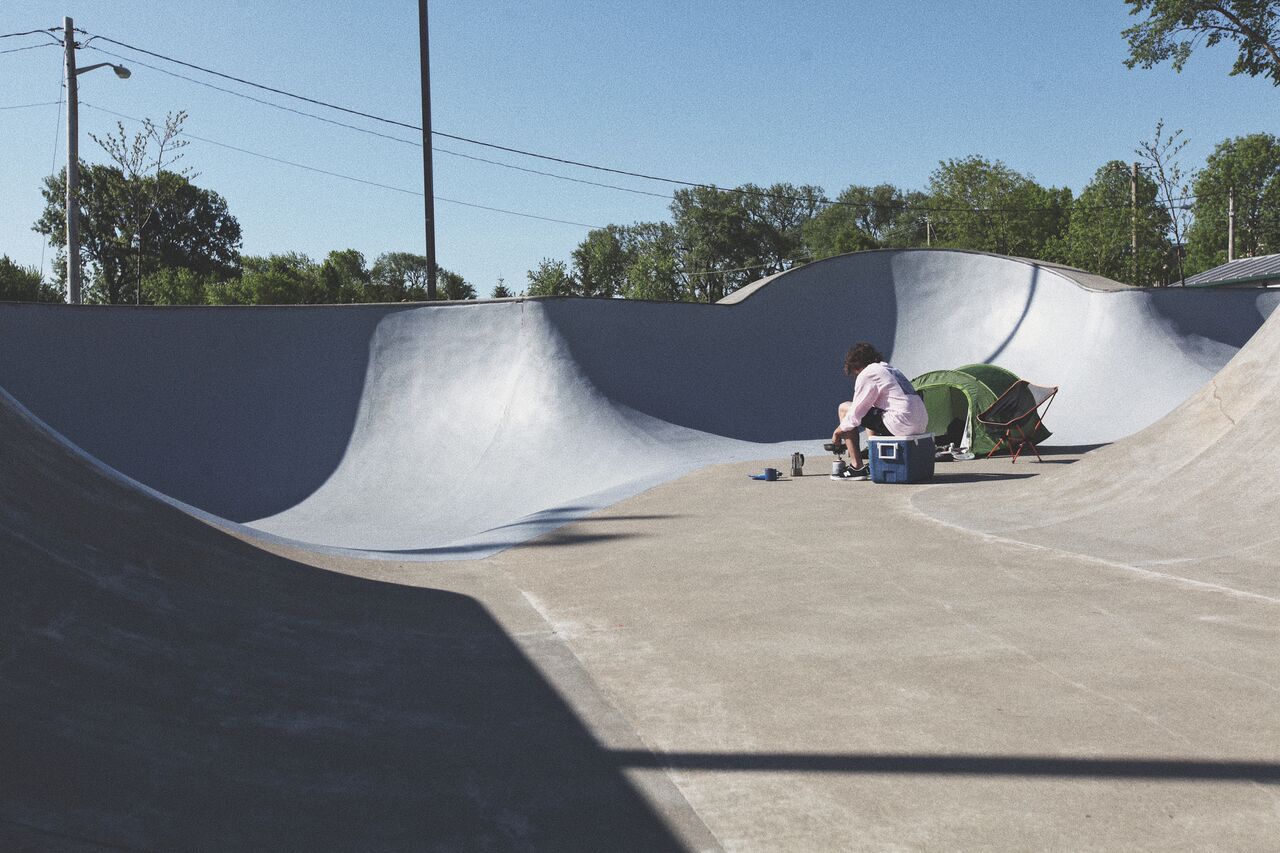 Could you tell us about the way in which you use local resources in your products?
Approximately 30% of our production units are Canadian or North American made or modified. It goes from screen-printing in a factory 10 minutes away from our main office to tailoring of some styles in Montreal. We are proud of those numbers but our long-term goal is to increase styles made in Canada in the next five years. Also, all our artwork and seasonal logos are developed with local artists every season.
What do you find important about the European market?
We think that the European market is in prime position when it comes to global trades because of two reasons. First is the notoriety, the wisdom and the openness of the European industry when it comes to fashion. We think that our North American flavour and our story will tease the curiosity of the lifestyle apparel industry and the curiosity of new brand seekers. Our human-oriented ethos is universal and can interpellate everybody on the planet. The second reason is that's it's the biggest player on the global trading scene. The European market has achieved a strong position by acting together with one voice on the global stage, rather than with 28 separate trade strategies.
What do you see for the future of your company?
My partner and I share big expectations for our next ten years. On the business side, we want to continue to grow the North American market. We will also become an established brand in Europe and in Asia. Socially speaking, we want to use the force of the brand to showcase outstanding people who influenced the past and will influence tomorrow all around the world via our Inspired by all video checkouts. This is our way to give back to the world's positive influencers. Environmentally speaking, we deeply want to increase Canadian production and develop more eco-friendly products. We owe it to our mother earth! In social media, we want to become the first brand where 1/3 of their content is made by our community with the "Let your garment talks" campaign and the "Share with us" section on our website. Finally, our design vision is to improve more and more the functional/fashion aspect in a streamlined collection to make sure we concentrate on offering only the best products and novelty goods.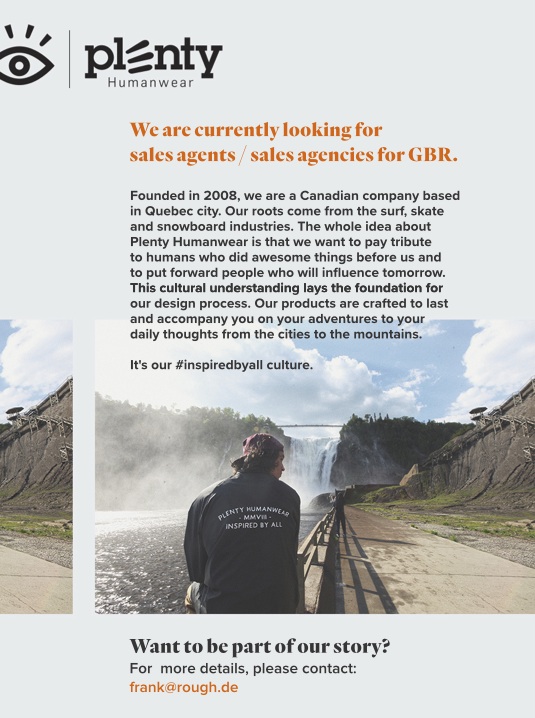 Where can we check out your products/videos/stuff? (web/facebook/etc)
We invite everybody to join our Inspired by all culture via:
Website: plenty-humanwear.com
Instagram: @plentyhumanwear
Facebook: facebook.com/plentyhumanwear.inspiredbyall/
Vimeo: vimeo.com/plentyhumanwear