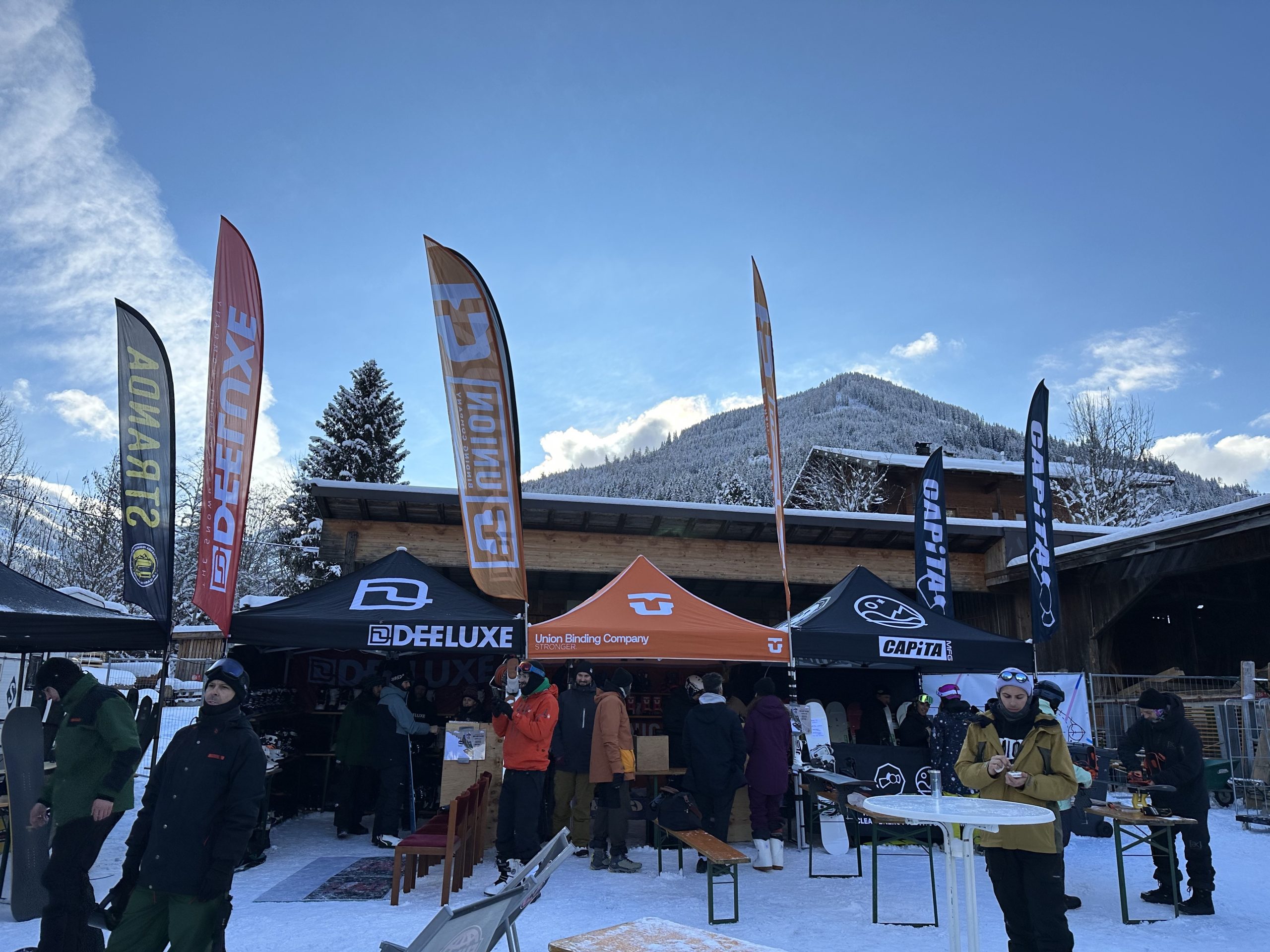 Brand Registration For 2024 Shops 1st Try Closes September 29
Press release:
SHOPS 1st TRY 2024 – BRANDS BOOK YOUR STANDS!
Since 2010, SHOPS 1st TRY has been an essential event in the calendar of every snowboard retailer, not to mention the European snowboard industry's most important B2B meeting.
SHOPS 1st TRY is "Pure Snowboarding", and its combination of an on-snow demo, trade show and get-together is a must for all brands wanting to sell their goods to snowboard shops, or in the wider snowboarding environment.
Within the industry, SHOPS 1st TRY is the benchmark for this type of hybrid event worldwide and for 2024 they will be going one better: The physical event will become meshed with the digital platform, named SHOPS 1st BASE. This will mean that a SHOPS 1st TRY exhibitor will not only have a professional platform for product presentation and testing over the three days of the event, but for 365 days a year, too.
SHOPS 1st TRY 2024 will take place from January 21 to 23, 2024, again in the well know SFT Location, the Alpbachtal, Tyrol (AUT).
Brands who want to exhibit should get in touch with Muck Müller ([email protected]) now to book their stand. Registration deadline for brands is September 29, 2023.