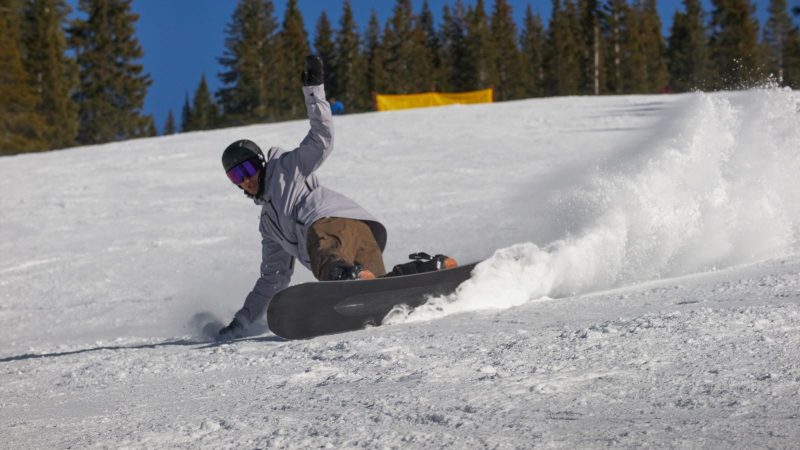 Doubledeck: Introducing Innovative Designs To Keep Beginners Turning
It's not every year we find a snowboard company reinventing the wheel. But this past winter, there was no more talked about product than doubledeck. Fronted by snowboarding royalty, Terje Haakonsen and featuring a unique 'motherboard' and 'bridging bow', which elevates the rider's feet above the board, the brand is targeting both the beginner and advanced snowboard market. Read on for details on the R&D they've conducted this winter.
What was the thinking behind the development of doubledeck?
Doubledeck snowboards was brought to life in order to ease the way of learning snowboarding for beginners in general but also to improve riding abilities for advanced riders as well as for pro riders by using different bow constructions for certain terrain and confidence. Having said that, doubledeck snowboards consists of a "motherboard" plus a bridging bow whilst these two components work together by transferring power to the effective edge points of the board. This effect leads to an easy turning of the board and falling becomes almost impossible. Also riders experience a better carving acceleration and shock absorption while using doubledeck snowboards.
Tell us about the people behind project.
Doubledeck snowboards is managed by enthusiastic snowboarders with strong backgrounds in the snowboard industry. Terje Haakonsen from Norway is a partner of doubledeck Snowboards and is involved in product development of the boards. As far as manufacturing is concerned all boards are exclusively being made in the Austrian Burton Factory whilst the development team of doubledeck snowboards also consists of several engineers and marketing specialists.
Since your test launch in January you have further developed the product. Please explain the latest updates and why you made them.
Doubledeck snowboards was launched at ISPO November 2022 and then during Shops 1st Try in January 2023 we gave out a first bunch of test boards in order to understand the development position. We have collected a lot opinions from retailers and riders during Shops 1st Try and have since then worked on gathering all the input we were able to. This was especially in regards to overall weight of the boards and the final determination of flex tuning which is the most essential point with doubledeck snowboards. As a result, from Shops 1st Try we have made more than 100 additional test boards whilst adding all input we received so far. The conclusion is that we have in return finally develop now a perfectly functional board which now will be produced in series for winter 23/24.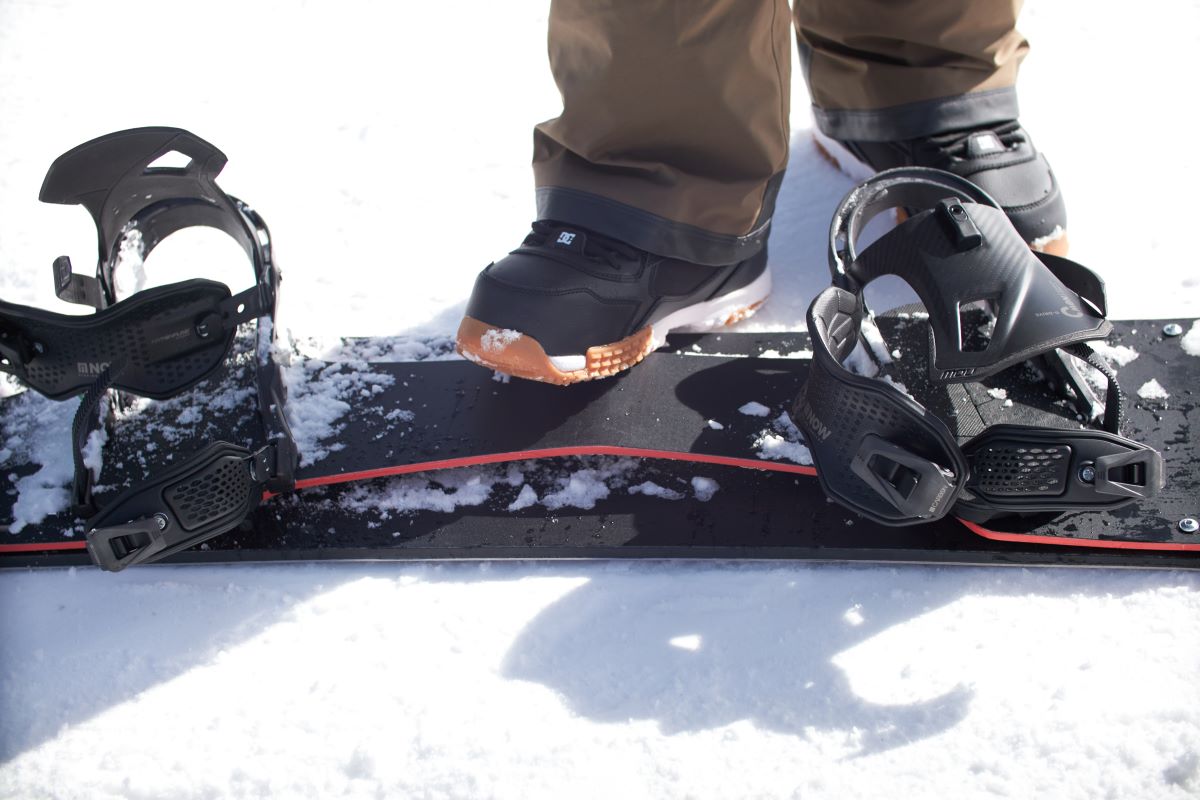 At the same time you are launching a revolutionary rental program, give us the lowdown. And how does all this tie in with making the life of each rental board more sustainable?
Doubledeck snowboards will be offering the "let to rent" program. This means that rental does not need to buy the boards from us but rental will receive the boards without purchasing the boards and only grant doubledeck a certain rental fee per rent. At the end of season we take back the boards from rental, rework the boards in the factory and start the process again with the same reworked boards. So the lifetime circle of a doubledeck snowboard will be longer than only one season. If a board cannot be reworked due to enormous usage during a season we can then recycle the material from this board – up to even 75% – and produce new boards from this material. Thus the environmental thought is being taken care of.
Beginners are top priority target for doubledeck – why is that?
Doubledeck snowboards focuses on beginners due to the fact that with the construction, it is way easier for beginners to learn snowboarding in comparison to using regular snowboards. For beginners it is easier to initiate turns on a doubledeck snowboard due to the higher stand and due to the flex of the bow which helps to turn the boards easier even when riding very slow. This altogether will provides beginners much more riding fun and creates huge learning progress without falling that often as turning the board is way easier in comparison to using regular snowboards.
How will doubledeck be distributed across Europe?
Doubledeck snowboards will be distributed across Europe by retailers and distributors – so the classic way. However, we also offer doubledeck snowboards through our own online shop whilst offering retailers with a kickback margin when retailers being partnering with us. Also online we will be offering "click and collect" so the consumer can buy a board online but collect it at their favourite retailer, taking part in this system. The retailer then upsell to the consumer collecting the board at the shop. There will also be a huge B2C campaign starting early September 2023 so that everyone will know about doubledeck snowboards and request the product at the retailers.