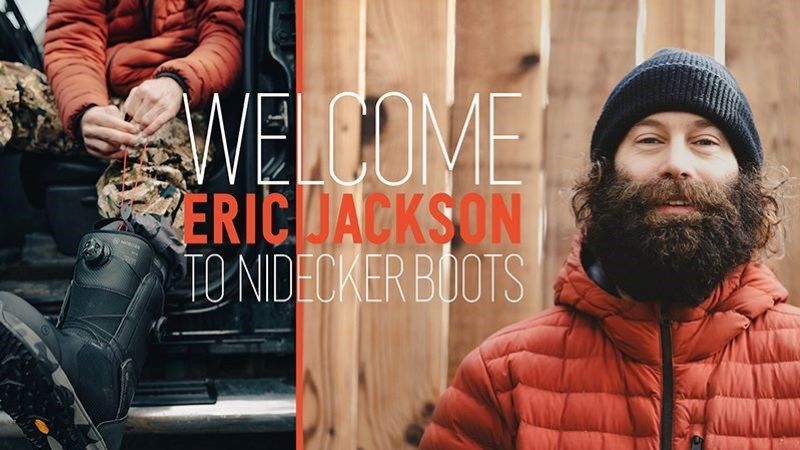 Eric Jackson Joins Nidecker Boots' Global Rider Team
Press Release:
Eric Jackson: Welcome To Nidecker Boots
Nidecker is stoked to announce a new team rider, Eric Jackson, who joins our Global Team riding Nidecker boots. Eric's from Bellingham, WA and a lifelong snowboarder famous for movies like Brothers On The Run, Alignment & The Fourth Phase.
"I am so stoked to join the Nidecker family. The boots are incredible…I think that we're really going to make something special here. I'm fired up! Love how the deal came together – super natural and organic, exactly how it should be. Rock n Roll!", said Eric.
Principally riding the new Kita boot, Eric will be part of the all-new Nidecker boot program. He joins a stacked Nidecker Global Team roster including Mathieu Crepel, Liam Rivera, Tim Humphreys, Lewis Sonvico, Sebastien Konijnenberg and reigning Freeride World Tour champion Tiphanie Perrotin.
Welcome E-Jack! Let's do this!
Photo: Paris Gore