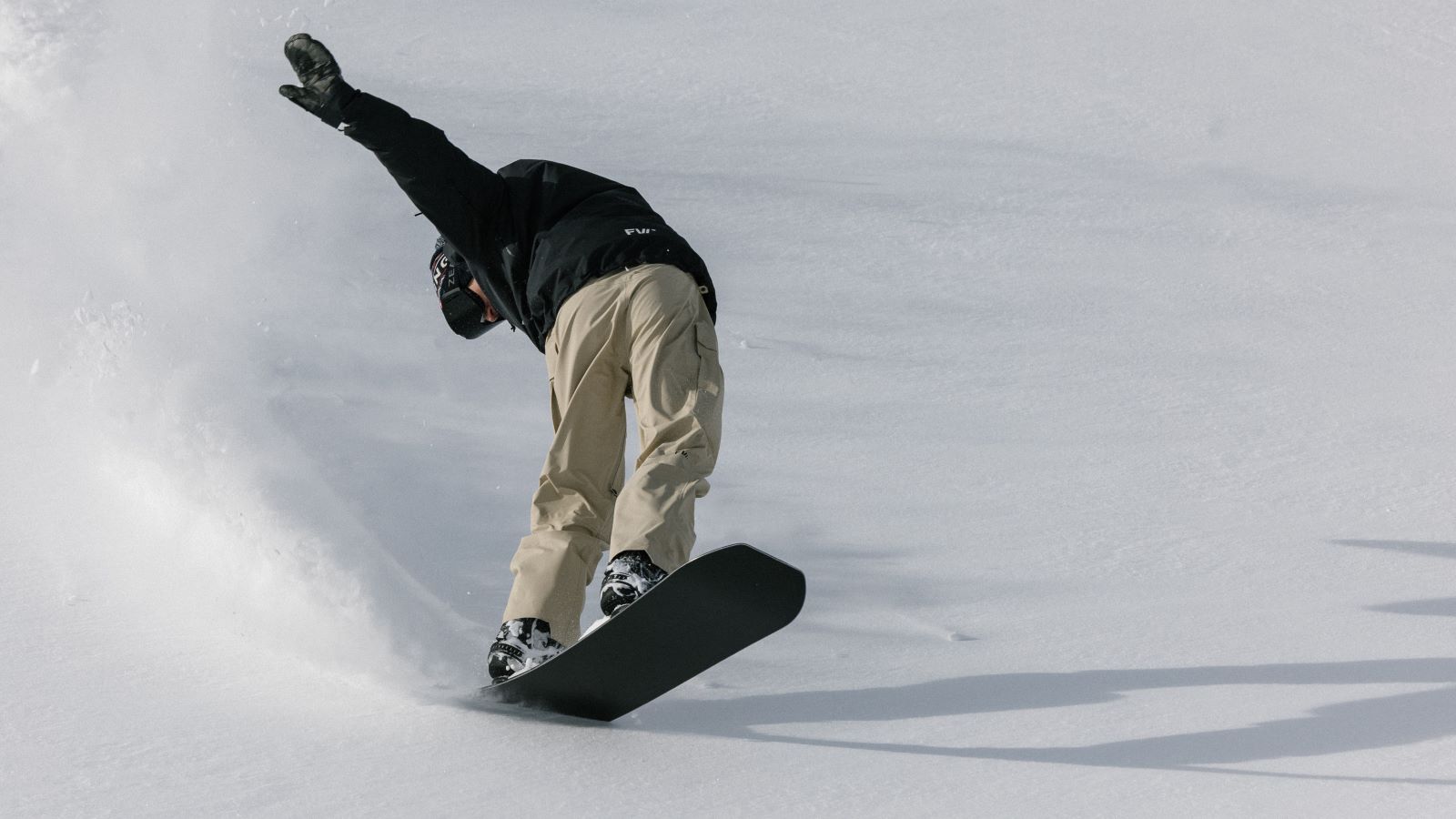 Frederik Kalbermatten Joins FW Apparel's Ambassador Team
Press Release:
FW Apparel are excited to welcome the legendary Swiss rider Frederik Kalbermatten to the team.
With a diverse career spanning everything from competing to filming video parts and getting behind the lens himself, Fredi has built his life around snowboarding. He enjoys being in the backcountry with his splitboard; the feeling of being in tune with nature and finding creative ways to ride down a mountain or glacier; to choose your line carefully, then ride it and enjoy every turn.
Fredi was born and raised in Saas-Fee. He first tried snowboarding at the age of 14 and was instantly hooked, jumping off everything and wanting to learn every trick possible. What inspired Fredi then and still today is to just strap in and be free, to drop in and ride anything you want. It's that feeling of freedom and pure stoke.
Back in the day, Fredi was often looking for a spot to build the perfect jump. Today he's into using what's already there and doing as many laps as possible on a powder day. A huge portion of Fredi's home terrain around Saas-Fee is glacier, and it's no secret that it's melting quickly. It influences the way he thinks about the outdoors and he wants people to take climate change seriously & take measures to combat it. He wants to spend as much time as possible around the glacier for as long as it exists.
Fredi loves the outdoors and does a lot of landscape photography, from capturing early morning hikes and mountaineering expeditions to shooting with athletes. The last few years, he has been able to work as a staff photographer for the Stomping Grounds Project. At the same time, he is a family man who spends a lot of time with his wife & kids, not only in the outdoors but also doing "normal family things" like laundry, cooking, cleaning, childcare and homework. It's all about balance.
Welcome to the team, Fredi!