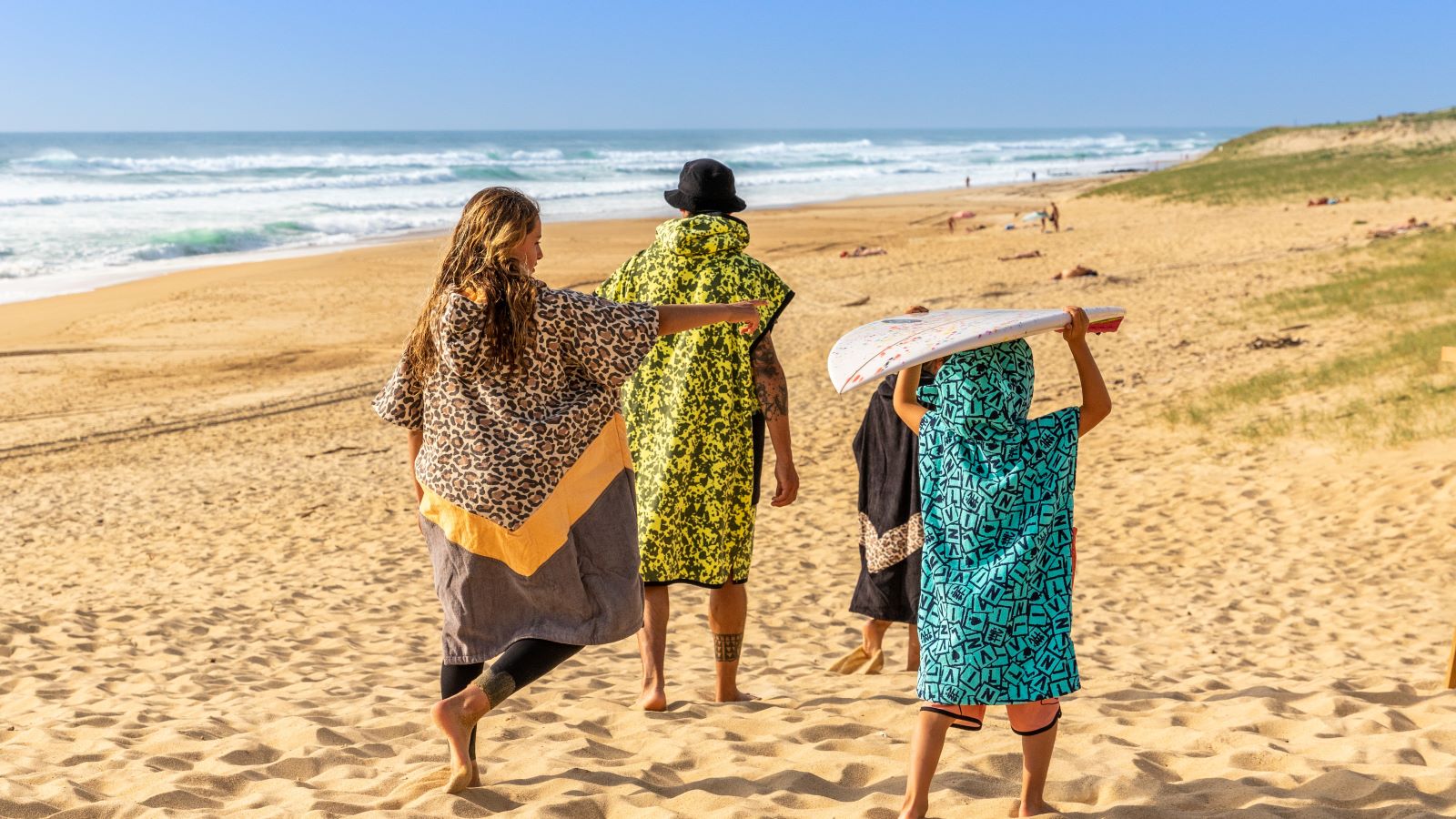 From Surf Accessories to Wetsuit Repair, They're "All-IN"
ALL-IN has become a powerhouse in the surf accessories market since starting out in 2012. SOURCE has been talking to brand founder, JB Caste, to get the skinny on their 10th anniversary plans, including a brand new office in Hossegor and new ventures into wetsuit repair.
Please fill us in on the brands progress since the last interview 3 years ago.
We have been working on our key product, the Surf Poncho by adding a lot of new details and improving its quality and sustainability. We have developed new products around our identity of the Sweet Transition; products that bring ease and comfort before and after a session: SALTY BELT (car keys solution), Clean Kit (Wetsuit bucket + Sandy Brush), Beach Towel, Plaid Poncho and Storm Gloves. We have further developed our network of distributors and dealers and now ALL-IN products are issued in 700+ shops in 19 countries.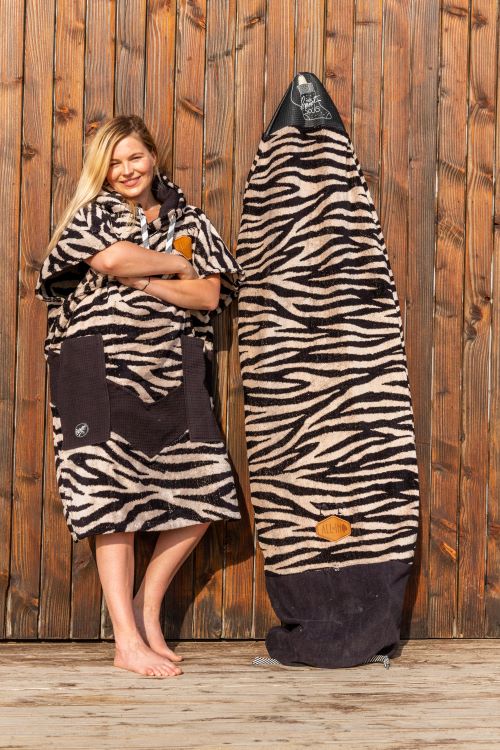 What have been your most successful products over the last year and why?
Of course the Surf Poncho is our best-seller since we launched it in early 2012. In the middle of December 2021, we successfully launched our latest idea the Plaid Poncho. 3 days after the first deliveries, shops started to place top up orders! Thanks to the Plaid Poncho, we are opening a lot of new accounts in the mountains which is a great point of business development for us, helping us to balance our all-season sales.
How has the brand made itself more sustainable?
We are trying to produce all new products in a sustainable way. For example: the SALTY BELT is made with Yulex in our own workshop in Hossegor, the Plaid Ponchos are 100% recycled polyester and certified GRS (Global Recycled Standard), as will be our new line of Storm Ponchos. Almost all our products are now sold in a bag that you can repurpose and we replaced our hangtags by a glass coaster made in Liege.
It's now your tenth year, how are you celebrating this?
In 2012, I launched the brand ALL-IN and now in 2022 we are leading the Surf Poncho market. Big launches this year will be the new line of Plaid Poncho, with Vest Poncho and the Plaid Chapka and a new line of STORM Ponchos. But most importantly, we have opened a new office in Hossegor and our own wetsuit repair centre.
Please tell us about your new offices.
A year ago, we started to build our office in Soorts-Hossegor in the new part of Zone Pedebert. This sits just in front of the forest which is a peaceful place to work. I wanted something very cool that doesn't look like an office, a place that feels more like a home. Our employees can work at a desk of course but also on a sofa or on the hammock. And I just grew a vegetable garden, so employees will be able to eat a few fresh products for summer lunch.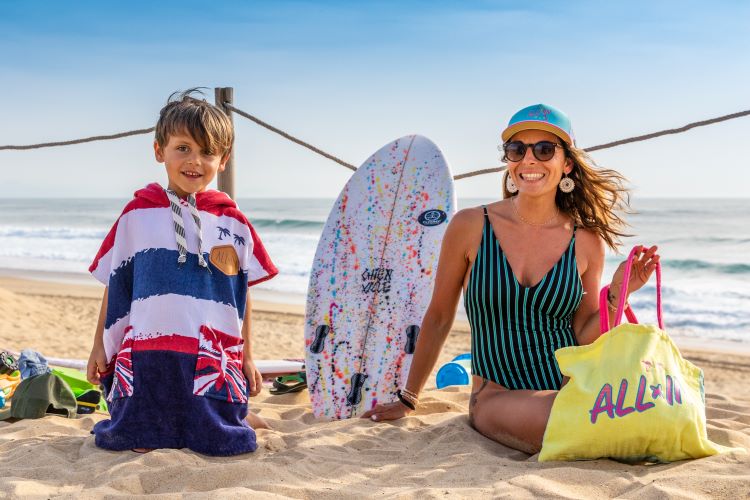 Your latest move is into wetsuit warranty repair –  please tell us about this.
One year ago we were contacted by Patagonia Europe because they knew that we have the facilities for wetsuit repair due to our SALTY BELT production. So we started working with them and also with Vissla Europe. Since February we have employed one of the best seamstresses in Europe with over 30 years of experience in wetsuit repair. It's really cool to work with her and to have such an experienced person joining our adventure.
Any plans to extend this out?
Yes, we will open our business to other brands and watersports schools in June, so anyone who needs to repair a wetsuit can contact us. We will also focus on B2C, we are currently finalizing our website for the repair centre, www.all-in-wetsuit-repair.com. You can purchase your repair as you buy your product which is easier and faster for customers. We will keep posting the stories of the centre and show videos and photos of different repairs on our social network (@allinwetsuitrepair). For more info, you can contact us on [email protected]
During this time, what business decisions are you most proud of?
I'm proud to say that I was able to grow my company on my own without investors and without losing control. My parents gave my 3000 euros to start and for 10 years, I used that to grow year by year. This year we have started to employ 4 people full time and in total, with indirect employees, we are a 10 person team. Honestly, having my own brand in the surf industry is a dream come true.