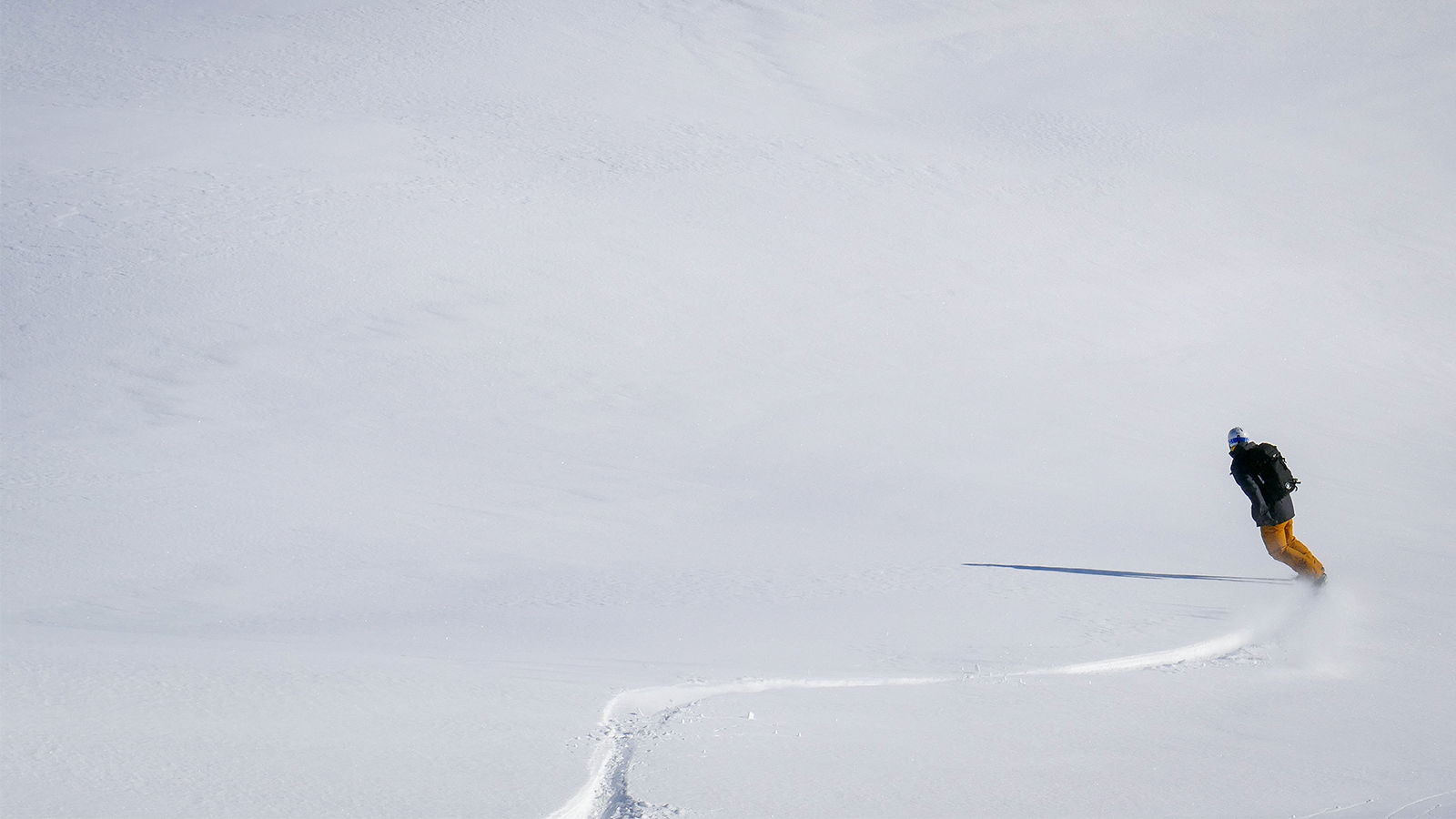 Minimalistic Graphics and Radical Sidecuts: Furberg Snowboards
Furberg Snowboards are a range of beautifully crafted freeride snowboards coming out of Norway and is the brainchild of former professional snowboarder Daniel Furberg. 
They hold the belief that making fewer models to ensure each board has a clear intended use and feel, and this shows in the minimalistic quiver. Their range consists of freeride and splitboards, which are designed with one of the longest sidecuts in the game. Furberg snowboards are also designed to be unisex, bucking the trend of offering women a diluted version of their standard counterparts, and offer a range of sizes to compensate. These boards are designed to ride hard, and perform on any type of terrain.
Based in Sogndal, Norway, Furberg have the opportunity to R & D all their boards almost 12 months a year. We caught up with Furberg's Marketing & Sales Manager Hampus Cederholm, who gave us an insight into what they stand for and what plans they have for the future.
Please give an overview on how and why the company began?

Freeride skis were revolutionised during the 2000s, while the snowboard industry was passively watching. Long sidecut radius and camber under foot was combined with rocker and reverse sidecut towards the tip and tail of the skis. As a result, skis had better stability, floatation and were more effortless to ride. Simply put, freeride skiing became easier.
It seemed obvious that these principles would work for snowboards as well. Thus, in 2009, Daniel Furberg founded Furberg Snowboards. The shape that revolutionised freeride skis turned out to work just as well for snowboards.
Who is on the management team, and what are their backgrounds?

Daniel Furberg combined a Masters degree in mechatronic engineering with a professional snowboard career. He has been ranked among the top 10 freeride snowboarders in the world and has taken part in the Freeride World Tour. Since day one, Daniel's main focus has been product development.
I have a background in the clothing and outdoor industry. I worked in production management and marketing and have been a part of Furberg Snowboards since 2012 and am now the company's CEO and head of Sales and Marketing.
We also have a lot of help from our team riders, ambassadors, splitboard guides and friends. Furberg Snowboards has become a big family.
What sets you apart from your competitors?

The quality of our boards and their unique shapes. No other snowboard brand – to our knowledge – offers boards with long sidecut radii combined with rocker and reverse sidecut in nose and tail. This makes our boards stable and forgiving at high speed while remaining catch-free and manoeuvrable in any situation. There's a common misconception that our boards are made only for powder because of their outstanding performance in powder conditions. However, the best feature of our boards is their performance in less than ideal conditions.
Quality has always been a top priority for us. Therefore, we use a thicker base than the industry standard and wood cores built from 100% poplar. To make an eco-friendly board you not only have to consider the environmental impact of production and shipping, but also the board's lifespan.
What do you find important about the European market?
Innovation and quality are important factors when selling in Europe. Customers are getting more selective and do a lot of research before buying, but are willing to pay for quality. The fact that we have highly unique and qualitative products has been a big advantage for us and our retailers.
We see more retailers asking for products with two-year life cycles in order to avoid discounting. Therefore, we have decided to meet their needs by not changing our designs every year.
How do you support athletes and boardsports?
We support a wide range of riders, from Freeride World Tour athletes to local talents, photographers, etc. Our team riders and ambassadors are given support through free or heavily discounted materials. The level of support we provide them depends on their contributions to the brand. One of our future goals is to create a budget that helps our athletes reach their personal goals.
Where are you manufacturing your snowboards?
We have always used European raw materials. Therefore, we always wanted our boards to be produced in Europe. NBL in Poland had the best quality and flexibility in terms of prototyping among the factories we were considering, which made the choice of factory easy. Since Europe is our biggest market, the factory location allows us to keep shipping boards and raw materials to a minimal environmental impact.
How are you distributed in Europe?
Besides our head office and warehouse in Sogndal, Norway, we also have an office and warehouse in Innsbruck, Austria. Innsbruck is a strategic location because it provides fast delivery to the entire EU and has great access to mountains. The location also brings us to the centre of the European market, making it easy for us to participate in test events and visit shops.
What do you see for the future of the industry?
We've seen an increase in backcountry snowboarding and splitboarding the last few years. There have been major developments in splitboard binding design, but there is still room for improvement of the total performance. We're dedicating a lot of resources to improving the performance of our splitboards and we believe it's the key to further growth in this market. We are happy to see that more companies are also working hard on developing eco-friendly products.
Where can we check out your products/videos/stuff?
http://furbergsnowboards.com/
https://www.facebook.com/furbergsnowboards/
https://www.instagram.com/furbergsnowboards/