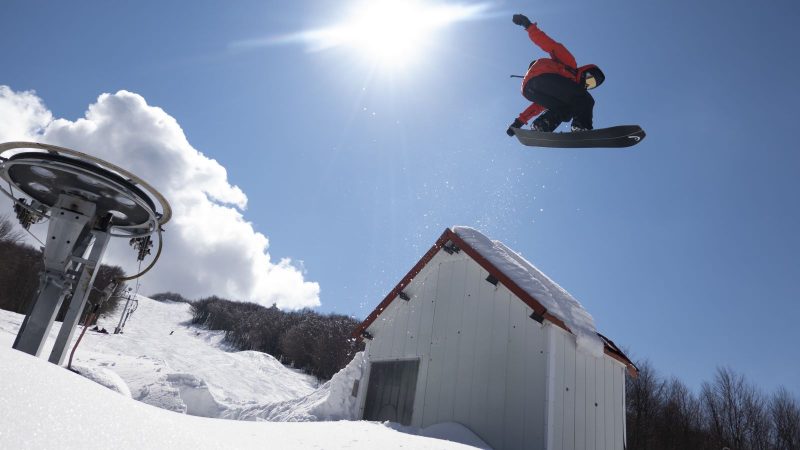 HEAD Snowboards Talks 2023/24 Product Line, Rental Market, & Consumer Trends
It's been a stellar few years for Head Snowboards: post-Covid business has boomed, their FUTUREHEADS program has gone international, and their presence in the rental market is strong. SOURCE caught up with Max Turner Head's International Marketing Manager for Snowboards and Protection to find out more.
How was the 2022/23 season for Head Snowboards?
It was a great season for our division, we had a strong increase in all product categories and countries. We did expect a certain increase, as the patchy situation in the last few years lead to the assumption that there would be more demand again. However, we did not expect the business to boom, comparing it to pre-pandemic numbers from 2019.
Have you had any issues with overstocking as we have seen across most of the boardsports industry recently?
Actually, it was the opposite, we had more demand than we could supply.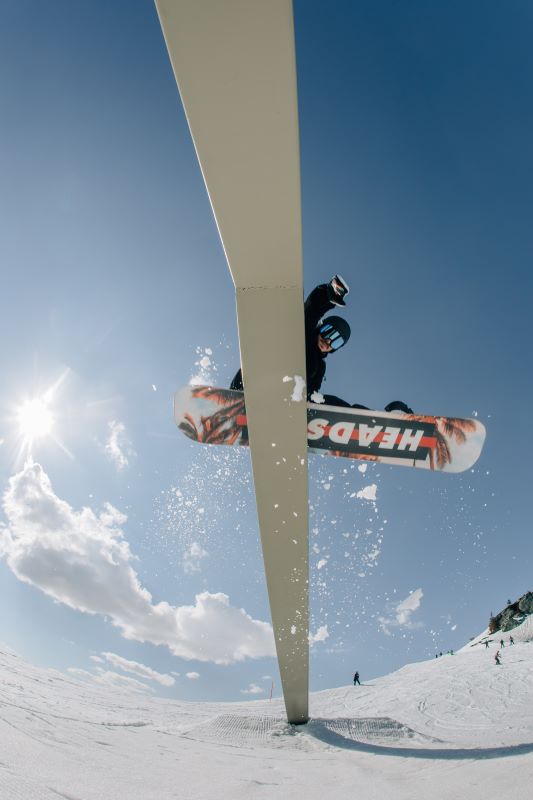 Which boards have been selling the best across your range? And why?
It is very mixed, traditionally we are very strong on versatile entry to mid-level products.
The last sell-in period though showed a strong trend towards second or third price points.  So it seems that consumers that started with and were happy with products from HEAD SNOWBOARDS are now raising their game.
What trends have you noticed over the last couple of seasons across your snowboard lines?
We've seen a trend to traditional camber construction again, though hybrid camber is still popular for the majority of consumers because of its versatility. However, increases in the cruiser segment, combined with the consumer group riding backcountry & carving boards, meant we had requests to increase our offer in this segment, both at different price points and with a more versatile camber menu.
What is currently the best market for you in Europe and why?… and how is the European market fairing compared to the US?
The DACH region continues to be strong, mainly driven by rental. Scandinavia has also grown very positively over the last few years. In the US, the situation is a little different as we had a mix of 50/50 between rental and retail however this has shifted now, as the retail share is strongly increasing. For us, we have a completely different distribution setup between Europe and US, hence those markets are hard to compare. We expect the US West Coast will continue to be especially strong for snowboarding if they get the same amount of of snow next year as they have had this year.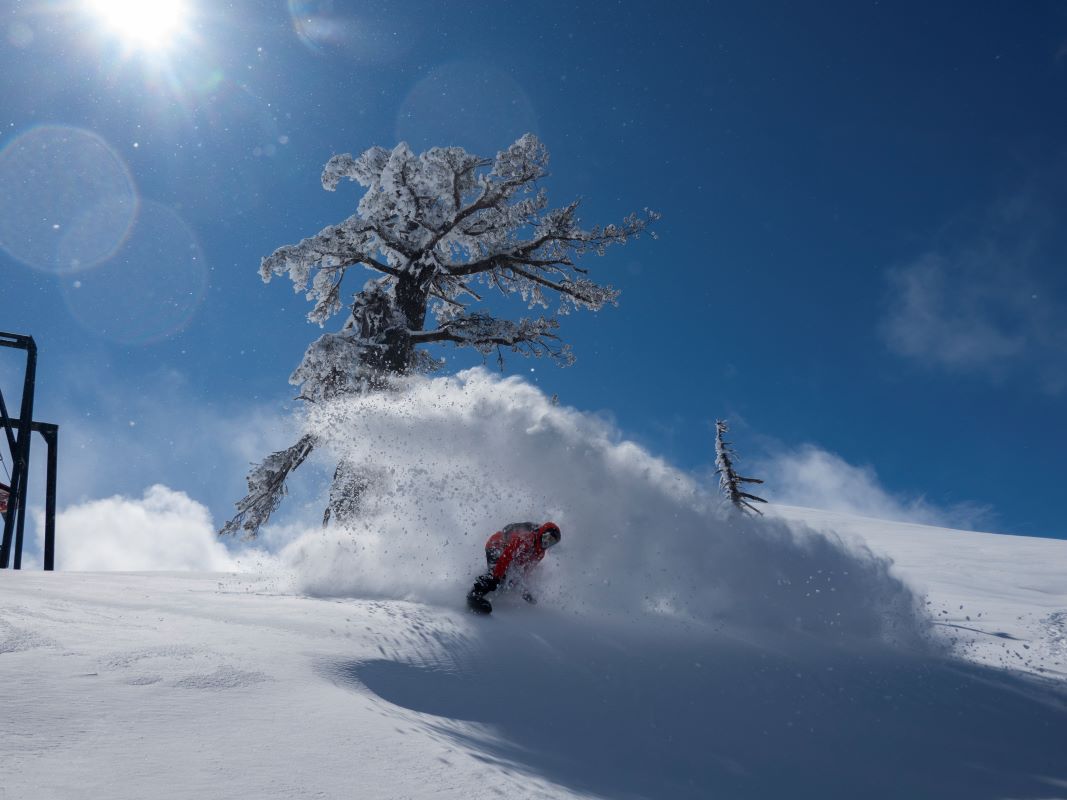 In 2022/23 you released the VOY Splitboard, how successful was the board and any plans to expand the splitboard range further in the future?
The VOY launch was as successful as we had expected, we had many shop customers that were pleased that we offered this product to them; it enables these shops to cater to the demand of their customers more closely. When we launched the VOY, splitboarding was the thing to do but we now see that the market is saturated. So even though we are happy to continue offering a splitboard, which makes us a complete supplier, the split line however, will not be expanded for now.
How is the 2023/24 pre-season shaping up, will there be any other new additions to the Head range?
2023/24 sell-in was again very successful, we are looking at another record season. We added to the line and focused on offering more affordable options for cruiser boards, as this segment has seen strong development but usually at a high price. So our solution was to develop some more affordable options. But we are also still expanding out offering in the top end, as we have now intorduced a new lightweight board the E.B.I. LYT.
How do you think partnerships between independent shops and big brands like Head can be improved?
I think we have a very good partnership with independent shops. With HEAD winter sports, we offer a variety of winter sport products, as we also have Tyrolia ski and ski bindings. For our partners, this means that we are a one stop shop for service and distribution, a big plus. On the marketing side, each division is run individually, therefore our assets and marketing concepts are designed to focus specifically on the demand and needs of each of the customer groups and their independent shops.
What's Head's overall take on sustainability and environmental policies?
We believe more must be done. Of course, there are already some very positive actions, especially when looking at energy production & consumption, as well as raw material sourcing for products & packaging. A few years ago we switched to environmentally friendly packaging which can be recycled. We have also offered bulk packaging for rental products for a number of years. As HEAD is structured into multiple divisions, we have now brought all our environmental efforts and concepts under a single umbrella, our RETHINK program. This program does not only give an overview of the status quo we have, but also sets the directive for all future processes, from product planning to production & distribution, in order to reduce the environmental impact and CO2 footprint of our brand.
How is your Futureheads scheme for young riders developing?
Our FUTUREHEADS program has developed ahead of plan, both from the aspect of our team and in the general support of the next generation of snowboarders. We started the program six years ago and today we already have some FUTUREHEADS talents that have made it into our international team. They now inspire new kids to go into the program and are the proof of concept that our model works. Our public tour stops were constantly overbooked, so we decided to partner up with Sudelfeld, a resort in Germany, to continuously offer a touch point for kids to step into snowboarding. The FUTUREHEADS model also has been adopted internationally by countries such as Canada and Japan, with more to come!
Head have a strong presence in the rental market, can you tell us how that is going and what are the new rental trends?
Rental is showing a number of different trends from retail, with an increased interest by families looking at snowboarding as a family group activity. So rental operators have shown a stronger interest in kids-specific gear, as well as convenience products for both adults and kids. Also, we see increased demand for rental-specific demo boards for all terrains, as many snowboarders do not want to carry their equipment to the resorts or simply do not want to buy a full setup for a 10-day on snow vacation.
What are your hopes for the future, not just for Head Snowboards, but the industry in general?
We are hoping for great winters, the past years have shown us that there is a strong interest in our sport, but unfortunately, we are dependent on when the snow falls.
Check out Head's 2023/24 product offerings below:
Head Snowboards
Head Splitboards
Head Snow Helmets
Head Snowboard Boots
Head Goggles
Head Bindings