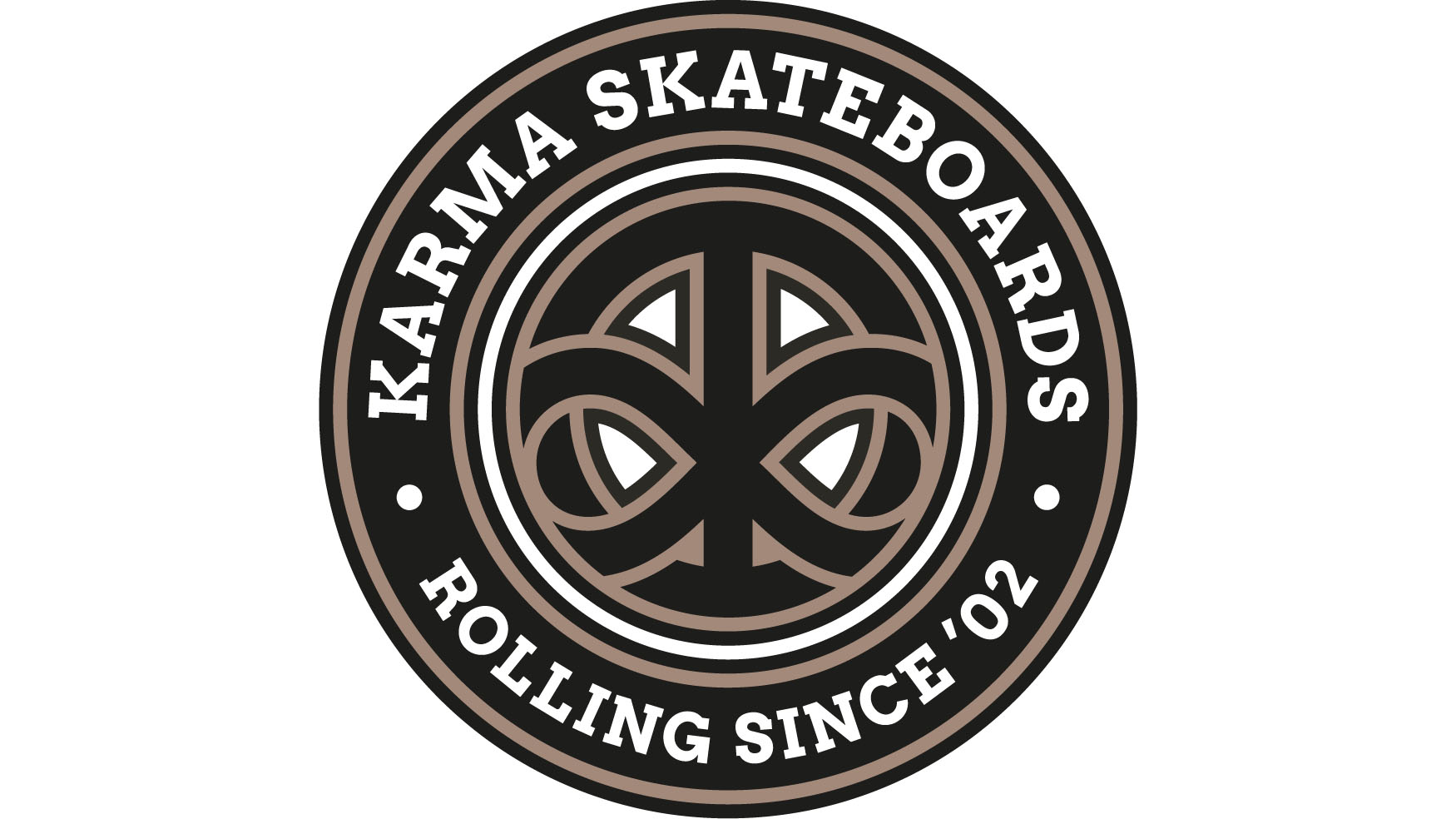 Household UK Skate Brand, Karma Skateboards is Expanding to European Market
UK-based Karma Skateboards have been making good vibrations in the scene for the best part of two decades and now with European expansion plans in mind we profile the brand for our readers. 
How did Karma start and what was the idea behind the brand? Karma was formed in 2002, it was started to fulfil the need to supply a high-end professional product at an affordable price, a skater owned brand produced and distributed by skaters for skaters. The idea behind it was to make a positive impact on skateboarding and make it accessible to more people. 
Karma is all about the passion of skateboarding – lifestyle, creativity and having fun.
Our boards are designed and printed here in the UK with no compromise on quality. Karma decks are pro quality, made with 100% Canadian hard rock maple cold pressed.
Karma Says, "Do good to all living things because what goes around comes around."
Who are your key players in the management?
Karma is proud to have a partnership with FAR Skateboard Company. They help to guide and support the grass roots of skateboarding, Karma culture, vision for the future and for the brand to remain skater owned.
Can you walk us through your skate decks line and what are the best sellers?
Our OG lines are currently the best sellers, the Karma Kizla that has just been reissued with new colourways and the Zoltar. These have become a massive part of the UK skateboarding culture. We have so many skaters who rode those decks for twenty years and are now buying them to ride with their sons and daughters. 
The Planet series was also very popular. Skate for the Bees, Skate for the Seas and Save the Whale were produced to raise awareness of environmental and social issues. The most popular of this series was the Bees deck, a black and white graphic produced on a yellow veneer.
We are currently working on artwork to release some new lines later this year.
How do you work with retailers to increase your shop sales? Because Karma is such an established well-known brand within the UK, skate shops come to us to stock our products. There is constant interest in selling our product and we also make our products affordable so that they are accessible to all skaters.
What are the reasons behind your success in the UK?
Being a grassroots skater owned company, people like and respect our principals and can trust our products. We have a pro skate team who are constantly sharing edits and clips promoting Karma and keeping the flow. People like the ethos of Karma and want to support a UK brand.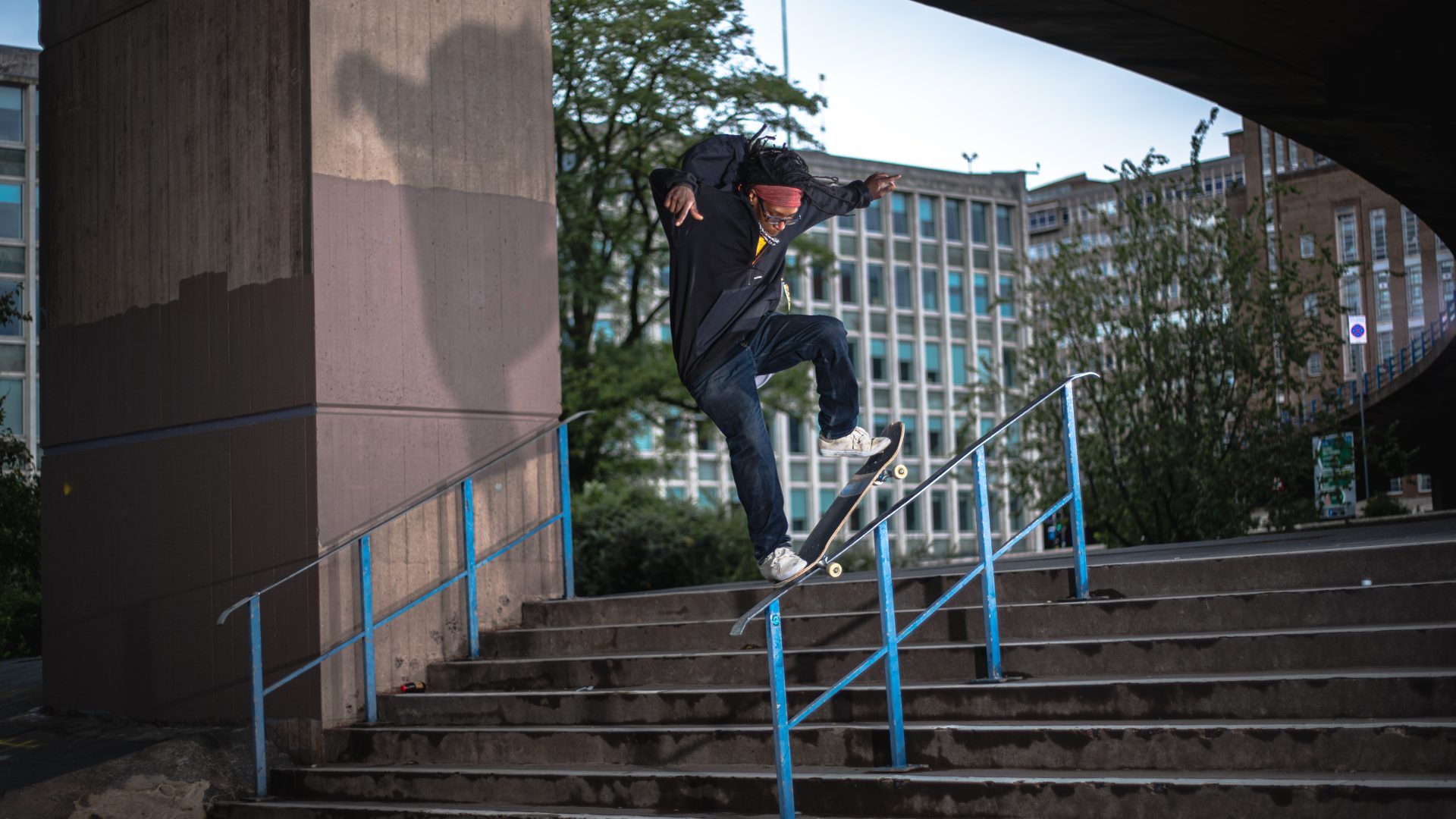 How are you looking to expand into Europe?
We are expecting to raise awareness of the brand in Europe with a tour next year. Hopefully the lockdowns will have lifted enough by then so we will be able to take our team to some well-known skateparks in Europe and make some good connections with the skate shops and parks en route.
How do you think becoming an Olympic sport will affect skateboard culture?
There are many different views about skateboarding becoming an Olympic sport. Some people do not agree with the structure of scoring what they see as a creative individual art form, but whatever your opinion, there is no denying the fact that it has raised a positive awareness of the sport. There is a definite buzz in a new generation of skaters. The impact this has brought is a huge plus for the sport and has improved investments in skateparks and skateable cities.
How do you see skate scene developing in the next few years? From what we have seen over the past couple of years and over lockdown especially, is that there has been a definite explosion of interest from younger skaters, the girl skate scene and older skaters returning to the sport. It is absolutely fantastic to see that and it can only get bigger, better and more exciting over the next few years.