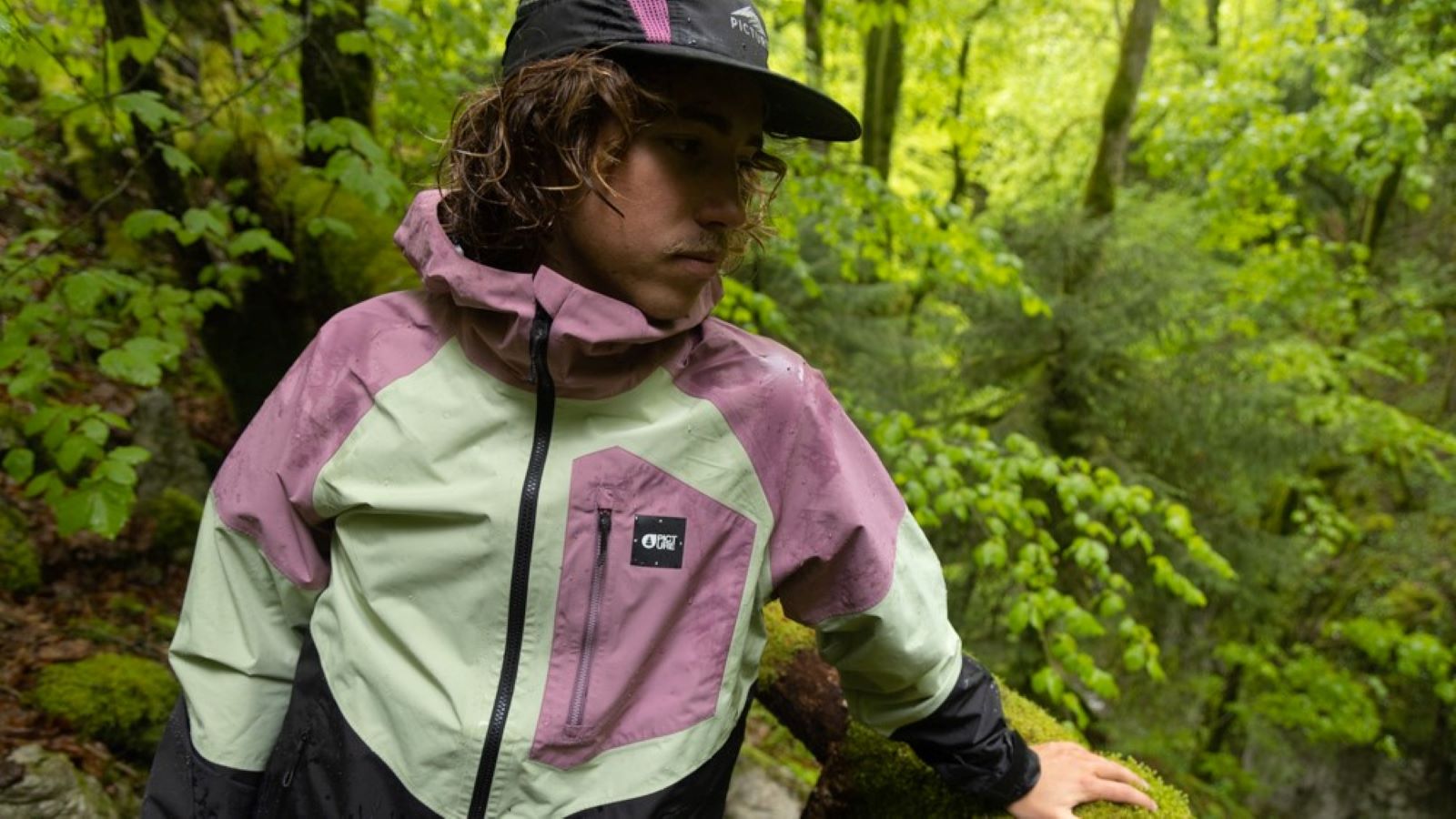 Interview: Picture Develop "The Circular" Collection Using Recycled Textile Materials
Always championing sustainable and environmentally friendly practices and technologies, Picture have taken another step in their mission to becoming a 100% circular company. Their newest collection is made solely from recycled materials from the textile industry – a material that Picture plan to use for all of their future product lines. Picture's CEO Julien Durant told us more.

Please tell us about 'The Circular' collection.
For several years, we have always innovated in terms of products and fibres, trying to get out of fossil fuels as much as possible. We have integrated bio-sourcing into our collections for three years now: bio-sourcing is a virgin polyester. So, even if it is sourced from sugarcane waste, it is still a fibre that we have to build from scratch. The goal for us is to work on recycling waste from our own (textile) industry. The circular polyester that we are launching for SS23 is an initiative that will cover almost all products in all collections in the future, aimed to recycle used clothing. We know that more than 90% of the clothes in the world are thrown away, buried, or incinerated; and therefore, there is a real need to recycle all of these clothes. This fibre is a polyester fibre made from 60% post-consumer recycling and 40% textile scraps from the industry. It brings a real solution our industry's pollution problem and to the problems of circularity necessary for each business.

It sees you target commute, MTB, & activewear… why these categories and how will you be marketing and selling to them?
This circular fibre technology can be found in our technical ranges, as this polyester fibre is mainly applied to technical products from the COMMUTING, MOUNTAINBIKE, ACTIVEWEAR, & SWIMWEAR ranges. These are technical categories where fast drying, anti-UV and maximised durability properties are expected: this circular fibre meets all these needs. In terms of marketing, we will present the initiative on key collections (launched in the summer) and we will deploy this technology in winter on more than 70% of the outerwear range (ski/snow). In the future, we will try to design up to 100% of our technical collections from these materials.

Where do you source the materials from to recycle?
We work with an Asian partner called JIAREN, whose business model is based on the collection of used work clothes. We know that uniforms and work clothes have a very limited life span and a very fast rotation of uses. Therefore, the collection of work clothes we receive from this partnership allows this recycling. With the growth in demand for this technology, it will be necessary to structure a more important collection chain, and this will be the challenge for the future.

What's the hardest part of your supply chain to monitor – R.E. sustainability – and how are you working to improve this?
We know that in terms of carbon footprint, it's the energy used to power the machines that are responsible for CO2 emissions. Therefore, the two most strategic steps the textile industry needs to make would be to clean up the extremely energy intensive processes of spinning and dyeing. The improvement of these processes is very complex because it depends on two factors:

Firstly, what is the country we are producing in and what is the country's energy mix? As this is what we'll use to feed these machines.

Secondly, away from the country's energy mix, it is down to the factories themselves to carry out a transition towards using renewable energy. Solar energy is the most obvious choice since it's the simplest to set up

This is still a big challenge because it's about moving the lines with industrialists, and when Picture represents 1-2% of the global volume of this industry, it is difficult to have a voice that carries. Therefore, cooperation between brands to carry out energy transition projects is essential. We have the example of a success story two years ago in Turkey, when we joined forces with Decathlon to change the energy mix of a spinning mill we share: the mill ended up switching to more than 50% sustainable energy (solar) to power its machines, thanks to the lobby we conducted together. So together, we move forward much faster, and we are finally no longer in competition. We can thus speak about "coopetition": we cooperate with the competition.

Has Covid affected the end consumer's thirst for sustainability?
Following Covid, there is a collective awareness of the need for CSR in companies, of the need to commit personally or collectively from an entrepreneurial point of view to something more sustainable. We know that in the future, anything that doesn't make sense in terms of the environment will disappear. The consumer is now aware that they can control the life or death of a company; and therefore, by stopping consuming products that (in their opinion), go in the wrong direction, the consumer has a real impact on their future. Covid has helped to generate awareness and as a result, our historical positioning as a company that has been committed since day one, is a real strength for building the future.

Will Picture one day be a completely circular company? What are your steps to get there?
Obviously, the ambition to become a 100% circular company is on everyone's mind. However, there are real barriers to entry, which are industrial and financial. Recycling processes are industrial processes on an almost national scale; collection processes cannot be one-off collections by brands, as we would have to collect millions of tons of textiles. Therefore, the success of the circularity project of the textile industry is a project that will only succeed if the whole industry is oriented in this direction and if it puts all the necessary means and energy into it. It's a real challenge: we are ready to take it up, but we are waiting for others to commit themselves with us to make it a success.