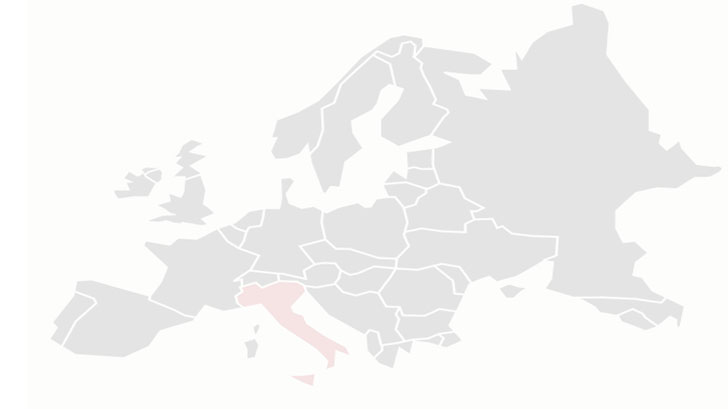 Italian Market Insight April/May 2018
Elections are over but no political party or coalition received enough votes to form a stable government with a solid majority. Now it depends which parties can collaborate to find a majority to be able to form a strong and stable government. The only reasonable outcome would be that the Five Star movement would go into a coalition with the Partito Democratico, the party of ex-Prime Minister Matteo Renzi. But this will only happen if Matteo Renzi steps down. By Josef Holler
The economy in the meantime is growing slowly and everyone hopes that the new government will make the right steps to lower taxes, limit immigration and bring back the good vibes that Italians need so much right now.
Boardsport business saw a decent 17/18 winter with lots of snow and cold weather, which was good for the overall business. "A winter how it should be" – the most heard sentence this year from store owners and industry folk. Stores who stuck to the core snowboard and freeski business benefitted from less stores carrying hardgoods and saw good sales throughout the season with the weather keeping people hungry to shred the Italian mountains. Marco Minoia (Minoia Board Co. Brescia) was happy and said that they were finally rewarded after winters without snow and bad sell-through.
Talking brands, having a good mix of traditional brands such as Burton and Nitro mixed with Lib-Tech, Gnu, Capita and some newcomer brands seems to be the best choice for a store right now. Outerwear is suffering from the competition from outdoor brands outside our core business with The North Face, Patagonia and others (just to name a few) seeing success in many core stores. These brands put a lot of marketing effort and hype into convincing buyers and consumers to buy into their more outdoor-based brands. Their numbers look very good this past winter.
The skateshoe business is still struggling heavily with Vans, Nike and Adidas ruling the shoe market. The classic Vans Old School shoe has become a fashion must have and is now available for purchase everywhere from core store to big box department stores. Skate labels from the US still do very well with logo driven graphics on tees and fleeces and their athletic inspired looks are high in demand right now.
Vans organized a very cool tour stop in Milan earlier this year with some of their OG riders like Caballaro, Hosoi and Alva destroying the iconic Bastard Bowl followed by a signing at the Vans store. A super cool event with many store owners and industry people grabbing the chance to meet one of their childhood heroes.
Snowpark Seiser Alm in South Tyrol (Italy) once again hosted the FIS Ski & Snowboard Slopestyle World Cups in mid-March with a great snowpark built by Italian company F-tech.
Looking at sales and marketing, we can see that diversity is the new key to success.
The smaller stores look to buy into brands that aren't yet on the radar of the bigger online competition and are in search for exclusive deals or programs that brands offer, not only on the product side, but also on the financial side. Gianclua Tognoli from Frisco shop says: "We can only invest and push brands that give us their full support in terms of exclusive product, stock and financial flexibility, otherwise it makes it impossible to stay strong in an industry with such huge competition."
Many retailers nowadays also see kids' lack of connection to just one store as a major problem. They now mostly buy online. A movement that Lukas Höller from Sub and Sublime stores in Bolzano sees every day. Kids come into his stores with their phone in hand asking for a certain product and leave if he doesn´t stock it.