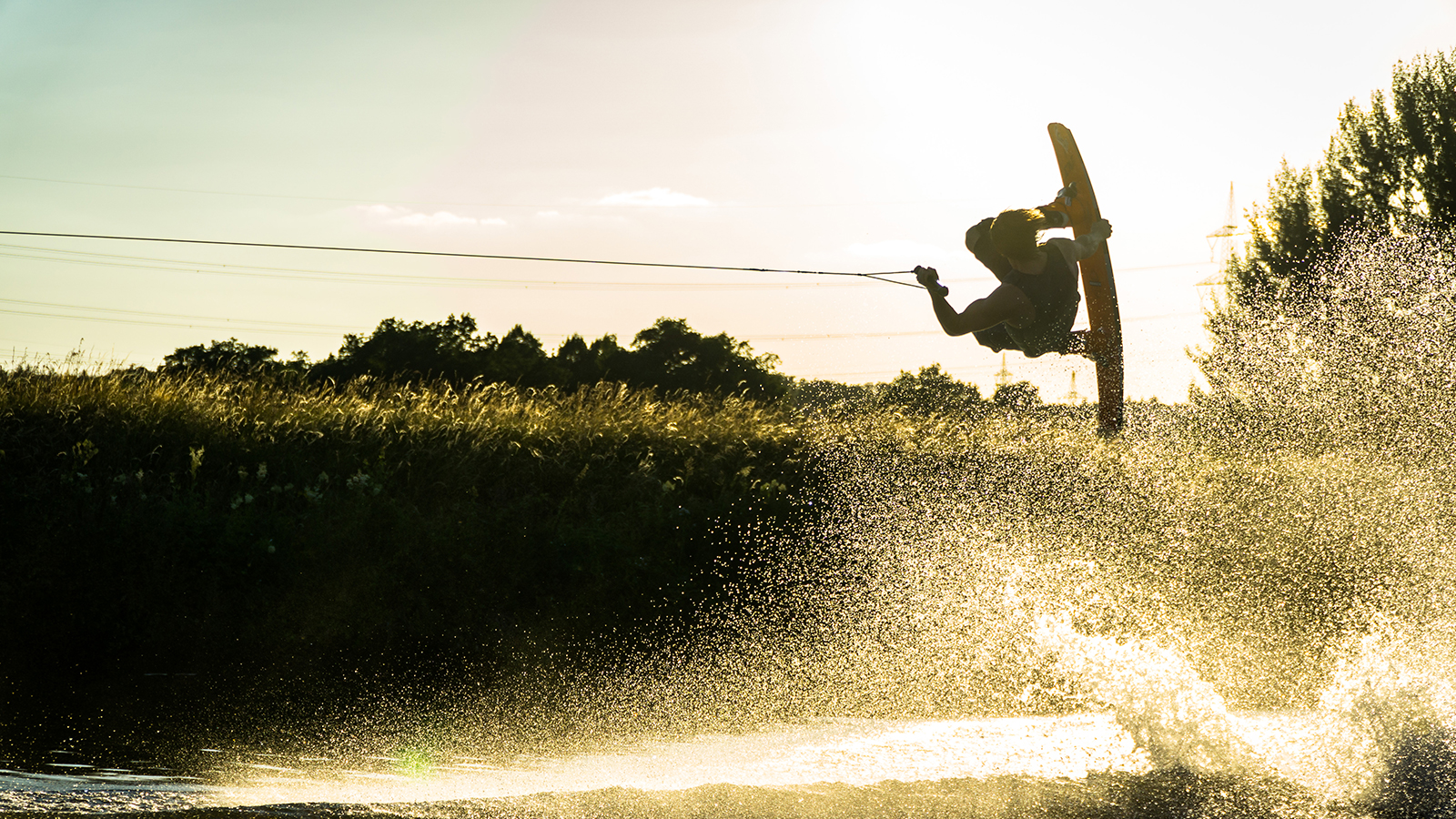 Jet Pilot 2018 Wakeboard Impact Vest Preview
Retail Buyers Guide: Wakeboard Vests 2018
Brand: JETPILOT
Interviewee:  Shannon Wuoti Brand Manager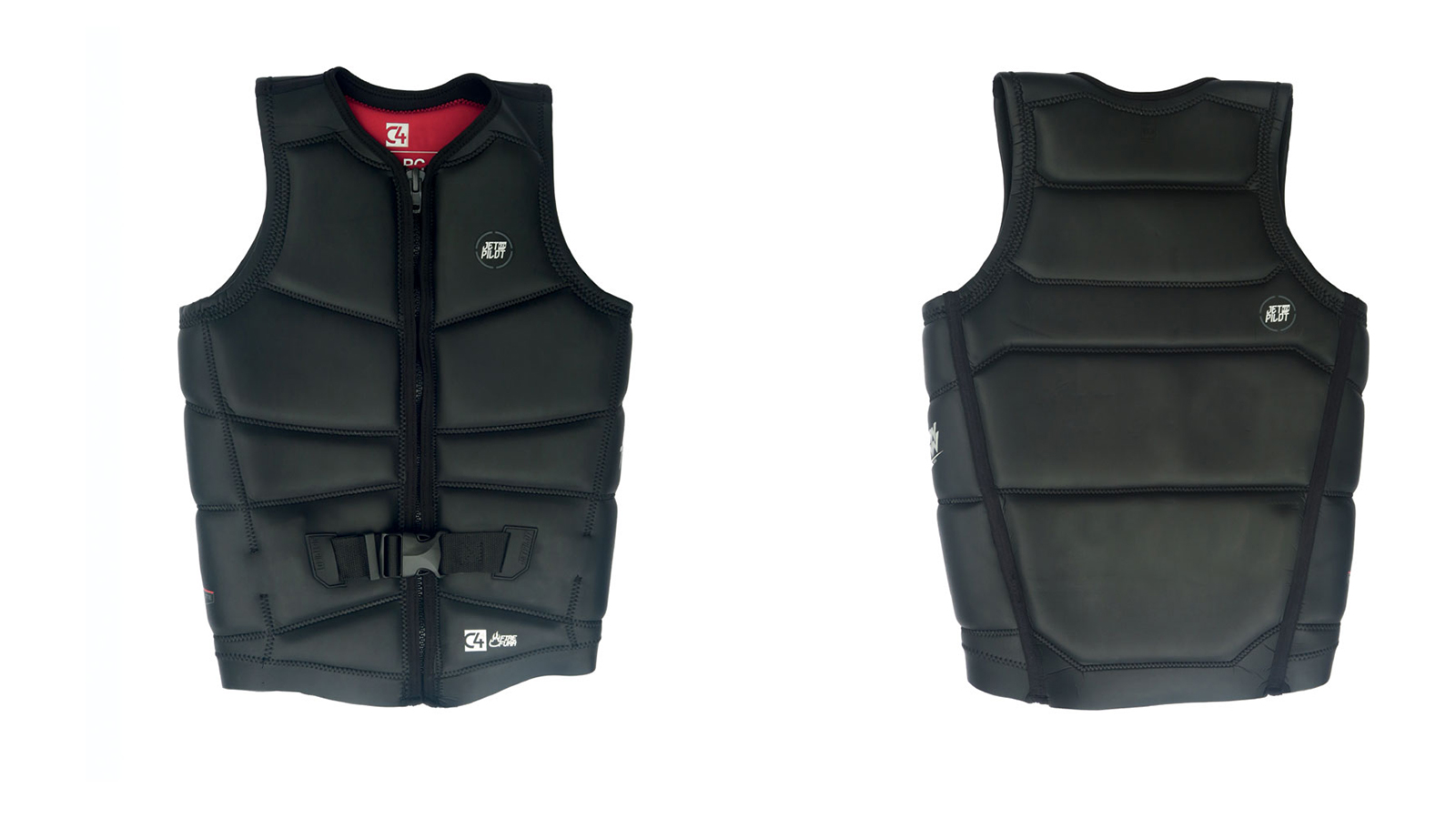 Markets
Are Manager signing crash jackets for a wake market segment, eg boat / wake park / surf / skate? Or is the same design being sold over the whole market. Which market is giving you the most growth and giving you the most direction in terms of the design and look of your crash jackets?
Jetpilot designs premium vests for boat rider, wake park, wake surf and wake skate.  We have different styles of vests to suit to each category and level of riding ability, if you're starting out, or even a top pro, we have something for you. We have seen a large growth in the wake park market, as it is so accessible for many people. In terms of design inspiration, we draw influence from snow, skate and street wear,  we also work closely with our team riders to make sure our product reflects their personal interests and personal tastes.
Style / Look
Over the last 2 to 3 years the market has seen crash jackets change in their appearance, in terms of an element of fashion entering the end look. What style is your brand aiming for, what is the process of determining what your crash jackets look like?
Totally agree, and for good reason, why not look good while doing something you love! That being said a colour update is cool, but we prefer to look at ways to improve functionality and performance. Jetpilot has been producing vests since 1986, we have seen trends come and go, yet we have remained focus on technical construction and premium materials. Our art direction changes seasonally, and our next range has been inspired Youth Culture in the 90's.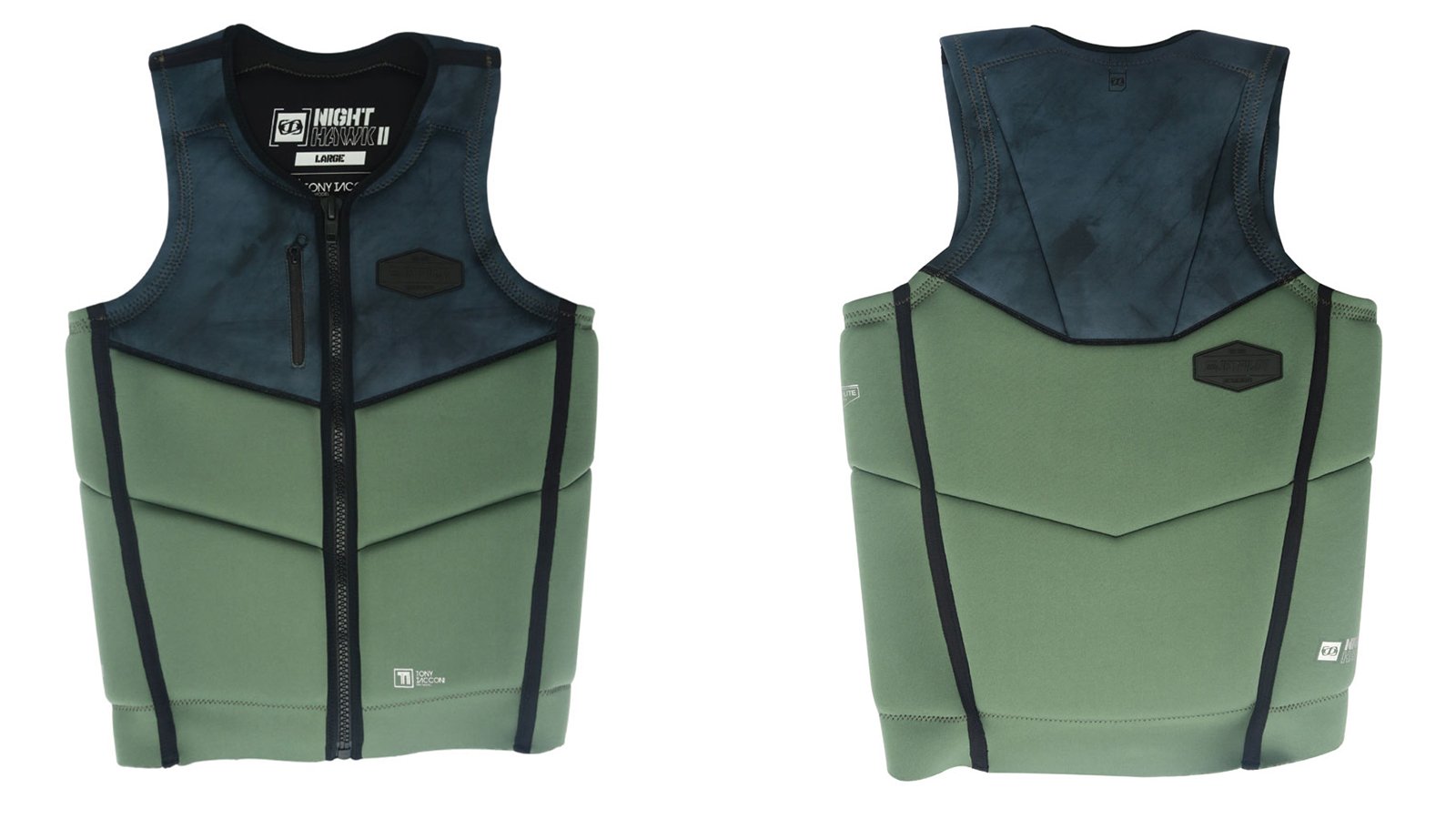 Fit / Feel / Protection
What trends are you seeing in terms of fit, feel and protection in your crash jackets? What do you think your customers want and what has worked well for you in terms or fit, feel, protection? For example, do end users want a thicker more protected crash jacket at a wake park (as they fall onto solid features at 20mph) or do people want as flexible as possible?
This is great a great question. The answer is subjective – if you're an elite rider you want less foam, you're a beginner you want more. At the end of the day, you want a vest that is focused on comfort, cut to fit and designed to last. Lately, I've been hearing that people are preferring more foam. We have a few new staff that has brought a whole new level to our R&D team, so I'd expect some big changes and developments from us over the next 24 months.
Tech / USP
What technology or materials are using in your crash jackets to give you a unique selling point?
We have just developed E360™ neoprene, first of its kind with 360-degree flexibility. We also use Fire Fur and Rapid Dry Liners for additional warmth and quick drying, Customised Flex Bands and Bevelled Edged Foam internals for comfort and flexibility. These subtle details make a big difference
Team Riders
How do your team riders influence your soft good offering? Do they have signature soft goods, do they help with design, do you suggest ideas to you, etc?
Each of our team riders are unique, they all have different tastes and styles of riding. We would be stupid not to listen and ask questions, these guys are world best, and we are blessed to have them on our roster. You learn a lot from travelling and shooting marketing campaigns, you get a sense of who the rider is and what they are about. This makes the design process easier. It also makes the rider feel good knowing they have a voice in the design process, they are more committed to a product knowing it's a reflection of who they are. We have an apparel range that is designed to compliment our signature vests.