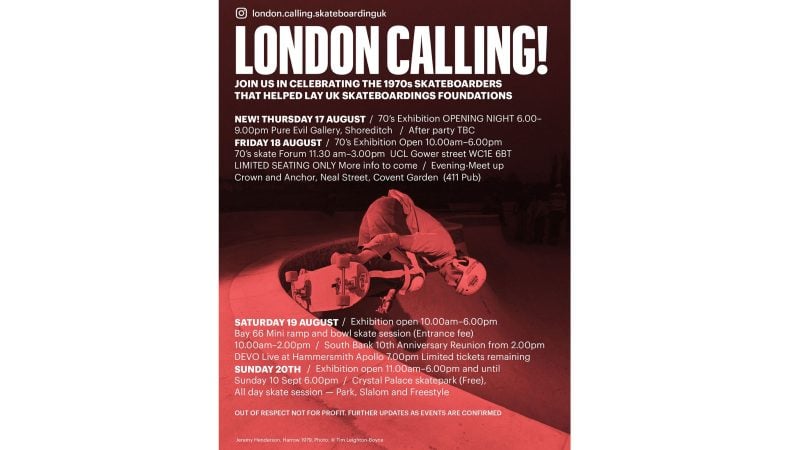 New Event Info: August's Skateboarding Celebration London Calling
London Calling update: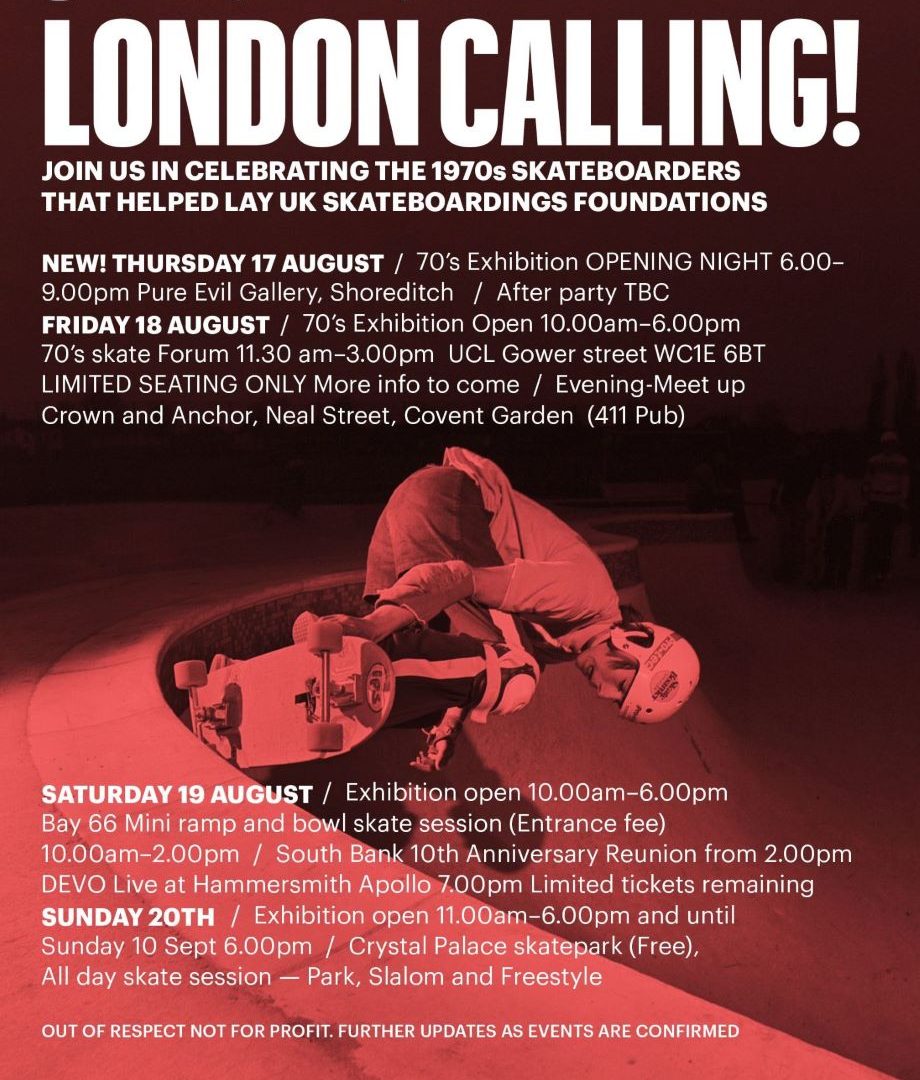 London Calling, an event celebrating the UK's skateboarding scene, has announced the preceedings for Thursday's opening night. The event is set to run from August 17 – 20 in Shoreditch.
Organiser Steve Douglas spoke to Seven Ply Society, where he discussed what he's up to and shares more about this summer's London Calling.