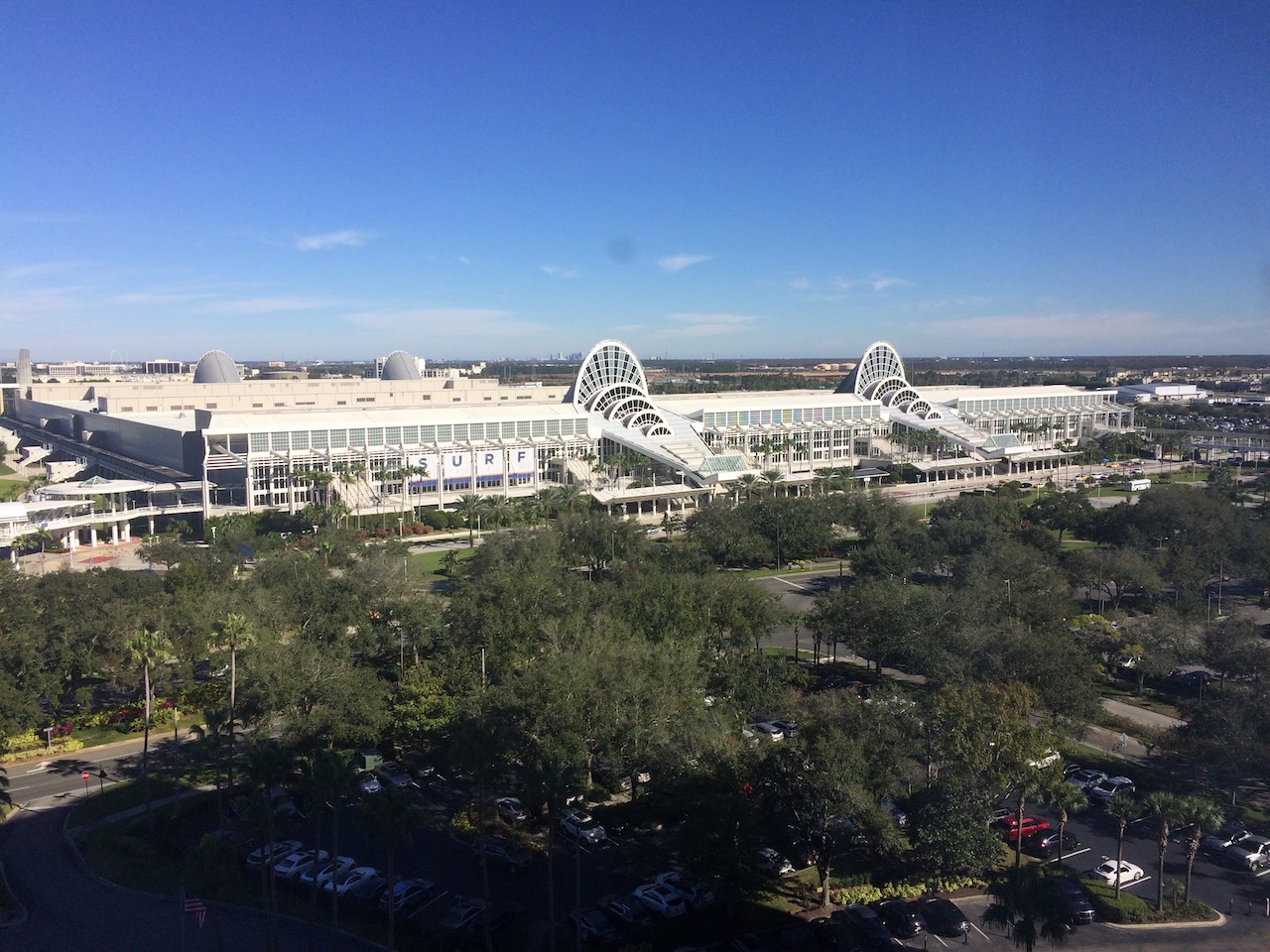 Orlando Surf Expo On Today Until Friday
Starting today, Surf Expo is set to bring the latest trends, brands, retailers, shaping, demos and so much more… to the Orange County Convention Centre in Orlando Florida. Industry experts, qualified buyers and exhibitors showcasing their products and services from across the globe will be in attendance across the high-trade 3-day show.
 Press Release:
Surf Expo Preview January 8-10, 2020
Surf Expo, the largest and longest running water sports and beach lifestyle trade show in the world, opens its doors today. Surf Expo is attended by qualified buyers purchasing for 9,500+ storefronts from across the U.S. and 52 other countries. More than 80% of buyers write orders at the show and 87% of retail attendees are key decision makers. Surf Expo has a large international reach, drawing buyers from specialty stores across the U.S., the Caribbean, Central and South America, Europe and the rest of the world to Orange County Convention Centre in Orlando, Florida. The show features more than 2,500 booths of apparel and hardgoods and a full line-up of special events, including fashion shows, annual awards ceremonies, and demos. Average buyer and exhibitor turnout at the show exceeds 28,600 attendees including retailers, exhibitors and media. Last January's show was a great success with a strong pulse and optimism flowing through the aisles throughout the three-day show.
The buyer-focused grouping of brands features inshore and offshore apparel and accessory products ranging from: Lifestyle and technical apparel to footwear, outerwear, sportswear, t-shirts, sunglasses, outdoor apparel and much more; means that buyers can find all the categories they are looking for.
Two years ago, Surf Expo's Bluewater section made its debut, with a collection of apparel and accessory brands catering to the inshore/offshore saltwater lifestyle. Catering to inshore and offshore apparel and accessory companies, while being inspired by like-minded water sports brands, Bluewater connects to the waterman lifestyle that has always been a part of Surf Expo's DNA and is a perfect complement to Surf Expo's existing floor categories.
The Neighbourhood at Surf Expo is a collection of like-minded brands rooted in surf, travel and adventure located within the surf section. Retailers from around the globe have relied on Surf Expo to identify new trends, new brands, and to get business done. Don't miss your chance to be a part of this award-winning marketplace. More than half of Surf Expo buyers have attended at least 4 consecutive shows/markets and come from all over the globe because they trust that they will find the best of beach lifestyle, resort and water sports. With many new exhibitors at the show you can discover new brands/new products such as Kelly Slater's sustainable clothing brand Outerknown and other key newcomers include RYD, a South African brand that has a great line of surfboards, SUPs, skateboards plus all the accessories from fins, to traction pads, and leashes and ECS Boards Australia.
Retailers can find everything they are looking for with ten categories of products all under one roof with the floor organised by product category. You can interact with key decision makers and get valuable face to face time with manufacturer's senior management. And of-course network with the industry at the myriad of after-hours events and side shows.
The January show features Surf, Bluewater, Paddle and Skate categories. Surfs brands VISSLA, SURFTECH, NSP, Wave Riding Vehicles, Lost, AJW Surfboards, Savage Surfboards, Ricky Carroll, ECS Boards Australia, Sector 9, Aluminati and many, many more will be exhibiting there, plus the live Surf Expo Shape Off competition on the show floor. The show also features fashion shows each day, a full line up of professional learning labs led by industry experts, skate events, a roster of end of show events and off course the Surf Expo Florida Shape-Off.
Wednesday Schedule
11:30 AM – 12:00 resort Swim fashion show at the Stage
12:00 PM – 1:00 PM Mini Ramp Skate Jam: Practice & Registration at the skate park
1:00 PM – 2:00 PM Game of Skate contest Skate Park
4:00 PM – 5:00 PM Damien Hobgoods signing "Thrill Seekers and Risk Takers" movie posters at Salty Crew, Booth 2814
4:30 PM – 5:00 PM Fashion Show for Boardsports/Swim at the Stage
4:30 PM – 5:30 PM Reef Special Event: Between 2 Big Guns – Talk Story With Billy Kemper & Shane Dorian Come have a beer, listen, ask questions for the chance to win a surfboard!  Moderated by Scott Bass of the Boardroom Podcast all at Booth 2417
4:45 PM – 5:45 PM Happy Hour & Screening of Stab in the Dark and and sneak peek of The Electric Acid Surfboard Test, starring Noa Deane at the The Stab Cinema, Booth 3017.
8:00 PM – 11:59 PM Salty Crew Special Event at Lafayette's
Thursday Schedule
9:00 AM – 10:00 AM Battle of the Shop Bosses Mini Ramp contest: Registration and Practice at the Skate Park
10:00 AM – 11:00 AM Battle of the Shop Bosses Mini Ramp contest with Board Retailers Association, Prizes and Rewards will be given from Office Depot.  Skate Park
11:00 AM – 12:00 PM Registration and practice for The Mini Ramp Jam. Skate Park, Booth 3400
11:30 AM – 12:00 PM Fashion Show: Resort/Swim at the Stage
12:00 PM – 1:00 PM The Mini Ramp Jam contest kicks off at the Skate Park
4:30 PM – 5:00 PM Fashion Show: Boardsports/Swim at the Stage
4:45 PM – 5:45 PM Happy Hour & Screening of Stab in the Dark and and sneak peek of The Electric Acid Surfboard Test, starring Noa Deane at the The Stab Cinema, Booth 3017.
6:00 PM – 7:00 PM The Body Glove Industry Party at Surf Expo in the South Concourse, adjacent to Show Registration. Enjoy live reggae from JAHFE, brews, and good times with the Body Glove crew…
Friday Schedule
10:00 AM – 10:30 PM Fashion Show: Resort/Swim at the Stage
12:30 AM – 1:30 PM Fashion Show: Boardsport/Swim at the Stage
2:00 PM – 3:00 PM Shape Off: Awards at the Shaping Bay, Booth
Visit Surf Expo's FREE professional learning Labs to learn skills and pickup knowledge from industry experts and leaders that can help you stay competitive in the marketplace. Tailored specifically for the water sports and beach lifestyle industries, the learning labs take place on "The Stage" as well as in lounges throughout the show. Here's some of the most interesting ones.
Wednesday at 11:00 am, The Learning Lounge, Booth 867: Paddlesports Statistical Analysis: Participation, Demographics & Accidents The ACA & The Outdoor Foundation have partnered to bring you a comprehensive report concerning 2018 data about paddlesports participation, demographics, & accidents. This report provides a statistical view of paddlesports demographics and accident data, with the goal of facilitating effective and targeted strategies to reduce the frequency of paddlesport related fatalities and accidents. Additionally, the report includes paddlesport participant behavioral insights and trends. The report provides data on the following activities: kayaking, canoeing, rafting, and stand up Paddleboarding (SUP)
Wednesday at 1:00 pm, The Learning Lounge, Booth 867: Women of Watersports – It Takes a Village. Successful ladies from the business side of the paddle industry will exchange ideas and views, share success stories, spotlight innovations and participate in the creative process.
Wednesday at 3:00 pm, The Stage: Business masterclass for any relationship based business strategy and tips in leadership, management, customer service, marketing, hiring, competition and sales.  Plus, some valuable resources, advice and tools that are a must for growing your business over the next few years.
Thursday at 10:00 am, The Learning Lounge – Booth 867: Experience is the New Loyalty. We are witnessing an emerging generation that has never known a world without cell phones. The next-gen shopper expects to walk into an experience, not a store. As user expectations continue to shift, how do retailers continue to engage customers?
Thursday at 11:00 am, The Stab Cinema, Booth 3017: Surfing In The Olympics: Tapping into surfing's debut in the Tokyo 2020 Games to increase traffic and sales. Surfing will debut as an Olympic sport at the Tokyo 2020 Summer Games. The sport of surfing will be featured on the largest competition and media stage in the world beginning in July 2020. And surf retailers can and should be looking at ways they can tap into this history-making event to build shopper spending and traffic in their stores, on their social media and e-commerce sites.
Thursday at 1:00 pm, The Learning Lounge – Booth 867: Legendary Shops that are surviving and thriving in today's competitive market. Owner/operators of USA 's industry's' most iconic retailers will share success stories, creative ideas, strategies, and more!
The 2020 Shape Off. This is an annual contest and exhibition that promotes the craft and craftsmen of hand-made surfboard shaping. Shapers from across the country compete to replicate an iconic board as a tribute to Dick Catri and his contribution to the art of surfboard shaping and the industry.
The shaping schedule is:
Balsa Wood Shape Off
Shaping Demos
Wednesday, 9am-1pm
Kenny Briel, Savage SurfboardsThursday, 9 am-1pm
Matt Calvani, Bing Surfboards

Friday, 9am-1pm
Josh Peterson, 2019 Winner, Peterson Surfcraft

Wednesday

1:30-3pm Josh Oppito, Rozbern Surf
3:30-5pm Sean O'Donnell, Shapes by Sean O'Donnell

Thursday

1:30-3pm Ricky Carroll, R&D Surf
3:30-5pm George Robinson, George Robinson Surf Designs
So, a full program on top of the multitude of stands will keep you busy throughout the three days. Look forward to seeing you there and look out for Source's show photo gallery to keep you on to of what's hot