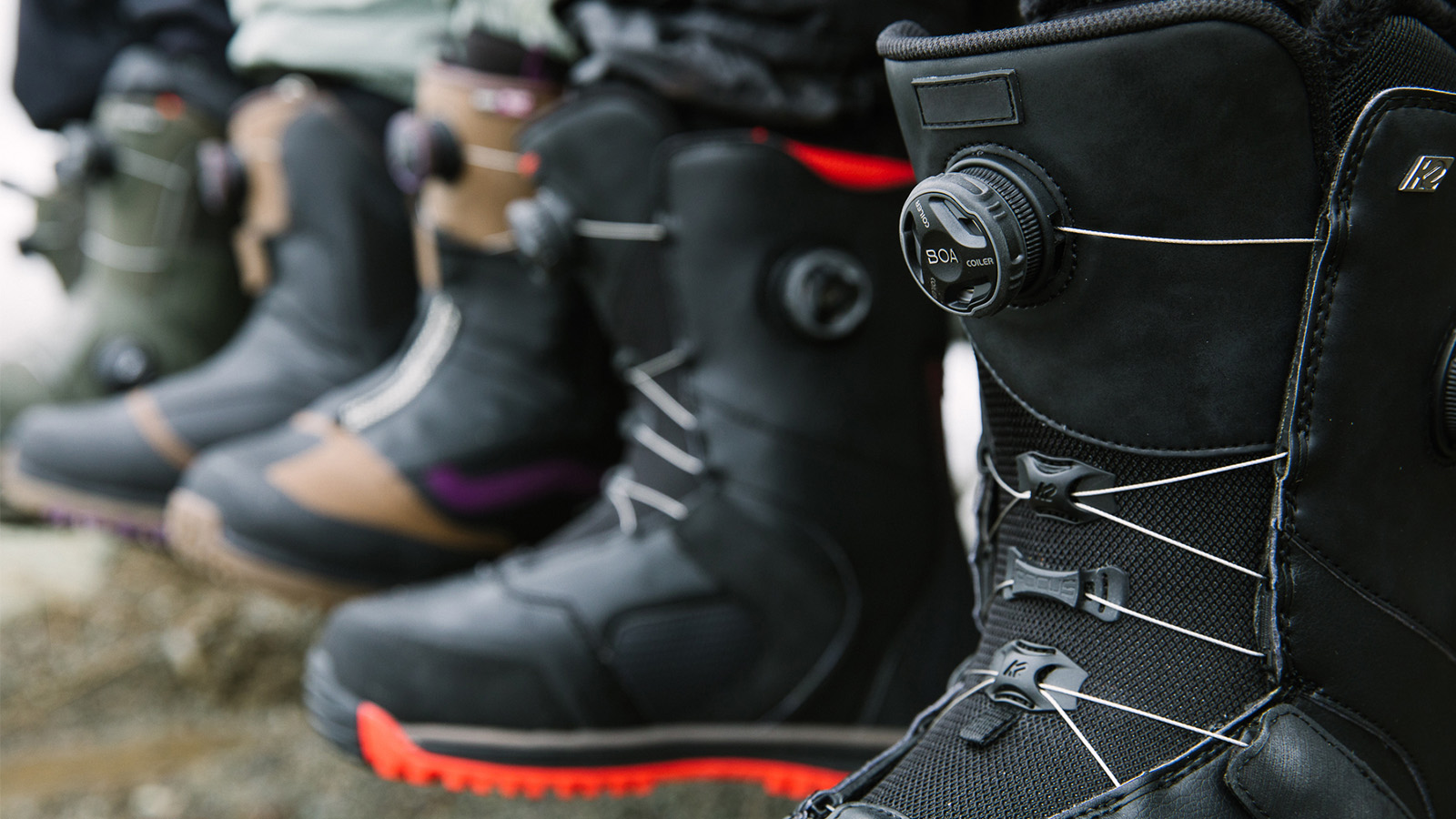 BOA FW20/21 Snowboard Boots Preview
Retail Buyers Guide: Snowboard Boots FW20/21
Brand: Boa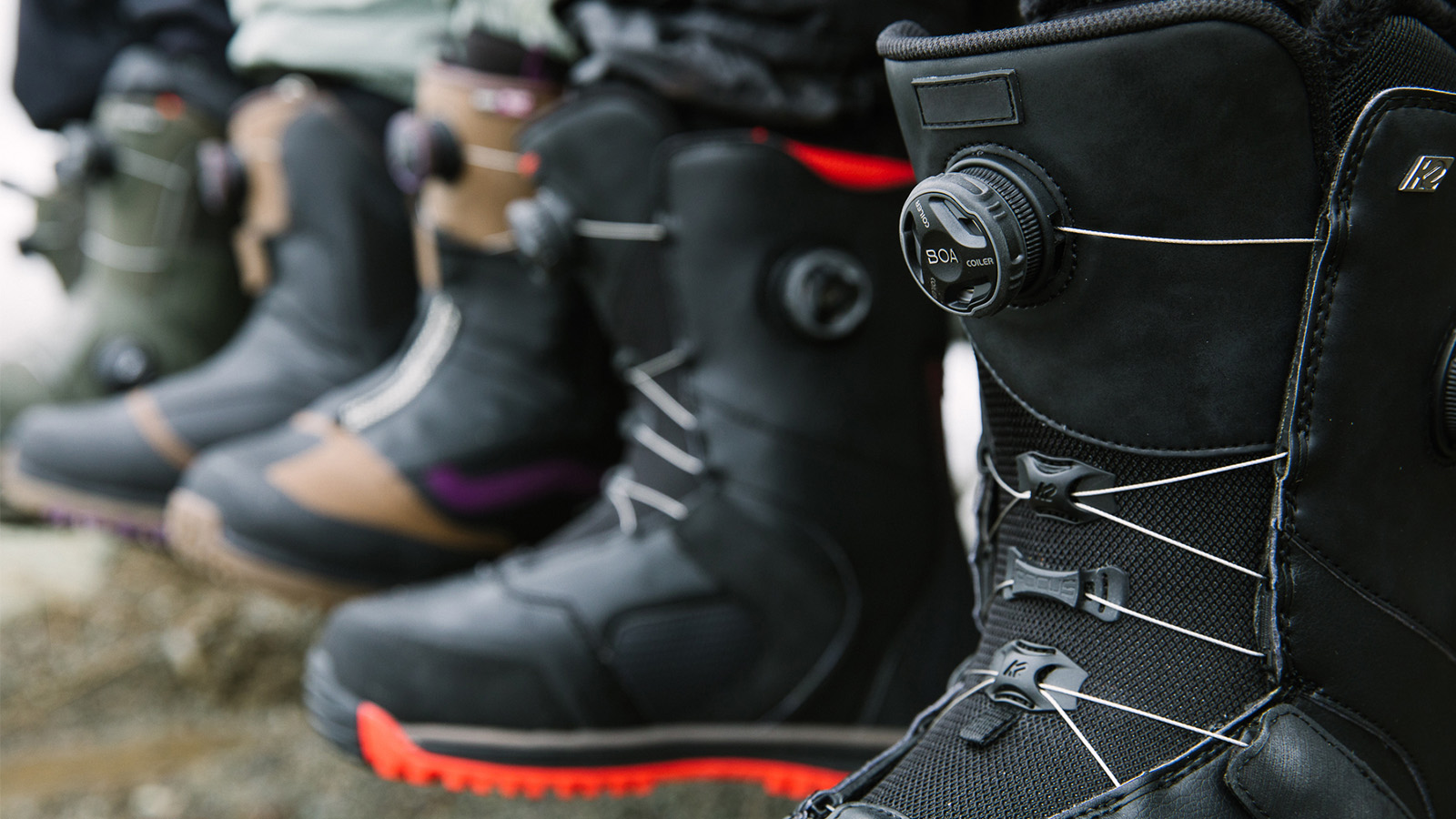 Please tell us about the Boa® brand
(WW) – Ahh, good story… Boa was founded in the Rocky Mountains of Colorado – the place we still call home today.  Boa's founder, Gary Hammerslag moved to Steamboat in the mid '90s after selling his previous company, which created innovative catheter solutions to improve angioplasty procedures. While spending much of his new-found spare time riding, he just kept thinking "there MUST be a better way". Gary envisioned the possibility to dramatically improve the fit and performance of snowboard lacing systems.
After numerous prototypes and tests, the Boa Fit System was born – creating a fast, effortless, precision fit that would ultimately help revolutionize snowboard boots. Gary's intensity and belief in Boa attracted our first two brand partners, K2 and Vans, and launched the first Boa-equipped snowboard boots to consumers in 2001. Fast forward to today – we are working with all major snowboard boot brands across the globe including 32, Adidas, Burton, DC, Deeluxe, Nidecker, Nitro, Ride, Salomon and more.
Those two initial brands took a chance and what started in a one-room office in the Rocky Mountains has become a global company with offices in the US, Japan, Hong Kong, China, South Korea, and Austria. Together we have one shared vision: to create disruptive, innovative, high-quality products that transform fit and performance so you can perform at your peak. Speaking for myself, being at Boa since 2006, it's been a hell of a journey and I'm proud of what the team has been able to accomplish.
Can you tell us a little bit about any new Boa products launching in 20/21?
(WW) – We have two main tech stories for the 20/21 product season. The launch of our new H4 Dial platform and TX3 textile lace.
H4 is an evolution of our H3+ platform, built to withstand impact in all conditions and engineered for durability, quick installation, and easy repair while still offering the same precision and performance. I'm excited about this one as it answers the question we might get of "what if it breaks?", simply put the answer now is, "It won't"!
TX3 is Boa's first textile lace specifically designed and engineered for shell closure on snowboard boots, an alternative to our traditional steel lace. TX3 provides a softer, more flexible look similar to the characteristics of traditional lace.  However, unlike your standard laces or speed-lace we've designed TX3 to be much smaller in diameter to work with our system but still meet the necessary strength requirements for snowboard boots.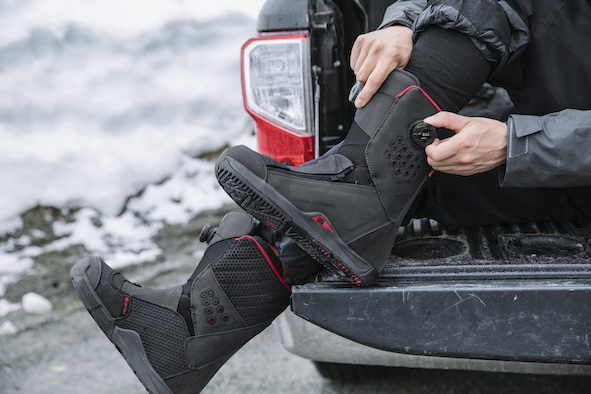 What benefits does Boa bring to the consumers and the market?
(WW) – Boa consists of three main components – a micro-adjustable dial, strong and lightweight laces and low-friction guides. The wide range of our product line allows our brand partners to route lace in unique paths creating different configurations that deliver unprecedented fit and performance. While each component is crucial in optimizing the Boa experience, the foundation of what we do begins with the Boa dial.  The H4 Coiler™ dial uses Coiler™ technology to increase the speed of entry and quickly take up slack lace. Each micro-adjustable click of the dial provides 1mm of precision adjustment. The 4:1 gear ratio and cushioned grip provide the advantage to get the fit you're looking for with an effortless turn of the dial.
Who are your key launch partners for the new technology and which of their models integrate your new technology?
(WW) – Yeah, maybe just to note a few key products in no particular order. I'd have to say to keep an eye out for the:
Nitro Club/Cypress Dual Boa
Burton ION, along with all the Step On product (M&W).
Salomon Launch/Ivy (new) Boa w/ Boa str8jkt
K2's Taro Snow Surfer, Renin and Women's Estate.
Nidecker Falcon (New)
32 Focus Boa and Team Two Double Boa
Deeluxe ID Dual Boa (new)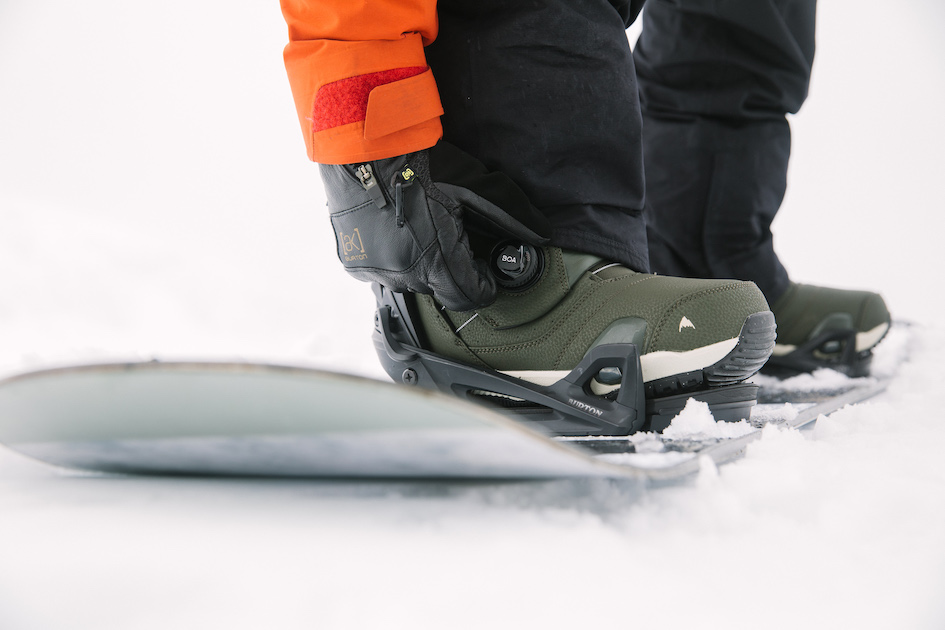 How do you run your R&D with snowboard boot manufacturers?
(WW) – New development projects always start first with the brand. We've managed to develop some outstanding relationships with our snowboard boot partners and have worked with some of the same people in product for years.
First, we gather information. What exactly is the brand trying to achieve, does it follow our performance fit strategy, do we have current parts available or does this kick-off a larger scale project?  Essentially building a problem statement to understand what issue the brand is trying to solve or to be improved upon, helping identify the gap between current state and desired goal. Then we connect them with our internal development team that is dedicated to supporting the creation and implementation of new configurations from initial samples to mass production.
We have an amazing facility here in Denver. We just launched a state-of-the-art Performance Fit Lab and partnered with the University of Denver on a validation study proving Boa's impact on speed and agility. We also have a dedicated team of 2D advanced footwear designers and 3D prototypers, working to develop the best fit solutions in the market.
Once we have clear direction/intent we can begin with a round of 2D inspirational sketches or jump right into physical prototypes. This process is a huge help to our brand partners speeding up development time and aiding in conversations with the brand design, development, and factory teams. At that point we work closely with the boot manufacturer by providing training on correct installation and assembly of our components.
What marketing initiatives are you running to support the new technology this winter?
 For the trade launch of H4 and TX3 this winter we will have ads in a handful of industry publications and provide our brand partners with in-booth POP, and digital displays. We are excited for consumers to get their hands on the new product! With H4, our updated cartridge-based system and improved durability advance the user experience. With TX3 we are bringing our soft lace as an option to all our brand partners, matching the strength and durability of our tried and true stainless-steel lace.
As a brand, in 2020 we are focusing on our continuous growth in the snowboard community. With this being our core segment, we have our longest standing consumers and with that comes professional athletes. We have been building our Boa Pioneer program with some of the industry's top athletes, like Travis Rice, who has been riding in his pro model boots that feature Boa for over a decade. Our belief is that the world's best athletes are better in Boa.