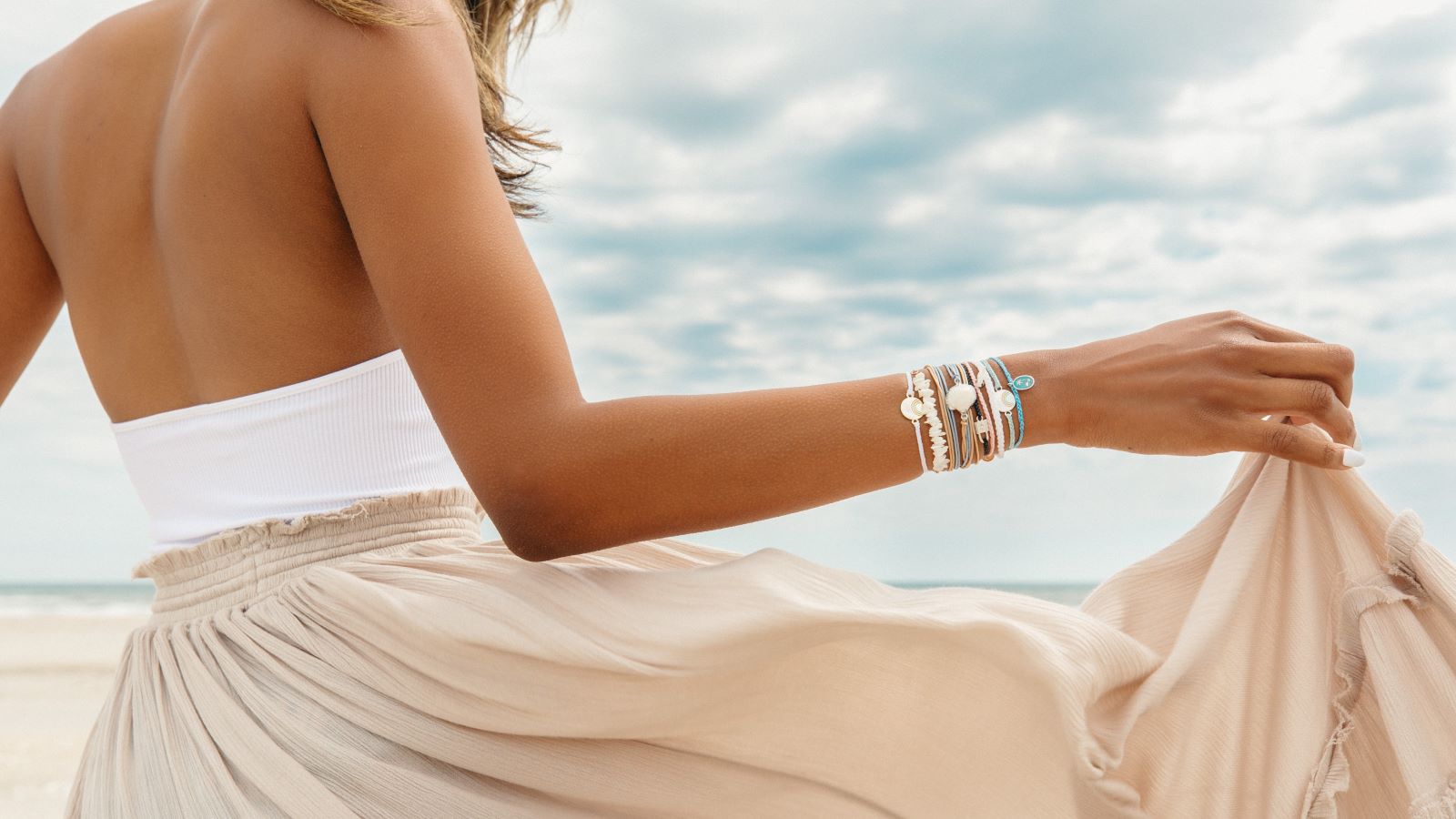 Pura Vida: The Accessories Brand Making Waves In Europe
Born in Costa Rica, developed rapidly in the USA and now making waves in Europe, Pura Vida is the jewellery brand taking the action sports accessories market by storm.
What is the story behind the creation of Pura Vida?
Established in Costa Rica in 2010, Pura Vida was born to provide sustainable jobs to artisans worldwide and raise awareness for charities with products that give back. The story began when two Southern Californian friends took a college graduation trip down to Costa Rica and it didn't take long for them to fall in love with the laid-back lifestyle. One day, after catching some waves they came across two artisans, whose colourful handcrafted bracelets captured the simple beauty of Costa Rica. Desperate to find a way to help them, they asked the artisans to make 400 bracelets to take home with them. Back in San Diego, the friends put the bracelets on display in a local boutique, selling out completely within just a few days. And it hit them: These pieces were more than just simple friendship bracelets, they were a movement that celebrated the simple things in life – or "Pura Vida," as Costa Ricans would call it. Translating to "pure life" in Spanish, "pura vida" is more than just a saying; it's a lifestyle all about enjoying life's little pleasures, slowing things down and living life to the fullest. The four teamed up and what started out as selling just a few bracelets a week has grown into a worldwide movement with millions of bracelets sold each year.
How does Pura Vida lessen its impact on the planet and its people?
Pura Vida is a certified B-Corporation business which means as a brand, we meet high standards of social and environmental performance, transparency, and accountability. Giving back is fundamental to Pura Vida as a brand now working with over 800 artisans worldwide. We are committed to positively impacting all workers, communities, customers, and our planet. We are proud to have donated over $4.3M to more than 200 charity partners and it's important to us that this is messaged to customers as key brand messaging. All give-back information is outlined on our website and on the packaging for charity products.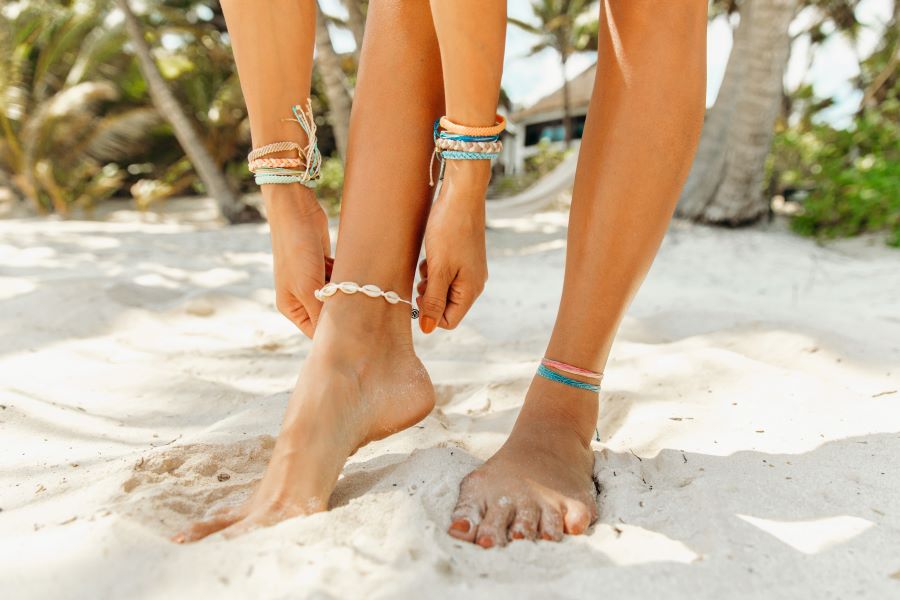 What has been the most popular product in the whole line and why?
Known for its original 'string bracelets', the Pura Vida range now expands into an array of metal jewellery and accessories. It's inspiring to see that our Boarding for Breast Cancer Charity string bracelet is amongst those of our most popular products here in Europe. Giving back and doing good is the foundation of the brand, where the Pura Vida movement began, therefore it's important to us that the Charity collection is always forefront and driven by customer feedback. Listening to our audience and remaining reactive is a central part of our evolution. Our product range is led by our community, and we are dynamic in creating products which give our customers the opportunity to feel heard and support causes that matter to them.
Who is your target customer?
Pura Vida is on a mission to build the most powerful and socially conscious gen-z community which includes over 2.1M social media followers. Through our 'pop-cult' status, the brand has inspired its younger consumers to stand for a cause they believe in. In 2019, Pura Vida was the #1 most engaged jewellery brand on Instagram. More recently, Pura Vida have reached over 500K followers on TikTok, and our socially active fanbase have enabled us to collaborate with influential individuals to share our brand philosophy further. Recently, we have teamed up with US TikTok star, Charli D'Amelio (148M followers), to create a bespoke collection which encouraged her highly engaged following to be positive and openly discuss their mental health.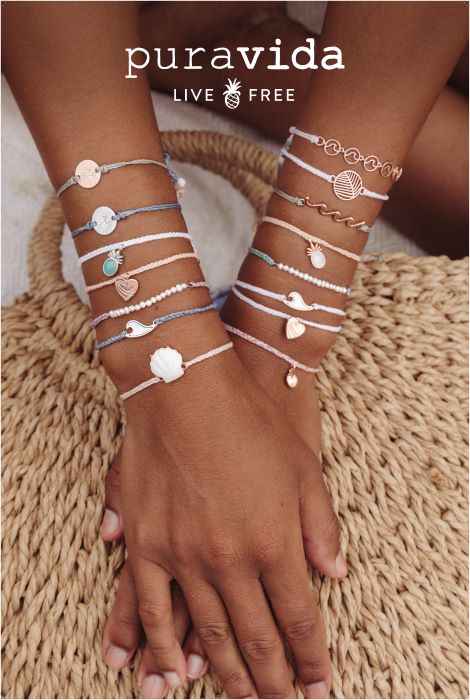 How do you support retailers who carry your brand?
We benefit greatly from the huge success of Pura Vida in North America which gives us the platform and budget to significantly support our retail accounts across Europe. Brand education is our focus, and we work closely with our retailers to ensure they have the necessary tools for enhancing how the brand shows up in their stores and how customers interact with our product. Recently we have rolled out our pop-up store events which allow us to connect with local influencers and like-minded local businesses to celebrate the Pura Vida movement and bring the brand story to life.
Since arriving in Europe in late 2020, Pura Vida has grown rapidly. We are excited by the potential the brand has to offer and to explore the huge range of opportunities available. We are committed to building a thriving, multi-channel distribution for this dynamic and disruptive brand. The future of Pura Vida in Europe is bright!