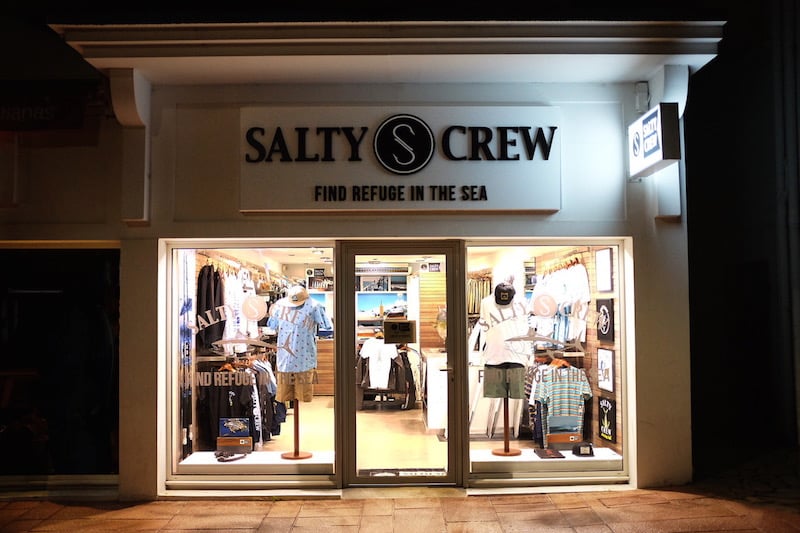 Salty Crew Opens First Flagship Store In Hossegor France
Continuing their global growth, Salty Crew have opened their European flagship store in the continent's surf hub of Hossegor, France, having already expanded from their base in the US to Australia last year.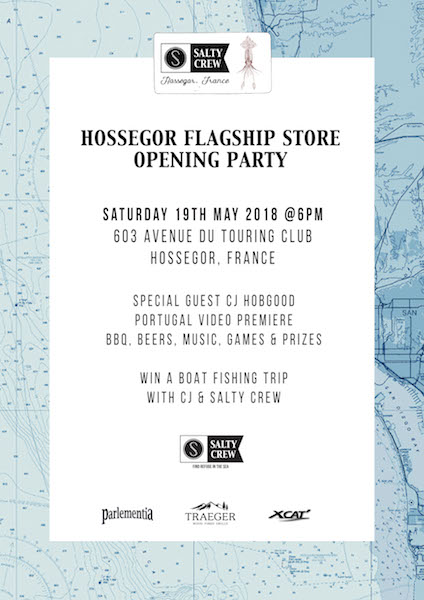 Press Release: With Salty Crew landing on the shores of Europe this Spring, it was essential to have a hub where the brand's story could be told and passed on. Jared Lane started the brand four years ago in the closet of his father-in-law's store, Fast Lane, in San Diego. After growing at an incredible rate in the US it has now expanded overseas into Australia (last year) and now Europe for 2018.
With Hossegor being the continent's surf capital it was a logical spot. "The brand is fully showcased in a rad town with awesome surf culture," Jared said. "The flagship store in Europe mirrors our brand in the U.S."
The town ties in well with World Champion CJ Hobgood who is also part of Salty Crew. "Hossegor is one of my favourite places on earth! it has given me so much. It is a place that helped me qualify for the tour, I won my first CT event, and filmed many sections on those beaches. Most importantly, the relationships I have made along the way. To say I am stoked to open up a Salty Crew store there is beyond my wildest dreams."
CJ will be in Hossegor this week for the official opening party of the store