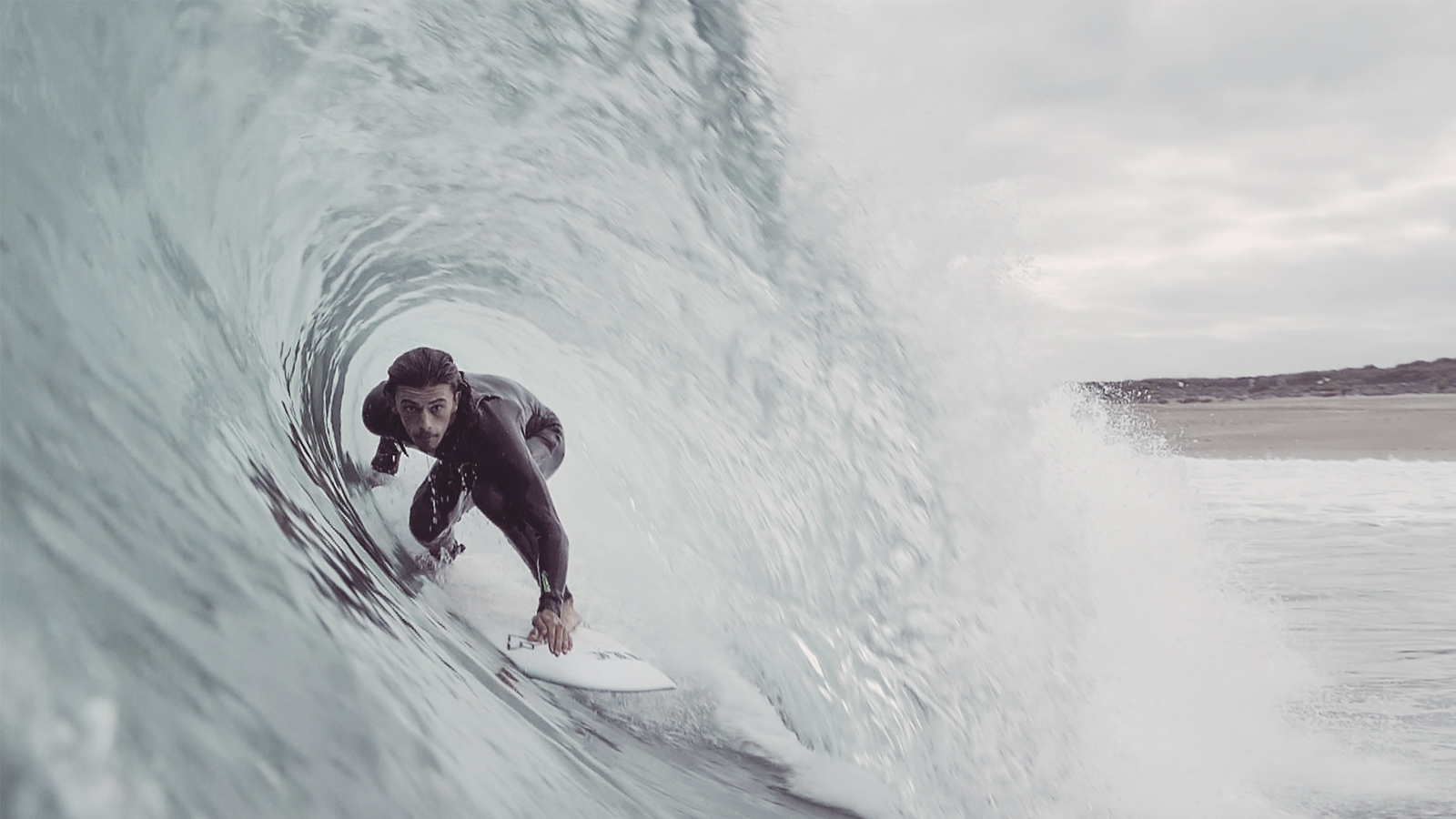 Venon 2018 Surfboards Preview
Retail Buyers Guide: Surfboards 2018
Brand: VENON
Interviewee: Benoit BRECQ – Marketing Manager
OVERALL TREND
Is the market expanding at the same pace than the previous years? (one or two-figure growth?)
Surfboard sales are rising slightly at VENON Surfboards although I think that speaking in general terms, there are more and more boards being sold every year. Boards are being sold by more and more actors in the market. The cake is growing, so the size of everyone's piece is not getting smaller. The market for used boards is very active, and shouldn't be neglected. On the Internet as well as in stores.
What about the demographics of your end consumers? (kids, teens, adults, senior surfer, male/female…)
Our clientele is rather mixed. We reach all kinds of surfers, younger and older surfers, male and female alike. We have a large range with something to fit the needs of everyone.
Which areas/countries register the strongest growths?
We've just set up shop in England. Liam O'Shea our rep in the country is starting to get some good feedback about our boards, which are starting, slowly but surely to carve out a place in that market. France and Spain are still the countries where we have the best representation, but we're also present in other countries like Portugal, Germany and even Morocco.
BOARD DESIGN
The performance/hybrid shortboard is a staple design, but what are the subtle evolutions for 2018?
We work very closely with our riders to develop models year after year. For 2018, we have the new EDV2 model by Edouard Delpero, a modern shortboard with a fish tail that is functional and polyvalent at the same time for a truly fun and function everyday board!
Retro-inspired models are doing good as well, driven by the come-back of the traditional twin fish design in the last 2 to 3 years. Do you confirm?
At VENON Surfboards our RETRO/FUNBOARD line is the line that sells the best and represents the mainstay of our sales. As a matter of fact, we've developed a bamboo carbon construction alongside our classic polyurethane especially for this line and for lovers of beautiful boards with a beautiful finish.
Do entry-level boards benefit from those previously mentioned trends (the shorter yet easier hybrid shortboard, the chubby outline and good looking of the neo-retro models…) Do you cater to the longboard user?
We don't offer what you would call true entry-level boards. We only work with quality products to build our boards: foam blanks by Benet Foam, Excell fibreglass, FCS Fusion fin boxes, etc. But it's true that we offer a large range of Hybrid/Funboards and Longboards well adapted for the general public at reasonable prices, and we concerned mainly with the shapes, quality and designs of our different models. Longboarders, especially have the choice between three different models of longboard and will also have a great time with our different hybrids.
CONSTRUCTIONS
Fancy EPS stringered models are making much noise: is the traditional PU model (soon) dead? Are top techs from the premium models trickling down to the lower ranges? What's your take on advanced constructions for 2018?
In the past, we offered three different types of constructions at VENON Surfboards (Polyester/Epoxy/Bamboo Carbon). For 2018, we're focussing on polyester and bamboo carbon epoxy.
Traditional polyester construction is not dead and represents the vast majority of sales. It's true though that mentalities are changing and that more and more surfers are interested in epoxy boards, so we decided to develop an epoxy technology mixing carbon and bamboo for people who appreciate beautiful boards and performance in order to live up to their expectations.
PUBLIC DEMAND
What are your top 3 selling boards?
Our three best sellers are hybrid models, our 6'4" EVO, 7'0" Gopher and 7'6" Egg, which are all fun, easy and polyvalent at the same time. They work just as well for experienced surfers looking for a fun board for summer or days when the waves are small as they do for intermediate surfers looking for a board to help them progress and have a good time.
PRICE POINT
The high-end shortboard is getting closer to the 1.000 Euros mark (well, at least breaking the 900 Euros): price isn't an issue, quality/performance is? Is the 600 euro segment (in shortboards) of any interest?
At VENON Surfboards, above all, we want to offer quality products at reasonable prices. We're not trying to be the cheapest because, above all, we want to offer quality products.
But we still offer boards with functional shapes and high-end materials between 550€ and 600€. First and foremost, surfers are looking for a good board at a nice price.
GO GREEN
What is the house politics regarding greener materials, wastes and safety conditions on the production line?
Concerning the environmental aspect, we've been working for several years on epoxy construction. Made from polystyrene, the cores of these boards are recyclable and on that topic we are also partners of the Resurf Project whose aim is to recycle polystyrene surfboards and bodyboards.
Also of note, we have an in-house recycling area where we collect old boards waiting to be picked up for recycling by the Resurf Project.
RETAILERS' HELP
What do you offer to shop owners so they can still have an edge on the sales pitch (compared to the online info)?
Our priority is the core retail market that we've been working with forever and that we want to continue to develop.
We work hand in hand with them to keep our range continually evolving and answering their demands and those of their clients.
We offer in-store events to help showcase and let customers test our products. For the last two years we've done a European test tour with several quivers of boards that visits different retailers in order to help them get their clients to test boards and to help push sales. We also organise autograph sessions with our riders as well as surf film nights.
KEY PRODUCTS
Take us through your two key products for 2018.
The new EDV2 pro mode by Edouard Delpero is a modern shortboard with a fish tail, which is functional and polyvalent at the same time, a great well-performing, fun board for everyday conditions!
The Zeppelin 8'0" bamboo carbon model, the perfect mix between longboard and funboard is a highly polyvalent model that will make everyone happy.