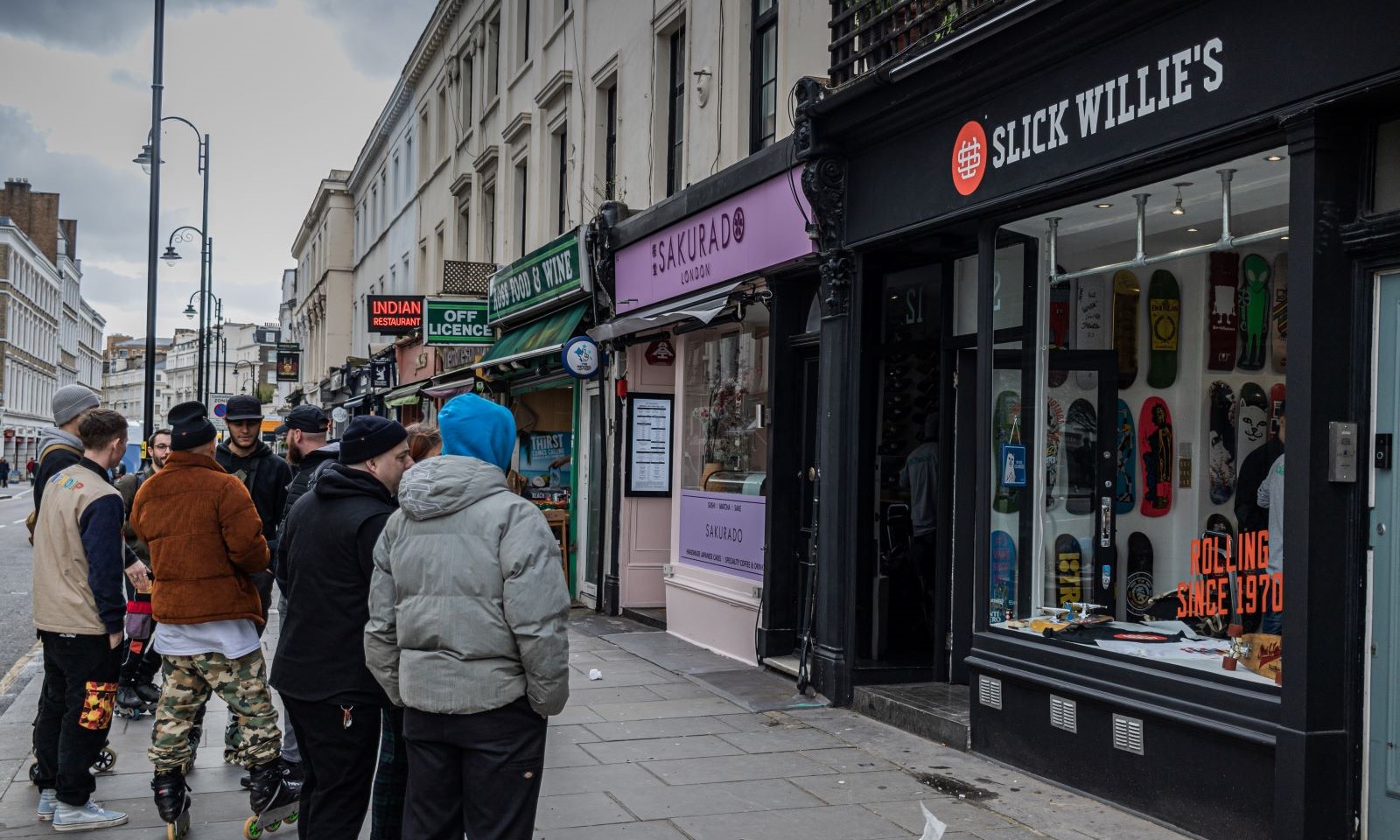 Slick Willie's -London's First Skate Shop- Turns 50
The past 50 years haven't always been smooth sailing for Slick Willie's with many store openings and closures, new locations, new owners and event hosts. Despite this, Slick Willie's has re-opened its' London store, ready for the retailer's 50th anniversary.
Press Release:
SOURCE Interview with Slick Willie's: London's First skate shop Re-Opens on Eve of 50th Anniversary
Back in 1970, in the days before endless content on the internet and every single product imaginable just a click away, obtaining lifestyle products from the U.S. in Europe actually took some effort. Only very few shops carried the latest trends from America, especially when it came to budding cultures such as skateboarding, and shoppers would make pilgrimages to these chosen few retail locations.
One such shop is Slick Willie's, also known as the very first skate shop to open its doors in London. Named after a pool hall its original founder visited in the United States, Slick Willie's first opened its doors at 47 Kensington High Street, next to the then famous Kensington Markets, where it supplied American clothing and eventually introduced skateboards during the mid-1970s.
It's had an interesting and varied history, weathering many storms, changing location and owners several times, held the first (and only) baseball game at Chelsea football ground as well as being one of the first stores in England to sell brands such as Champion, Russell Athletic, Quicksilver, Mambo, Vans, Converse, O'Neill, G-Shock watches and New Era baseball caps.
After several openings and closings, the store now officially reopened on February 29, 2020 with an exciting new brand refresh and fully refurbished store on Saturday February 29, at 12 Gloucester Road, South Kensington, London SW7 4RB.
Store owner, Rudy Porter decided it was time to update the store to meet the demands of their growing customer base and better serve the skate community. The store has big plans for 2020 and SOURCE Skateboard Editor Dirk Vogel caught up with Rudy and Nick to talk anniversary celebrations and the next fifty years.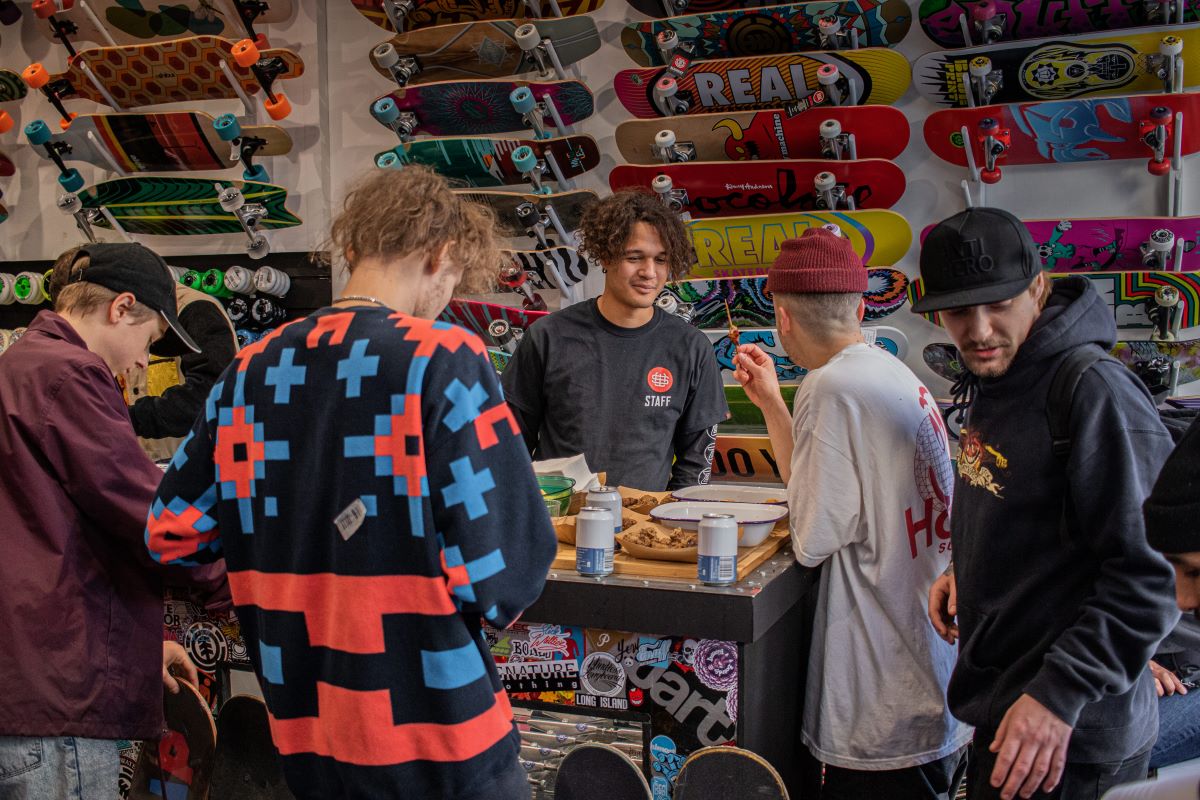 How did Slick Willie's get started and what was the product selection in those early days?
Slick Willie's first started selling skateboards in the mid-1970s and must have been one of the first shops in the UK to stock them. The store first came about in 1970 but back then it sold American clothing and baseball gear. Our relaunch is all about new branding with a fresh logo and a new style to the shop.
How has your approach to skate retail changed and what is your new strategy?
Our aim this year is to expand our skateboard range with more brands on offer and put a bigger focus on clothing. We will also be pushing our own stuff more with a brand-new range of clothing dropping on launch day. We pride ourselves on great customer service and that is what we want to provide for years to come.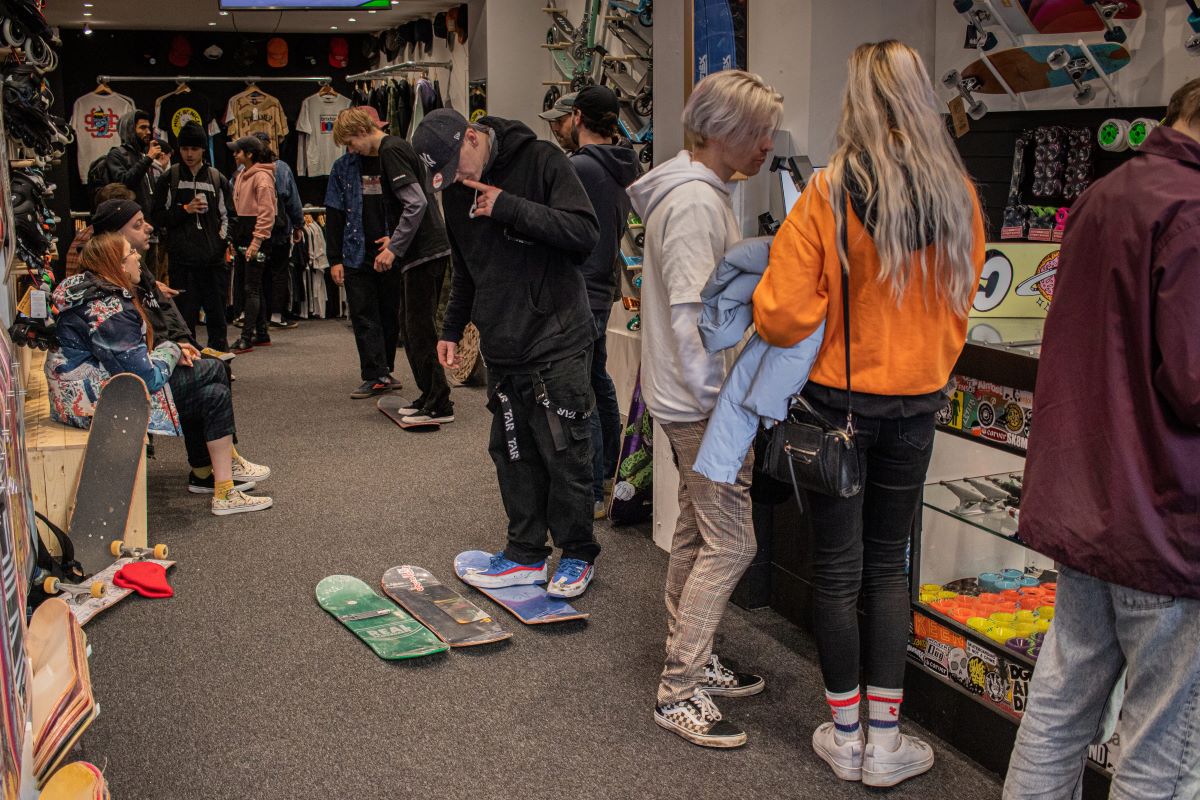 Speaking of direct service to the skate community, what is the importance of core board shops to the overall scene, especially young generations?
Physical skate shops are important to the scene; if you've planned a day of skating and first thing in the morning your board snaps, an online order won't save you! With lots of skate shops having a hard time and some closing down, whatever city or town you live in you should support your local skate shop and help keep them going.
Can you share some initiatives you have planned over the summer?
This summer we plan to celebrate our 50th by having a big skateboard comp and an Old School reunion with of some of the original UK skaters. We also want to get more involved with grassroots skateboarding too, and will be working closely with a London Skate School called Skates and Ladders.
Will you be sponsoring a team and hosting events/tours/demos/contests?
We currently have a skate team and they attend a few of the UK events, for the last two years we have come third in the UK Vans Shop Riot Comps so hopefully we can go one better this year! As I mentioned we should be holding a competition later this year and have just started the planning!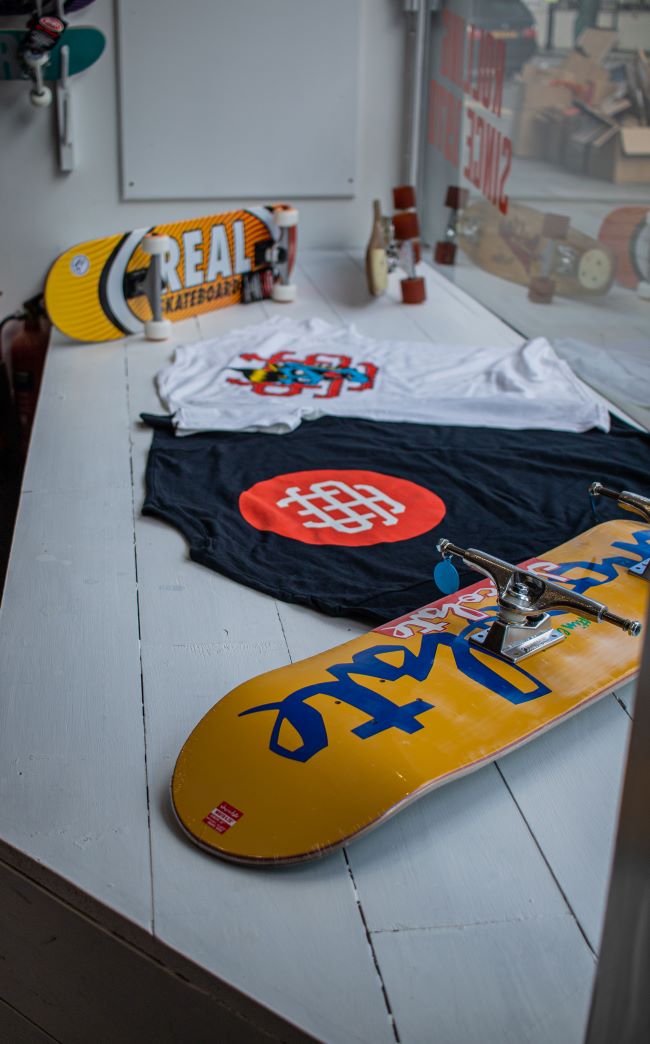 Will you focus on stationary retail or also run a web shop? And why?
We have had a website since 2011, it's a necessity nowadays as you need to have a presence online. Our main focus though will always be delivering a good customer experience in store, the website helps people find us from all over the world.
Do you expect a boost to skate retail from the 2020 Olympics? Will you be running any special initiatives?
I think the Olympics will give skateboard sales a big boost worldwide, we've already seen a rise in complete board sales and there seems to be a lot of new people starting out. The Olympics will only accelerate things further and I'm sure loads of new people will be buying their first skateboards. We don't have anything special planned for the Olympics but will be here to help current skaters and anyone else who want to get started!
Thanks for the interview, here's to 50 more years.
Want more? Also listen to Rudy Porter and Ben Harris chat about the history of Slick Willies on BBC Radio.