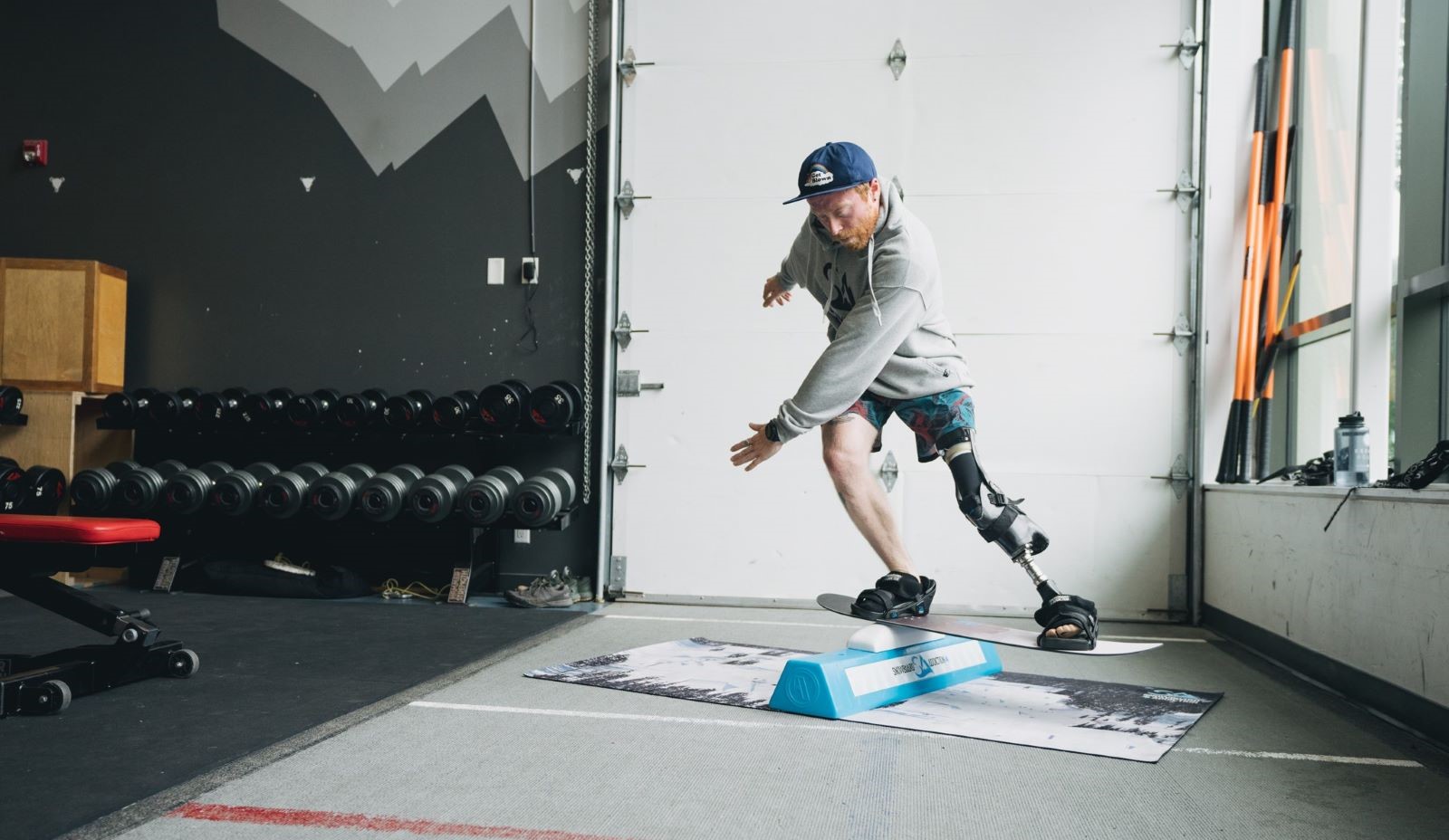 Snowboard Training Brand Snowboard Addiction Buzzes Off Lockdown Fitness Boom
In 2007, Nev Lapwood founded Snowboard Addiction to help train freestyle snowboarders. Since then, the company has continued to grow, expanding their product range, training facilities and team and even appearing on the Canadian version of Dragon's Den. SOURCE spoke with Mason Copeland, the brand's Marketing Manager to find out more about the brand and also how the fitness boom sparked by the coronavirus lockdown caused sales to spike, with supply issues to follow.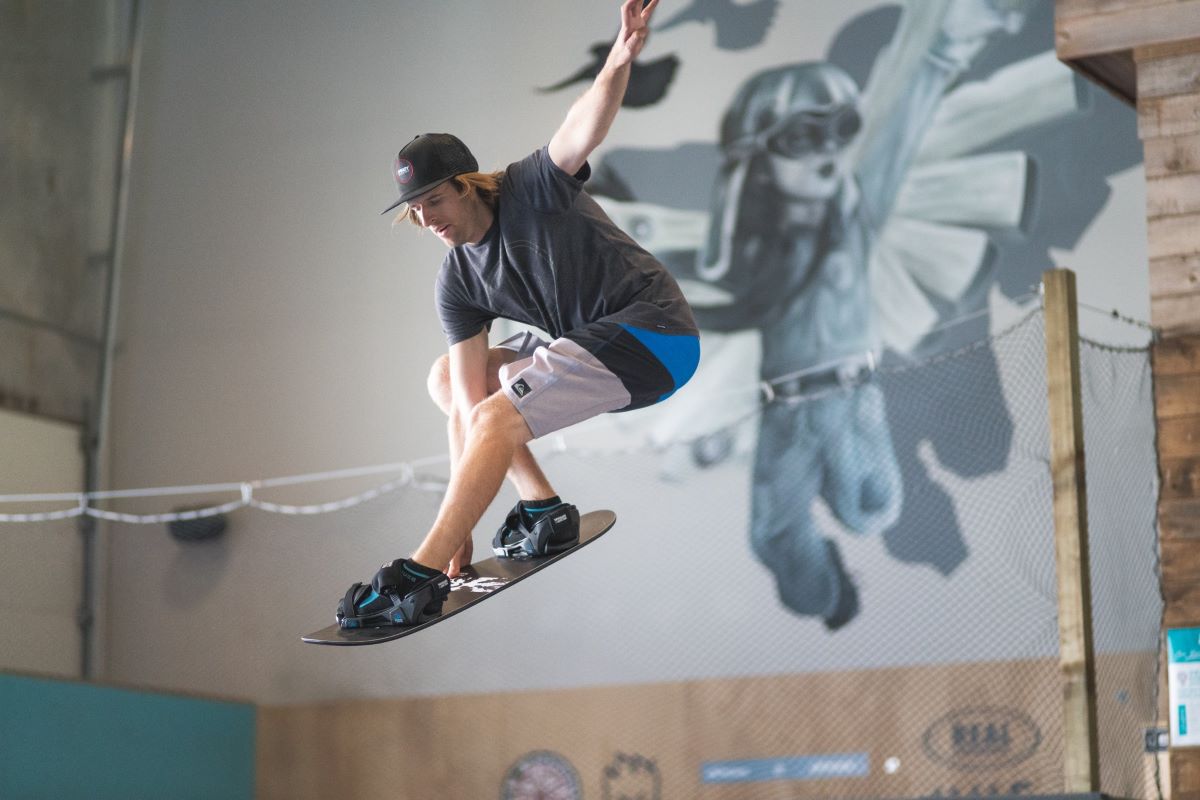 Please tell us about your business history, key management staff, years trading, product categories.
Snowboard Addiction was founded in 2007 when SD video still existed and Youtube hadn't taken off yet. Founder Nev Lapwood started looking for a better way to teach snowboarding which is when Snowboard Addiction was founded. In 2009, after teaching for many years and now bringing tutorials to a wider audience through Snowboard Addiction's digital tutorial platform & membership program, founder Nev still felt like there was more to be done for freestyle snowboard training. After many prototypes & bruises, the first version of our current Training Boards and Balance Bar were put to production. With steady growth and more than just tutorials in the picture, Snowboard Addiction was fast outgrowing its small team. In 2015, Nev hired Saxon Farnworth as chief operating officer. Saxon quickly started up an internship program after being hired and continued to expand and grow Snowboard Addiction. Struggling to keep up with demand in 2015, Nev and Saxon got the chance to pitch Snowboard Addiction on the Canadian Television program Dragon's Den. Dragon Michele Romanow saw the potential in Snowboard Addiction and agreed to a deal. While the deal fizzled out before anything came of it, Snowboard Addiction gained exposure and built its following. As Snowboard Addiction's growth continued to explode, so did our following. In 2015 we had the fortune of working with Canadian professional snowboarder Seb Toots (Sebastien Toutant), who used Snowboard Addiction Training gear to help him with his Olympic and X-Games wins. In 2018, our team of ambassadors continued to grow with the addition of French Canadian rockstar Max Parrot. Max threw down with us at our local trampoline facility and continues to train on Snowboard Addiction Training products to dial in his Olympic and X-Games winning lines. Now, to this day, with 4 core team members, Snowboard Addiction continues to pride itself on being a hub for snowboard education with a single goal of improving your riding.
How are you sold in Europe?
We use a third-party order fulfilment company to stock and ship our products worldwide. One of their warehouses is located in the UK which services our European market. Additionally, there are several snowboard shops and trampoline facilities that carry our products across Europe. Places like RS Parks in Finland as well as Razzle Dazzle Distribution in Switzerland carry our products, to name a few.
With lockdown forcing people to exercise at home – how's COVID-19 affected sales?
When the COVID-19 pandemic broke out we were uncertain as to how this would affect Snowboard Addiction. Fortunately for us, our customers have been very supportive through these trying times. When the resorts around the world stopped spinning their lifts, it seemed as if everyone needed to get their snowboard fix one way or another. Since everyone was stuck at home in isolation our products were a great alternative for most people as they could still feed their snowboard addiction. When the resorts closed, we experienced an influx of sales compared to a normal year. It was clear to us that we could help fix the boredom of snowboarders around the world with the use of our training products. We are very thankful for the support our customers have given us during these difficult times.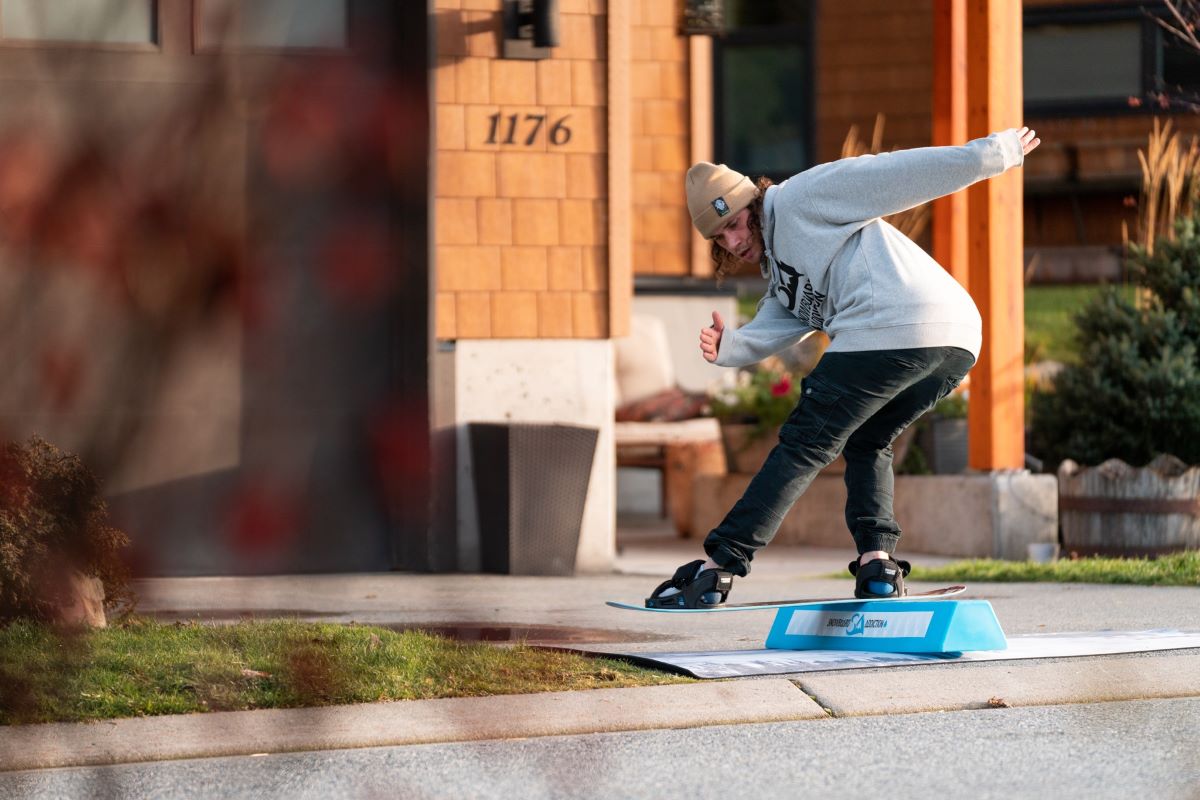 How has your supply chain been affected?
Of course, just like several other businesses, our supply chain was greatly affected from COVID-19- whether that be from a manufacturing standpoint or shipping. Being a small company means that production time can take much longer than a larger company that has far greater resources. In February of 2020, our manufacturers in China had to stop production and close their factory due to the current pandemic. It wasn't until April 2020 that production started going back to normal. This meant the stock we had in our warehouses had to last us until the pandemic subsided. Unfortunately for us, we ran into several inventory issues because of this but we are slowly starting to get our stock levels back to normal. We are expecting to be fully restocked in Europe by mid July!
Have you applied any extra marketing during this time?
During this time we have not applied any extra marketing, but rather tried to stay relevant with what was happening around the world. We knew that our customers were stuck in isolation, so instead of filming/releasing new snow content (in which April and May are typically our best months to film on the mountain) we decided to focus more on content that was relevant to the current times. We started doing almost daily, live videos in which we showed our customers how you can train for snowboarding while in isolation. This gave our customers tons of relevant content to help keep them busy and to practice snowboarding while in isolation. We also spent some time filming an entirely new Tramp Board Series which we are super stoked about which we started releasing last week! This series will feature roughly 35 videos on how to perform everything from basic snowboard tricks all the way to double corks on a trampoline. While nothing is for certain during these crazy times, we have been trying our best to stay relevant and will continue to promote our products for off-season training. Once again, we would like to thank everyone who has supported us during this time!