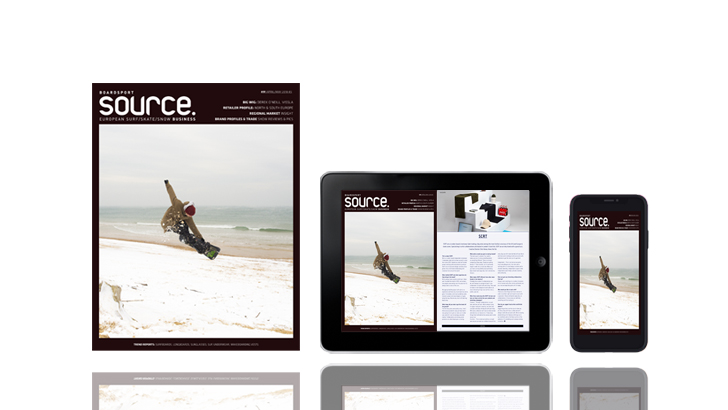 SOURCE Issue 91 OUT NOW! Print, Digital and Download
It's with a heavy heart we say goodbye to an industry leader of ours, Boardriders CEO Pierre Agnes, who was declared lost at sea off the coast of his hometown Capbreton, France after not coming home from an early morning fishing trip. Agnes had been with Quiksilver for over 30 years and was pivotal in creating the Boardriders retail concept and driving the business forward over the last decade.
With the tragic passing of Agnes, Boardriders' newly appointed CEO, Dave Tanner was immediately tasked with steering the ship through unchartered waters as Boardriders looked to acquire long-time rivals, Billabong in a move that sparked huge interest as endemic and mainstream media clamoured to dissect the potential merger of surfing's two most high profile entities. Billabong's shareholders voted in favour of the acquisition at a price of $1.05 per share and on April 9, 2018 Billabong officially stopped trading on the Australian Securities Exchange and its brands including Billabong, RVCA, Element, VonZipper and Xcel merged with Boardriders' Quiksilver, Roxy and DC Shoes.
For this issue's Big Wig interview, we feature Vissla's EMEA boss Derek O'Neill who, similarly to Agnes started out in the surf industry in the late 80s. Agnes with Quiksilver and O'Neill with Billabong, both served as CEOs of their respective companies and helped to shape the surf industry as we know it. In 2013 Derek left Billabong to start up Vissla, and even with the planning and strategizing he and Vissla owner Paul Naude set in place, there was no way they could have predicted the impact Vissla would have on the market. Vissla set out with modest targets and a policy of slow and organic growth, not chasing huge gains, ensuring distribution channels were clean, stock monitored and huge discounts avoided. Set against a background of fast fashion and a race to the bottom in online and high street apparel retail they have injected a fantastic freshness into the surf industry.
Spring has well and truly sprung as an early summer heat wave batters Europe in mid-April, spelling an early slew of beach goers in search of fresh SS18 product. This issue's regional market insight articles make for interesting reading, as our men on the ground across Europe reflect on the best winter for snowfall in recent times. We touch base with surfboard manufacturers to see what they're tipping for success this summer and also check in with trends from longboarding, sunglasses and underwear through to SUP and wakeboarding vests.
We hope you enjoy flicking through the world's only printed b2b boardsports magazine, proven to help counter screen fatigue!
Always Sideways
Harry Mitchell Thompson
Editor