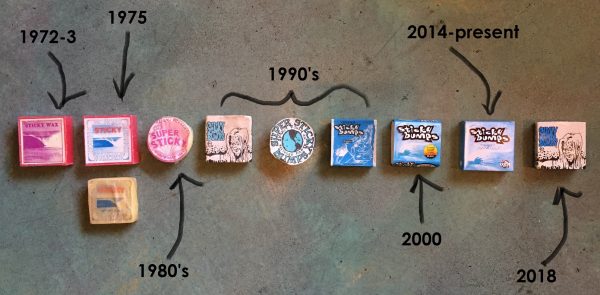 Surfcloud Lda Announced As New Sticky Bumps Distributor For France
Surfcloud Lda currently distribute Shapers Australia (Fins, hardware and shaping supplies) and the bodyboard brands NMD, Versus and Hubboards across France and have been announced as Sticky Bumps distributor for France by Wax Research, Inc. 
Wax Research, Inc. announce new Sticky Bumps distributor for France
Sticky Bumps is one of the oldest Surf Wax brands in the world and is proudly producing the best wax since 1970.
Family owned and California based company, Wax Research is recognized as producing one of the top dominating surf wax brands worldwide.
The Sticky Bumps brand has been present in Europe for a long time and holds a solid place in  market. January 2019 onwards, Wax Research (Sticky Bumps) looks to grow even further and has appointed Surfcloud Lda as the new distributor for France.
From now on, excluding Germany, Austria and the Netherlands, Surfcloud Lda will distribute Sticky Bumps for all of Europe.
Sticky Bumps is much more than "only" a top surf wax brand and for a few years now, has a wide variety of products that goes from wax remover, air freshners and above all the big sucessfull range of scented wax candles.
For more informations please contact Surfcloud Lda through the email [email protected] or via phone 00351 210998837.