Introducing The QuiverGrip 2.0 Alternative Surfboard Storage Solution
Upgrading the original QuiverGrip system, which was invented in 2013 as a quick and easy alternative for surfboard storage, the QuiverGrip 2.0 has been remodelled, tweaked and improved resulting in a grippier, cushier, and more sustainable product. The QuiverGrip team are running a fundraising campaign to raise the necessary funds to get this product to the next level.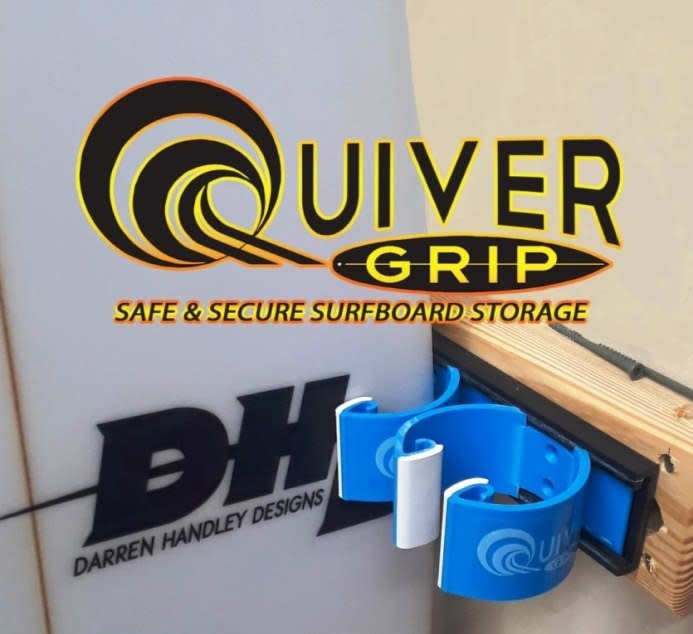 "The Original QuiverGrip acquired a loyal following. Now it's time to update this already great product. We're unveiling QuiverGrip 2.0 and we need your help.
Just like our surfing, we're always trying to improve our product. That's why we extended the inside grips to 3.8 cm, switched to an EPA foam for a softer grip, and changed the material of the body to a more environmentally-friendly plastic. 
The result is a grippier, cushier, and more sustainable solution to surfboard storage. And (screw it) since we're changing things up, we're also revamping the packaging and investing in new printing methods." [taken from the QuiverGrip 2.0 fundraising page]
More information on the product and how you can become involved can be found here.