Retailer Profile: Bude Surf Cabin, Cornwall, England
The Surf Cabin in Bude is a well-supported and favoured local surf shop for the dedicated surfers of the North Cornish and Devon coast. Owner Ian Boyd caters to the exact needs of his local surfing audience with an array of top quality premium products alongside his exceptional experience and knowledge of the ever-active and dynamic surf industry. Interview & images by SOURCE Editor, Harry Mitchell Thompson.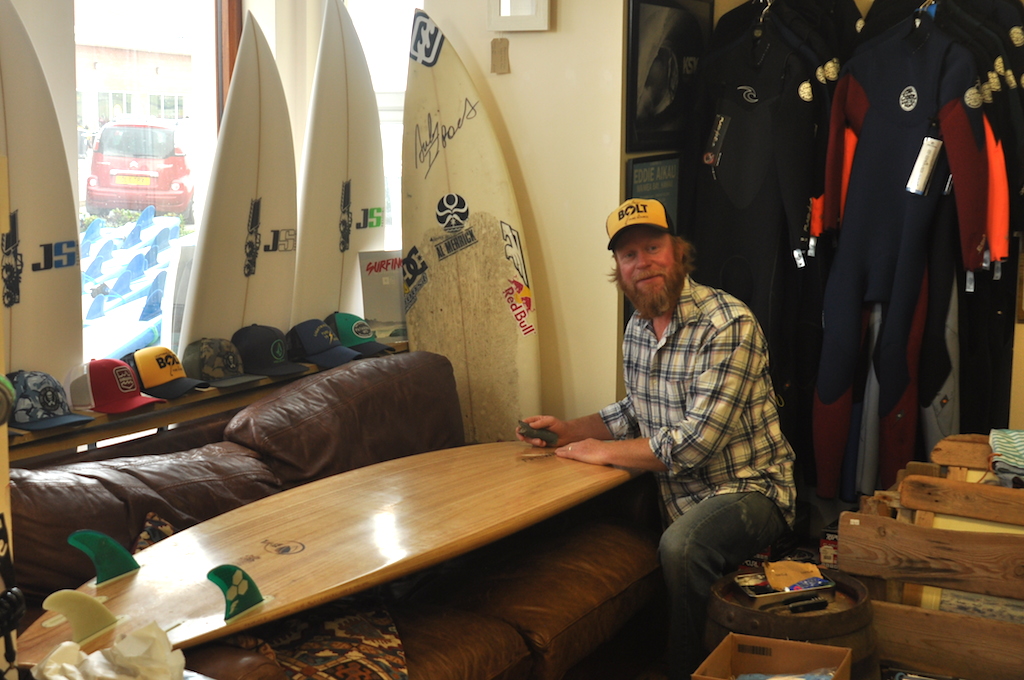 Could you tell us a bit about yourself?
When I was younger, we'd spend hours driving to the South West just to surf two hours of often freezing cold onshore walls of white water, but sometimes you'd score it and that was always the great gamble. After university I quickly realised that Law wasn't exactly the route I wanted to go down, so I upped sticks for ten years, spending time boat building and surfing in Australia, New Zealand, Canada, USA and Mexico.
Please could you explain how and why you decided to set up shop when you did?
After returning from Baja, Mexico my wife and I settled in Bude and I managed Surf Wind n Ski for the owner and local big wave charger Barry David. I spent ten fun and informative years learning and building up a solid customer base before we closed after an amazing 25 years. The natural, but slightly frightening progression was to set up a shop myself, with my nerves steadied by the brilliant support of my wife and much of the surfing community here in Bude.
You have a close relationship with Firewire – what are they like to work with as a brand?
I'll always remember being on my knees, covered in dust sanding the floor of a completely empty shop, when Firewire's global CEO Mark Price walks in and shakes my hand. I literally had nothing to show him, but he understood my vision, and saw the passion and the direction I wanted to go in. Thanks Mark if you're reading this! Firewire have continuously supported me to this day. They have a highly desirable product that is a strong seller and the greener element sits especially well with me.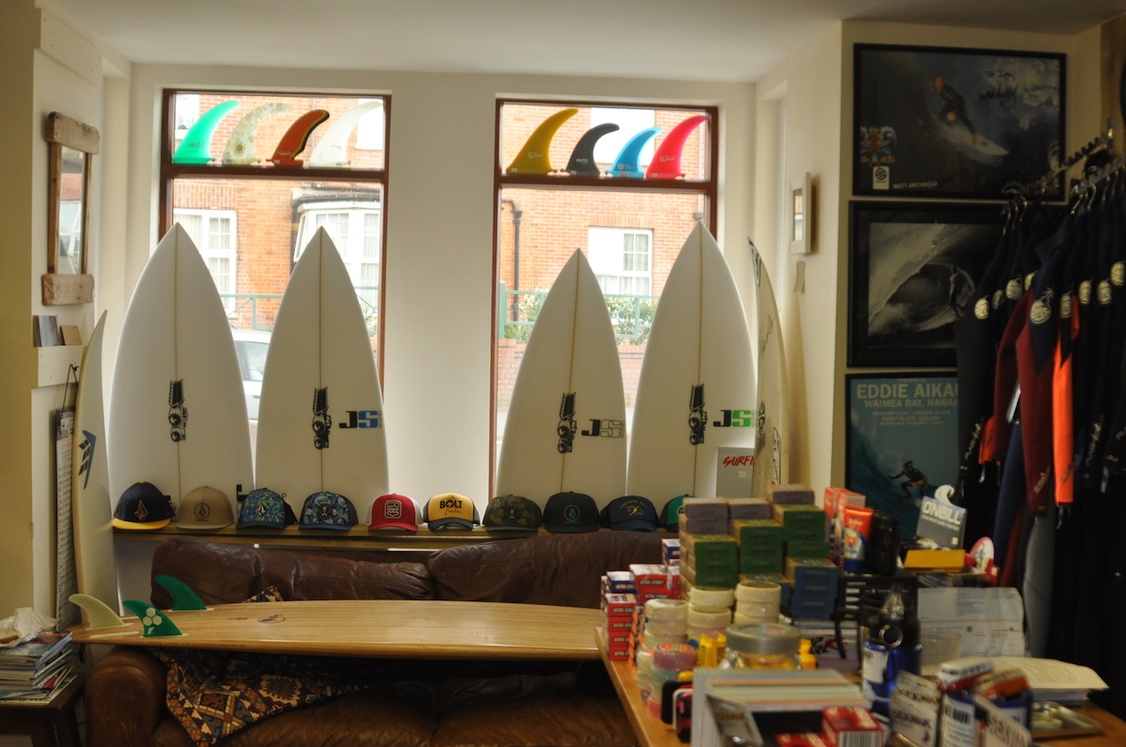 What's your assessment of the current state of the industry as a whole?
I'm positive and excited; it's refreshing to see new ideas and brands consistently trying to better their products. The wetsuit industry is still producing lighter, warmer and more flexible suits on a regular basis and working hard to lessen the impact on the environment with bio-rubbers. Surfboard technology is alive with new brands and models. Kelly Slater has won the Volcom Pipeline Pro on his new Slater Designs boards and will be in the shop soon.
If lessons have to be learned then look no further than the seismic turnover in ecommerce where the internet shops are steadily lowering margins to undercut competition. Only last year I saw a highly desirable surfboard brand that I stock, being sold online for less than trade into me. It's unnecessary and in my opinion devalues a great product.
As far as the next few years are concerned, I would like to see a conscious shift by more consumers to shop locally at their independent surf shops.
What advice can you share with fellow core, surfer owned stores?
Firstly I think you really have to love what you do. Secondly you have to put the hours in and I mean a lot of hours. Customers don't want to walk into your shop and see a 16-year-old kid staring at social media – they want you, the owner. The owner makes the shop, he makes the business. Try and ask your customers for feedback about the shop as much as possible. Listen to them as much as possible and they are so much more likely to come back. Educate them over prices. Rather than laughing when they ask for £100 off a new board, explain that actually that's your entire margin. How are they to know?
Unlike the online stores, we can get hands on; encourage trying on as many wetsuits as possible. Get the boards off the racks and under their arms. Oh and most importantly don't forget get some surf and family time.
You're very involved locally – why and how important is this to the image of your store?
I wanted a shop that served and sat comfortably within the community. I've strived to be as open and approachable as possible and support local activities. The shop is proactive in looking after our stunning environment and is a committed supporter and promoter of our local beach cleans. Coordinating and sponsoring charity surf competitions will always play a special role, now and in the future. Giving back is something special and certainly appreciated by the community.