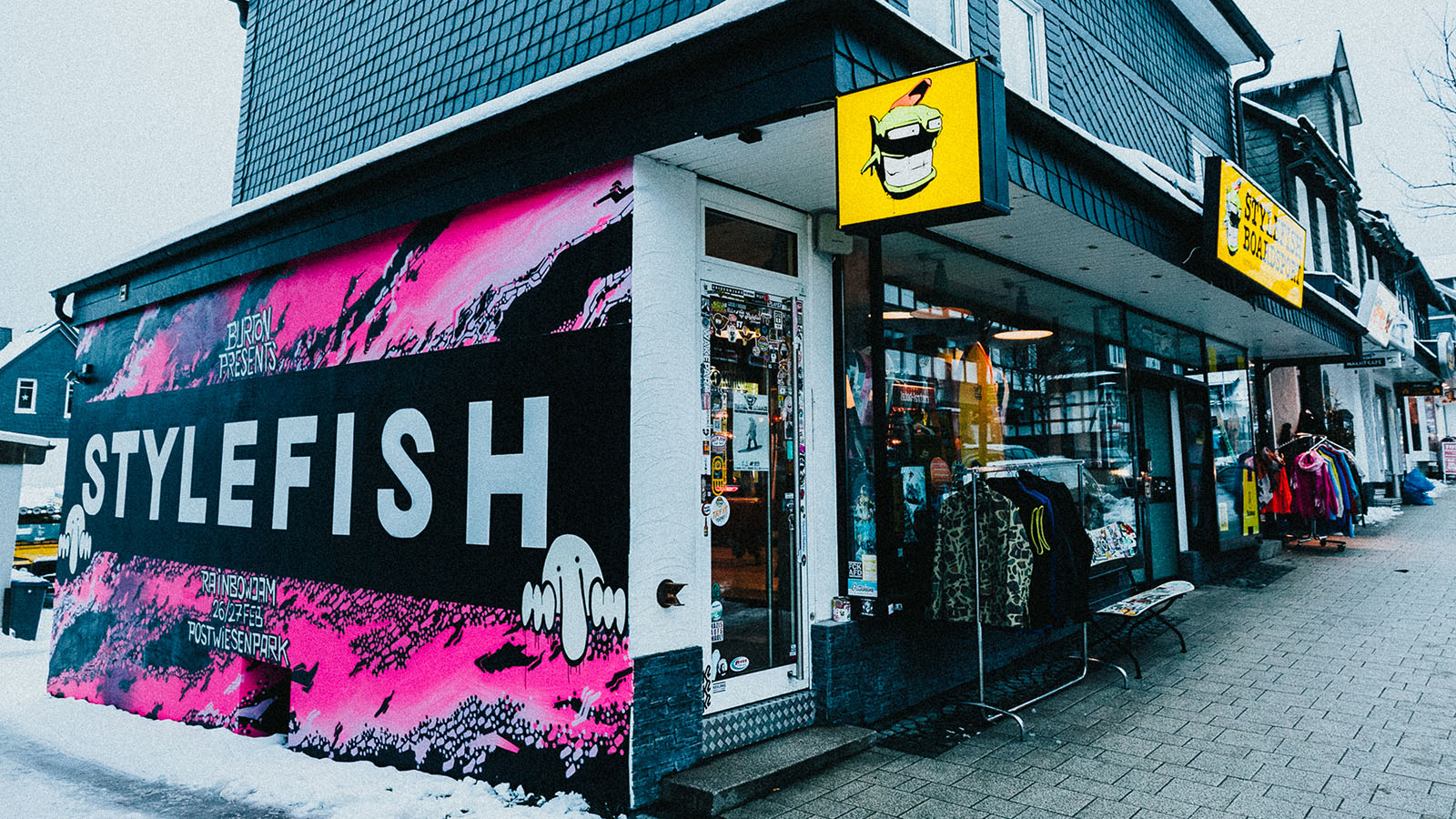 Keepin' Biz Offline: Stylefish's Combined Snowboard School & Shop
Staying offline and solely existing as a bricks and mortar shop in Winterberg, Germany, Stylefish's approach may seem a little bizarre considering last year's shift towards digital, however the old-school style is working well for them. The combined shop and snowboard school focuses on hardware and growing a local snow & skate community, so we spoke the boss, Max Bechen, a guy who's pretty much been part of Stylefish's journey from the very beginning to discover how biz is going.
Tell us about your store's history.
Three guys from the Sauerland founded the shop to set up a snowboard school, the shop itself had a different manager. However, this guy stepped down on opening day. After that, the three guys continued with the snowboard school and ran the shop independently.
I started my apprenticeship a year later and stuck with the company, I'm still there today. Some time later, there was tension between the founders. That's how I started to become more and more involved. Firstly, I became the manager of the snow school. After that, I ran the shop with another guy until we combined the school and the shop again. Now, I've been the boss for approximately one year.
Talk to us about your online game… How has this changed in the past 24 months?
For our own reasons, we no longer have an online shop. We believe in the customer-centric approach and having personality behind the shop. Our customers are welcome to try the boards and receive first-hand help from me. However, we used to have a webshop back in the day which pulled in a little over 2 million in revenue. But then the fight began, and the webshop didn't withstand it. At that time, I wasn't too involved myself; that happened afterwards. As I said, there is no online shop these days.
Which brands do you work the best with and why?
We don't stock much clothing anymore. We focus on hardware and only stock a few hoodies or sweatshirts from time to time. We work with 10-12 brands for our hardware gear, for instance, Burton, Bataleon, Ride, YES, Jones, Oakley for goggles and Elevator, to name a few. Especially Burton as we use their stuff in the snowboard school, including their "Learn to Ride" application. We work with these brands because the European brands understand and feature the right attributes we want from a board, rather than brands from outside of Europe. Within Europe, we need boards for carving, the slopes, and the park. Other boards don't make sense here too much; instead, are better designed for use in Japan or Canada.
Which products sold well in the past 12 months?
There wasn't much happening last winter, although I kept some of the models, and I didn't want to be part of the price war for boards with crazy discounts. The problem this year was a stop in production and deliveries, so many shops had their backup stock empty. I'm now one of the lucky ones with some boards that can be sold from the previous season. Next to the snowboards, we sold more than 100 complete skateboards; the reason for that is not primarily the increasing demand, but due to my motivation to follow up on these kids and give them some guidance for their choice. I provide everybody with a clear explanation, and I seek to help everybody who wants to start with skating somewhere; it is interesting because it feels like a revival of the '80s, with it becoming hip again. Furthermore, it is easy to take up a hobby that already has a well-established community and one that doesn't need much money in the first place.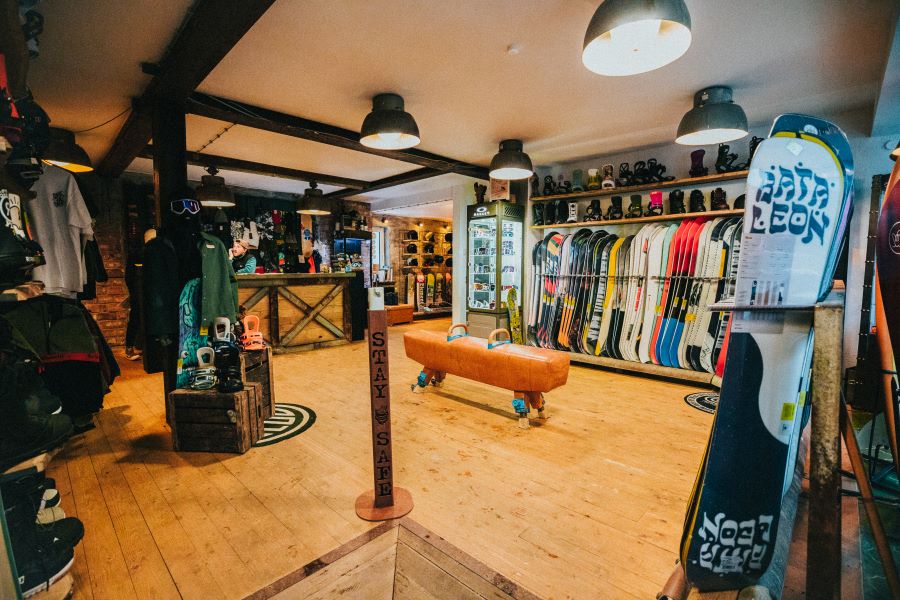 How do you advise brands to work with their e-commerce sites vs you selling locally?
Honestly, they should stop because many brands desire to become like Coca Cola. But unfortunately, it's the retail sector that has helped them become the brands they are today.
Where do you see the future of retail in your region?
It will be difficult for everybody. We are in a ski resort and can sell right next to the slopes. Ultimately, Blue Tomato will take over the clothing branch, and therefore it is pointless for us to focus on backpacks, trousers, etc… Also, I believe people have become lazier, which is beneficial for e-commerce trade. Ultimately, to differentiate us as retailers, we need to be specialists in consultancy and product explanation. We don't need to be bargain hunters, rather a trustful relationship with our customers as part of a more significant community. In addition, I don't want to sell anything of bad quality, but good and long-lasting products to cement the trust component in all our customer relationships. Lastly, a retail shop needs to become more than just a place to buy, but instead a community place with activities, locally produced clothes and fun that brings people together.