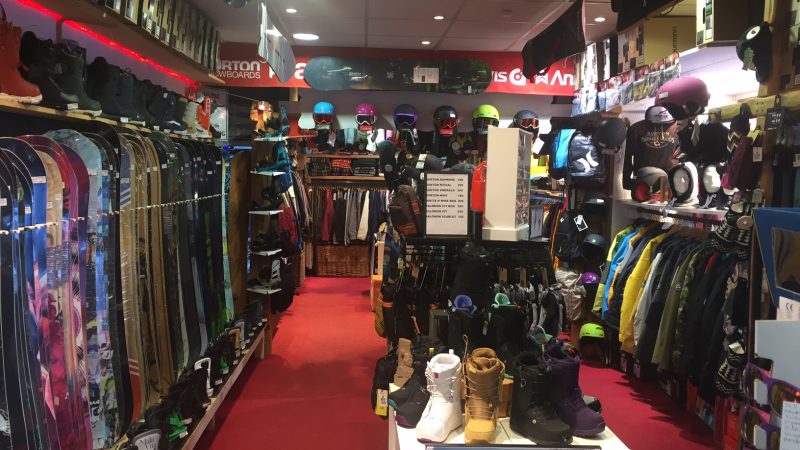 SNÖDROPPE, Tignes, France
Formerly known as Bazoom, SNÖDROPPE sits at the foot of the Grand Motte glacier in Tignes, meaning it has access to snowboarder footfall in both summer and winter. Having now been in business for 30 years, the shop is now under ownership of long-standing staff members, Loulou and Nono who run the business from a fountain of snowboarding knowledge spanning four decades. Loulou explains how SNÖDROPPE focuses 100% of their attention on their bricks and mortar store and works on partnerships with both historic and upcoming snowboard brands.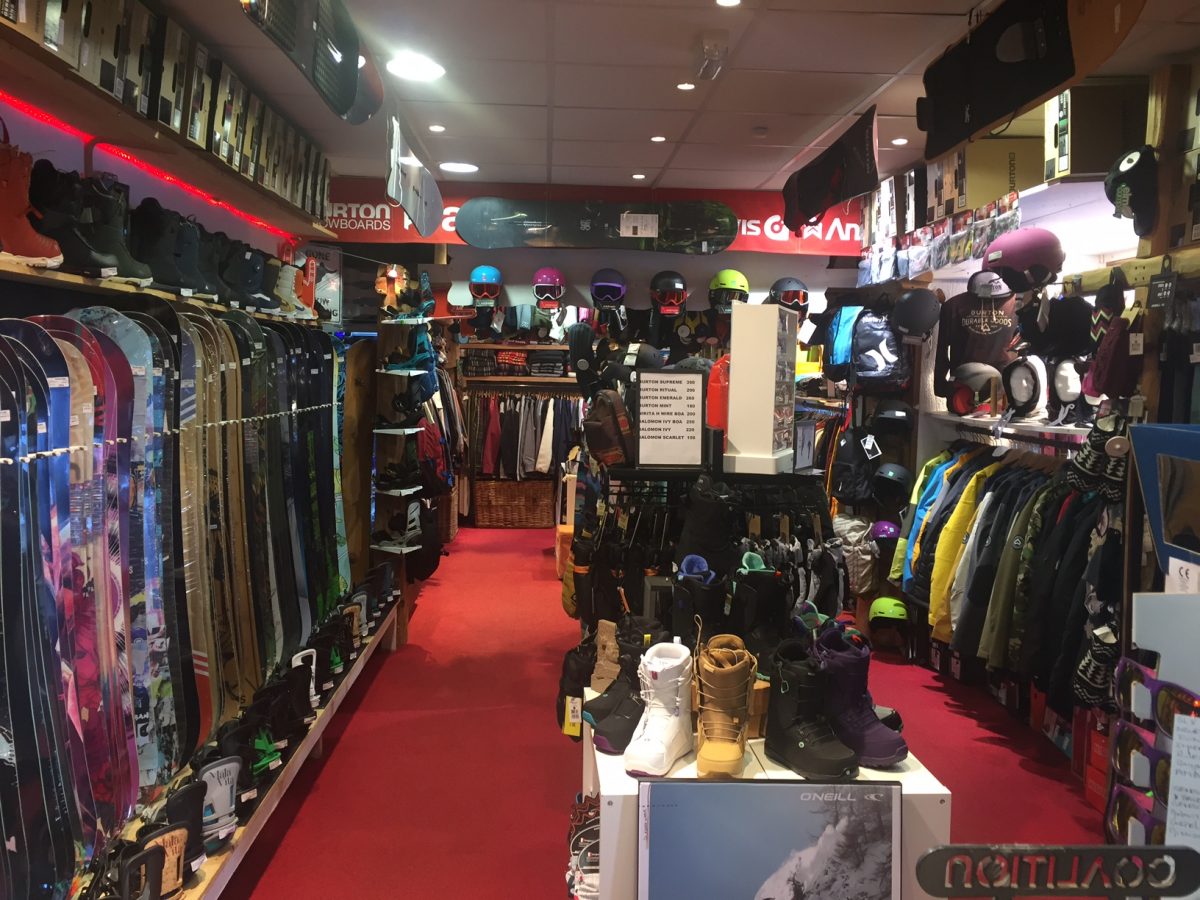 Please give a brief history of your store.
Pierre Lavagne set up the shop under the name "BAZOOM" in 1986, and so it began! A few years later Didier Schmidt (a member of the French ski team) took over, catering for the snowboarding phenomenon that was taking the world by storm. He surrounded himself with the right people who would turn it into THE shop for snowboarding equipment. The name change to "SNÖDROPPE" came about in 2013 after a takeover by longstanding shop team members LouLou and Nono. In 1992 Loulou arrived back in Tignes from the U.S. where the snowboard craze had exploded, then met Nono (a shop customer at the time) who was an accomplished, passionate rider and the team was forged.
What percentage of your sales are from online business compared to your brick-and-mortar sales?
The percentage of hardgoods we sell is between 60-70% and for softgoods we feel like we act like a showroom before people go and buy online or at jumble sales, which really stings. But ultimately we don't sell online. We're too small to make it work well so we try and make up for this with customer service/advice; we spend a lot of time with our customers talking about our products and the advantage of being at the base of the glacier in Tignes is that we can offer real-life tests. Selling a feeling can never beat getting on the board and sliding!
Which brands are doing it right for you at the moment?
As we are aficionados of the sport – rooster tail and backcountry addicts – the shop is focussed on a range of products more suited to this kind of riding through historical brands (we've been working with Burton for 28 years), from the first Craig Kellys, Jeff Brushy and Terje models to the current day Family Trees, as well as Jones, Borealis, Rossignol, etc in addition to some newcomers. We are also helping small brands such as "EASY Snowboard" this year who we really believe in.
So you're big on building a rapport with brands. How is that nowadays?
Given the situation with Brexit etc, we've had to revise how we work and deal with the more generalist brands that please everyone – even though they are still great brands. We always try to work with brands who have a bit of a track record.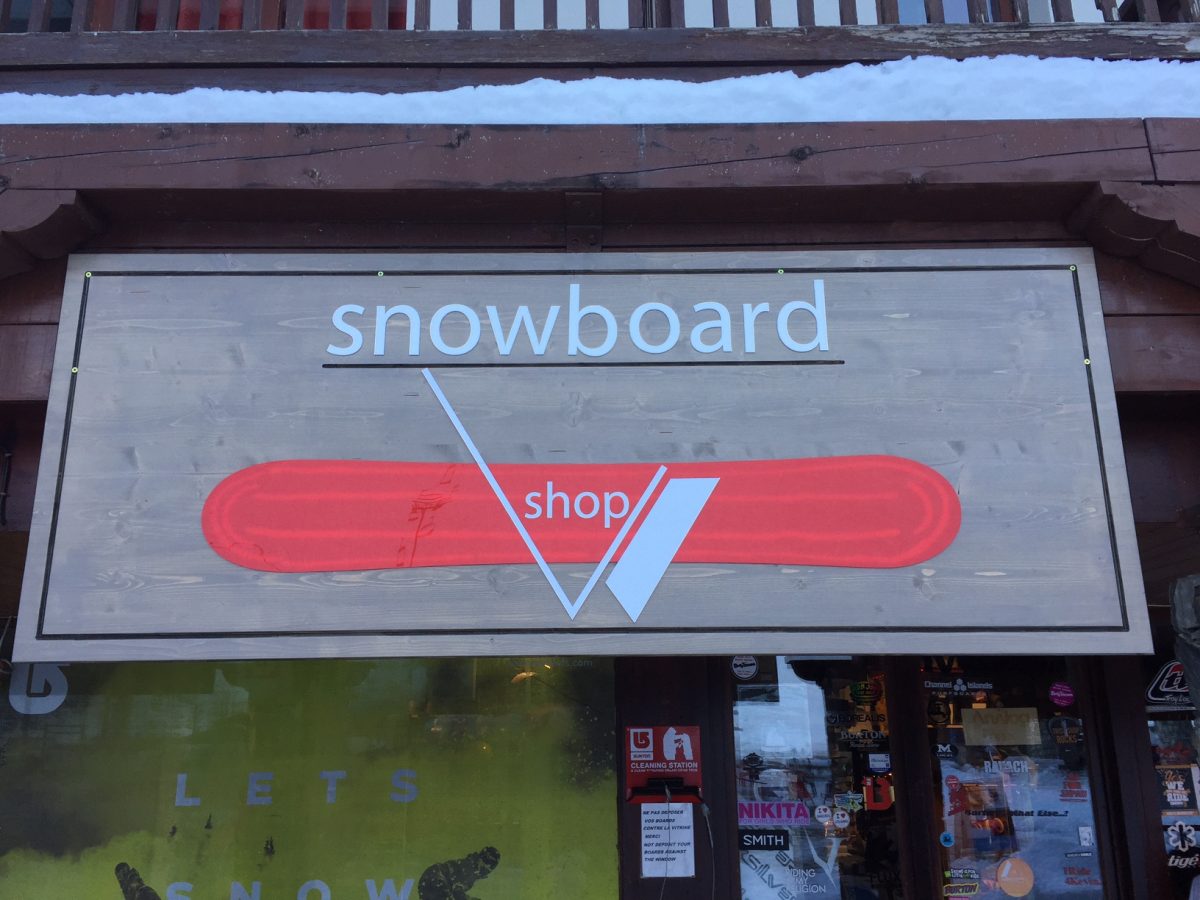 What makes your store different and in what ways does your store excel beyond your competition?
With the market becoming tougher and tougher we are distinguishing ourselves through our know-how and experience – we ride what we sell Perhaps we are idealists but we still believe in this despite the all-powerful Internet. With such a strong foreign market we've turned towards dealing with English instructors in resort such as Rebel Alliance Snowboarding, a small school run by Simon Cooke, a top instructor who feels the same as us about the equipment as well as how to put across his knowledge. It's thanks to collaborations like this one that lots of clients become very good customers in the shop and even friends. And this is really cool.
Having access to mountain lifts that open in both winter and summer, how do you differentiate your summer offering from winter?
In summer the shop goes into 'big bike' mode with 'commencal' mountain bike rentals and accessory sales. Like in winter, we listen to our customers and their requests are taken into consideration. It's getting harder and harder to make a living from this passion of ours, but ultimately it is still what drives us – to have amazing fun with our customers and ultimately to take care of them.
How do you stay in touch with the wants and needs of your customers?
The search for new products and new brands takes place partly in tradeshows but mostly by watching what our customers who come from all around the world are wearing, then we adapt.